What Is Hulu's 'Watch Party' Feature and How Do I Use It?
On Thursday, Hulu began testing a new "Watch Party" feature that will allow people to watch shows along with friends and family online.
While third-party websites and plugins can be used to view Netflix or Disney+ movies and shows with other people remotely, Hulu is the first streaming service to offer it right through the website, according to TechCrunch. As of now, in order to use the feature, you must have a "No Ads" subscription on Hulu. It's also only available for web users, The Verge reported. Each user must have their own Hulu (No Ads) account in order to access the feature, per Hulu's website.
The ad-free version of Hulu costs $11.99 per month. It's also available with the Disney Bundle for $18.99 a month, which will also give viewers access to Disney+ and ESPN+ all for one price. The Disney Bundle is also available with ad-supported Hulu for $12.99 a month.
The feature is currently available for thousands of movies and shows offered on Hulu. Shows that are available to be streamed with "Watch Party" will display a new icon on the "Details" page for the show and offer a link that the user can share with up to eight other people. Viewers need to be 18 years or older to join or start watch parties.
Users will be able to send each other messages in a side-screen chat that appears alongside the show or movie of their choosing. Snack refills or bathroom breaks shouldn't get in the way of watch parties, either. Each user controls their own playback, but there's also a "Click to Catch Up" button that will allow users to jump to the moment their friends are at if need be.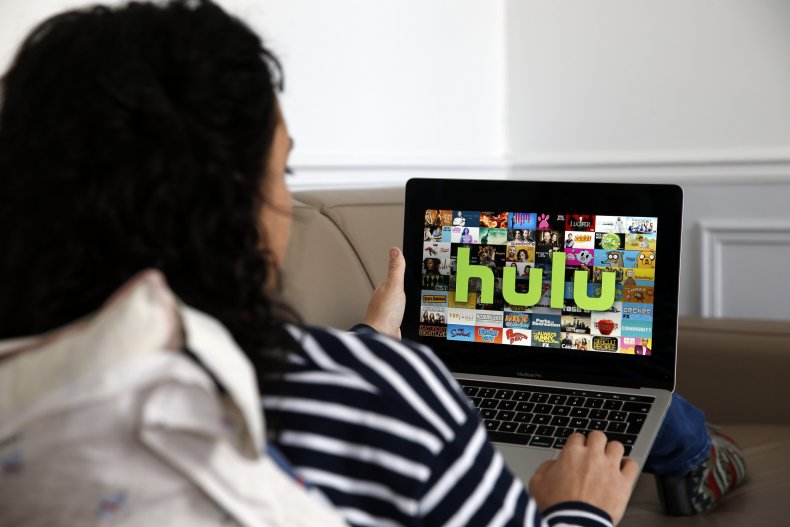 With people still practicing social distancing due to the coronavirus pandemic, shared viewing apps have become popular ways for people to connect with their loved ones. According to TechCrunch, HBO began working with the Chrome Extension Scener to let users have shared experiences while watching HBO Go and HBO Now, in addition to Netflix. The "virtual movie theater" experience supports up to 20 viewers. In the extension's web store description, it says that viewers "can synchronize playback in order to watch your favorite shows and movies from HBO NOW, HBO GO, or Netflix with friends (who each have their own account) while chatting together over video, audio, or text."
Hulu did not respond to Newsweek's emailed request for comment in time for publication.