What is Hunter Biden's Net Worth? Joe Biden's Son Worked as a Lobbyist, Hedge Fund Owner, Consultant
Hunter Biden has been under the crosshairs of U.S. President Donald Trump and the media for his involvement in overseas business ventures while his father, Joe Biden, served as vice president.
There's no evidence that former Vice President Joe Biden or his son used government ties to illegally benefit themselves or one another. However, as POLITICO Magazine pointed out, members of the Biden family have mixed business and politics for nearly 50 years.
In the two cases facing scrutiny, the business deals appear to have paid off. Hunter Biden earned $50,000 a month from his board position at Ukrainian gas company Burisma Holdings, according to reporting by Bloomberg News. While he said he did not earn a salary from his board position on a Chinese private-equity firm—and there is no evidence he did—he does hold a stake in the firm.
Still, there are no illusions that the son of a presidential candidate is working for free, which begs the question: Just how much is Hunter Biden worth?
The total amount isn't clear—salaries at private firms are not publicly available—but records and research suggest that the answer could be millions.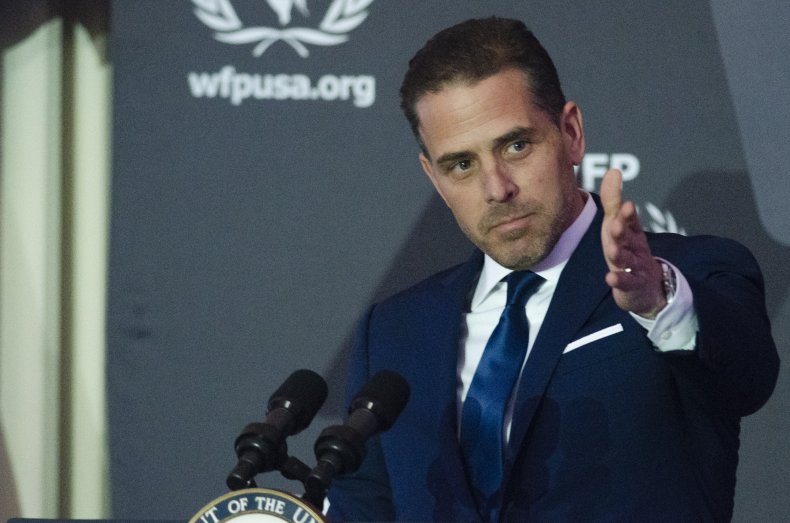 Biden accepted his board position with Burisma Holdings in April 2014, one month after Russia invaded the Ukrainian peninsula of Crimea. After the invasion, his father, as vice president, led the administration's response and pressured the Ukrainian government to fire a prosecutor who wasn't doing enough to fight corruption, according to reporting by CNBC.
Biden stayed on the board until earlier this year, and court records suggest he was earning at least $50,000 per month, according to reporting by Bloomberg News. That means Biden's son had the capacity to earn between at least $3 million during that time.
At the Chinese private-equity firm BHR (Shanghai) Equity Investment Fund Management Company, Biden holds an unpaid board position, one he plans to leave this month, according to Biden's lawyer George Mesires. However, Biden has invested about $420,000 into the firm for a 10 percent equity stake in the company.
Biden had a hand in creating BHR in the first place. A private equity firm he co-founded in 2009, Rosemont Seneca Partners, partnered with a Chinese investment company to fund BHR in 2014, after Hunter Biden accompanied his father on an official visit to China.
In 2008, Hunter Biden also founded Seneca Global Advisors, a consulting firm that helps companies expand into global markets. His earnings from Rosemont Seneca and Seneca Global Advisors are not publicly available.
In 2006, Hunter Biden, together with his uncle James Biden, acquired hedge fund group Paradigm Global Advisors. During his time there, he took approved withdrawals from the company for personal matters, in addition to an annual salary of $1.2 million, according to POLITICO. The firm was liquidated in 2010.
Early in his career, Hunter began earning salaries higher than many graduates do. After he graduated from Yale Law School, he served as a consultant for Delaware bank MBNA, where he earned $100,000 each year, the New York Times reported.
He also got a little boost from his father. In 2001, he started working as a Washington lobbyist and eventually launched his own firm, Oldaker Biden & Belair. Joe Biden, then a presidential candidate, paid his son's lobbying firm at least $143,000 for "legal services" throughout his campaign, according to a timeline compiled by the National Review.