What If Michelle Obama Ran For President? She Would Be Tied With Joe Biden According to Latest Poll
A new poll shows former first lady Michelle Obama and Senator Joe Biden tied for favorites for the 2020 Democratic presidential nomination.
A Hill-Harris X poll released on Tuesday found that 25 percent of Democrats favor Michelle Obama as their candidate to take on Trump in the 2020 presidential election, with the former first lady—who does not hold a political office—polling stronger than Senators Kamala Harris, third favorite with 12 percent of support, and Bernie Sanders, who came fourth with 11 percent.
Texas congressman Beto O'Rourke polled at 6 percent, with other candidates—including Senators Corey Booker and Elizabeth Warren—all polling at 5 percent.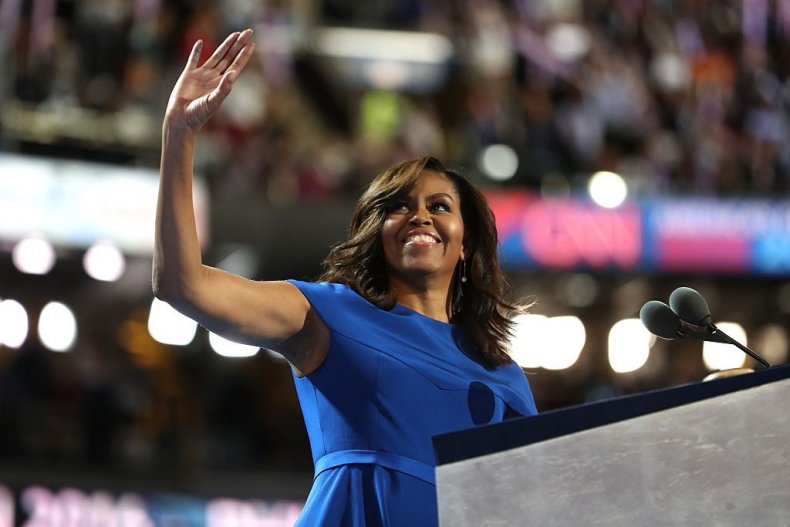 The prospect of Obama being sworn in as president seems remote though, with the former first lady having repeatedly ruled out a run for the White House.
At an event in Edinburgh, Scotland, last July, Obama, who has campaigned for women's rights since leaving the White House, said that she was concerned about the effect of a potential campaign on her family.
"I will not be running for office," she remarked, as quoted by The Times of London.
"It's a grueling thing for any family to go through. Barack made it look easy. It's not."
Biden, who served as vice president during Barack Obama's two terms as president, has yet to formally announce his candidacy, but is widely expected to announce a bid soon.
Biden emerged as an early favorite to win the Democratic nomination, topping a Harvard CAPS/Harris poll of prospective Democratic candidates last summer with 32 percent of the vote last summer.
A February CNN poll conducted by SSRS found that 62 percent of Democratic voters want to see Biden run for president in 2020, while The New York Times reported in January that Biden has remarked to close associates that he believes he is the Democrat best placed to defeat Trump in 2020.
Michelle Obama's popularity has risen since she left the White House, with Gallup naming her America's most popular woman in December 2018.
The poll saw former Democratic presidential candidate and secretary of state Hillary Clinton ousted as America's most popular woman for the first time in 17 years.