What Is the 'Illuminati of K Street'? Fox's Lou Dobbs Says Group Is Pushing Immigration Reform
Fox Business Network anchor Lou Dobbs believes the "Illuminati of K-Street" are pushing for immigration reform.
In Washington D.C., K Street is where the headquarters of most major lobbying firms and think tanks can be found. The term "K Street" has become a metanym for influential lobbying practices in U.S. politics, and K Street is often labelled as the fourth branch of government.
Former high-profile politicians are often hired by K Street firms with deep pockets to influence government policy, regardless of which party is in power. Politicians in search of campaign contributions will visit K Street and offer favoritism in exchange.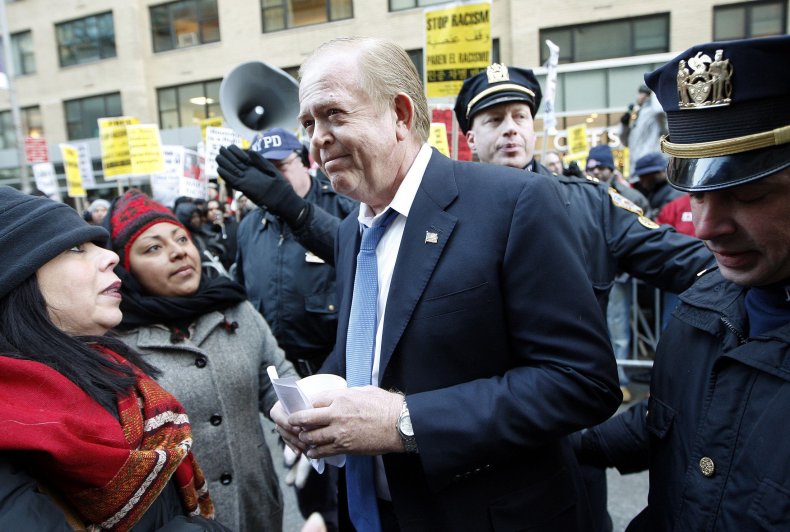 On Thursday, the House will vote on two immigration bills—one of which was drafted by Speaker Paul Ryan.
Ryan's bill would provide amnesty for 700,000 of the 1.8 million children brought into the United States illegally who are living under the DACA (Deferred Action for Childhood Arrivals) policy— the so-called "Dreamers." Recipients of DACA were able to request a two year "consideration of deferred action," which could be renewed.
"It's a very good solution for DACA," Ryan said on Wednesday, according to a transcript from CNN. "So right now we're focused on getting this bill passed. The president came to our conference yesterday and asked members to support this bill. That is our focus. If other things happen we'll cross those bridges when we get to it."
U.S. President Donald Trump announced in 2017 that DACA would be phased out by a deadline of March 5 this year. No formal action has yet been taken, resulting in Ryan's bill. If passed, the bill would also promise Trump's wall would be built between Mexico and the United States.
Dobbs said on Fox Business's Lou Dobbs Tonight that K Street was behind the immigration reform bill.
"I can't believe that the White House, or any of the president's advisers could ignore the fact that what they are being asked to do, by the… the Illuminati of K Street, and those special interests, is to move 1.8 million people to the front of the line… something that everyone has said they would not do, but now, they seem to be urgently headed in that direction," Dobbs said in an interview with Republican Congressman Matt Gaetz.
Dobbs was asked if he supported the "compromise" immigration bill. "I'm old-school, as you know, I prefer to read bills before I'm asked to sign anything," Dobbs said.
"I'm an unimportant observer. This president was elected not only to build a wall, but to make America great… and now keep America great. I can't for the life of my understand how it keeps America great to push people to the front of the line who have violated our laws."
Gaetz said he was not happy with the bill being rushed through to a vote. "I don't know the extent to which those provisions will be in or out of the bill, but that's the problem," he said.
"As I'm talking to you right now Lou, the rules committee is changing the legislation and we could be voting on it as soon as tomorrow. This is no way to run a railroad."
"The american taxpayer can not be expected to pay for every human being in the world who has a compassionate, there are people all over who do. We ought to focus on America first, that was the theme of this last election," said Gaetz.
"When you don't end chain migration, when you allow the parents of Daca children to have a path to legal status, those are the people who broke the law to put us in a bad position in the first place, by bringing children across the border.
"If we can legalize those folks and then they start to be able to pull on the chain and bring even more people over then we've undermined our entire argument."
The second bill before the house was written by Representative Bob Goodlatte. The key difference between his and Ryan's is that Goodlatte's bill would not offer a path to citizenship for Dreamers.
Both bills promise to fund the border wall and reduce immigration. Despite Trump saying he would back either, neither is expected to pass the Senate.