Legal Immunity Process Stalled for Michael Flynn as Spicer, Trump, Schiff Respond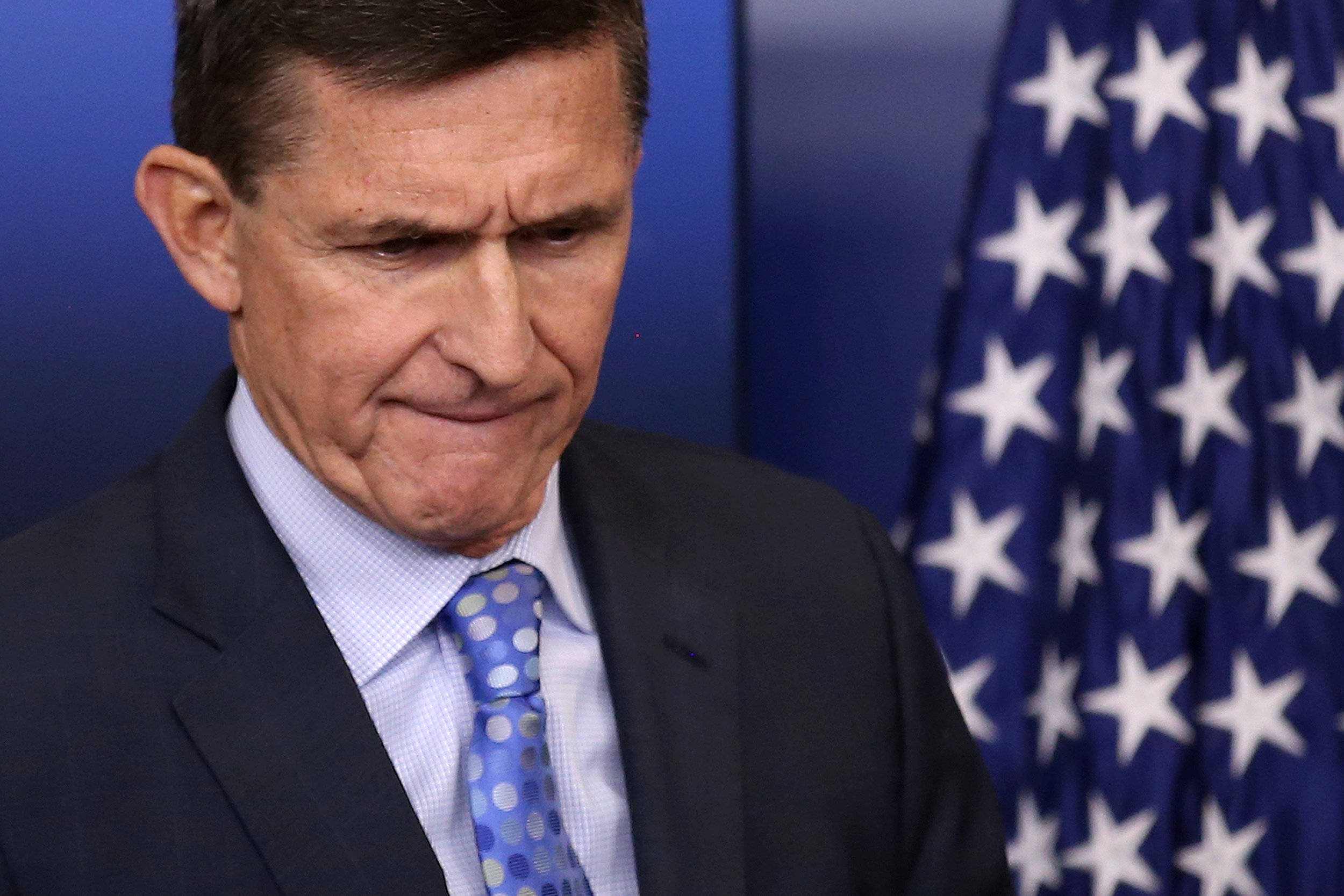 Despite a request from his lawyer, former National Security Adviser Michael Flynn isn't getting immunity to testify in an investigation into President Donald Trump administration's ties to Russia—at least not yet. Rep. Adam Schiff, House Intelligence Committee ranking member, tweeted Friday it was a "grave step" for Flynn to ask for immunity but there was "lots of work to be done before even considering."
If two-thirds of a committee votes in favor of the move, then a federal judge must approve immunity for a witness set to testify in a congressional hearing. In Flynn's case that would be the investigation into Trump's potential ties or collusion with Russia; the intelligence community already assessed that the Kremlin worked to get the Republican nominee elected. Immunity means that nothing the witness might say in court can be used against that witness in a criminal prosecution. Schiff said it was far too early in the process to grant immunity.
"As with any investigation—and particularly one that grows in severity and magnitude by the day—there is still much work and many more witnesses and documents to obtain before any immunity request from any witness can be considered," Schiff said in a statement.
Schiff added, "moreover, when the time comes to consider requests for immunity from any witness, we will of course require a detailed proffer of any intended testimony."
Trump, usually not one to hold his tongue, was relatively silent about the news of Flynn's immunity request when asked about it after meeting with the National Association of Manufacturers. "Thank you," was all he said in response to a request for comment.
He earlier tweeted about the situation, however, posting, "Mike Flynn should ask for immunity in that this is a witch hunt (excuse for big election loss), by media & Dems, of historic proportion!"
At a press conference Friday, Press Secretary Sean Spicer was asked about a comment Trump had made on the campaign trail that suggested requests for immunity imply guilt. Spicer was asked if that meant Trump believed Flynn was guilty of wrongdoing.
"He believes that Mike Flynn should go testify and do what he has to do to get the story out there," Spicer told reporters.