Trump and Russia: What Constitutes an Independent Investigation?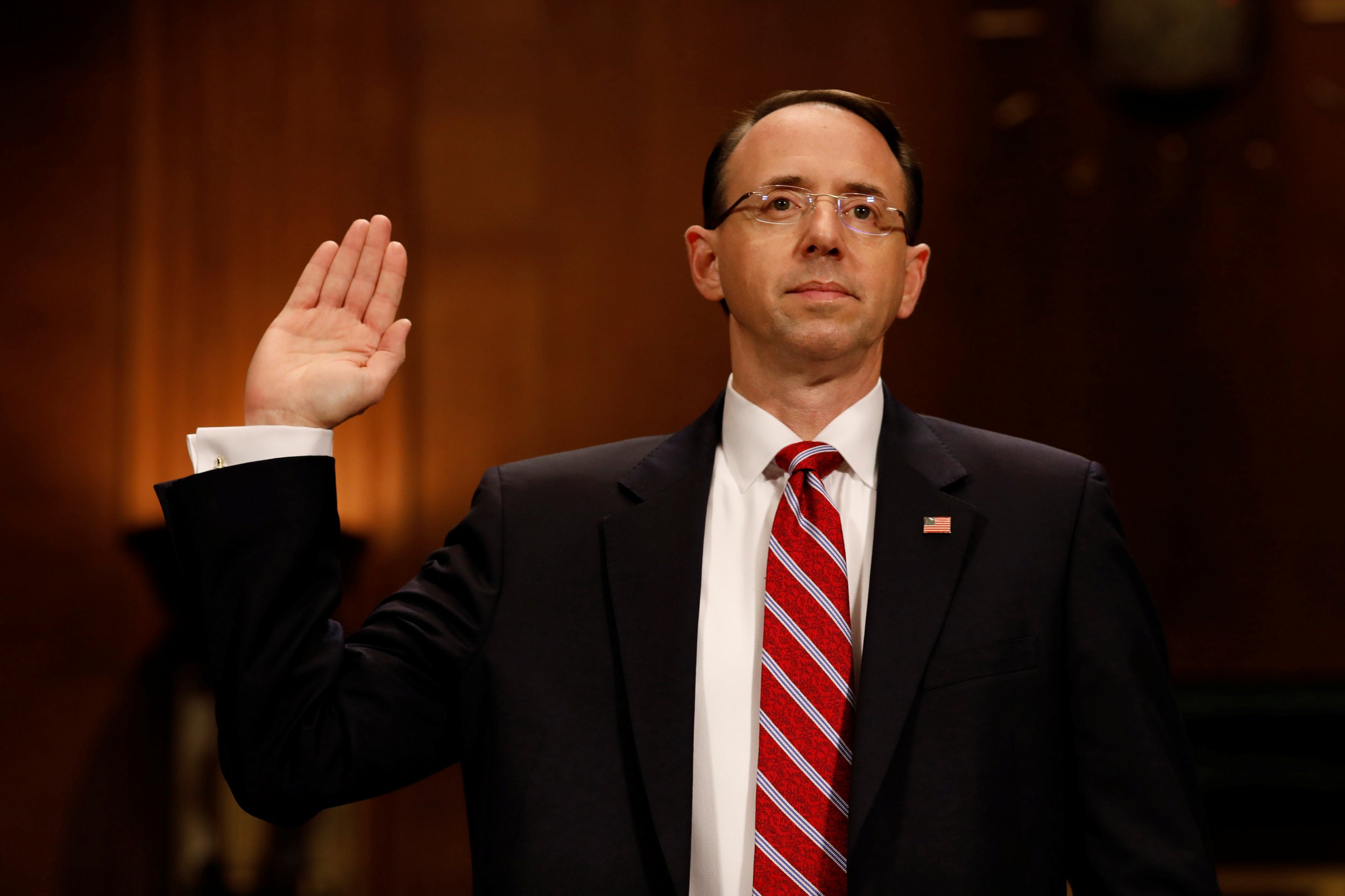 What would constitute an "independent investigation" of Russia's meddling in the U.S. election and its possible ties to the campaign of Donald Trump? Now that FBI Director James Comey has been fired, many have been calling for one, but there are lots of different types of independent investigations.
Special Counsel
Most of the top Democrats are asking for the appointment of a special counsel. Under Department of Justice regulations, a special counsel can be appointed if there is a conflict of interest involving top officials in the department. For instance, James Comey in 2004 was the No. 2 justice department when the attorney general, John Ashcroft, recused himself from investigating the so-called CIA leak case. Comey appointed Patrick FItzgerald, a U.S. attorney, to head the investigation. He did so, and it led to the conviction of I. Lewis "Scooter" Libby, whose sentence was commuted by President George W. Bush. (Note: I was a witness in that case.)
Democrats want a special counsel appointed to investigate Russian efforts to affect the 2016 presidential election and any possible collusion with the Trump campaign. The Democratic leaders in the Senate, Chuck Schumer, and the House, Nancy Pelosi, have called for a special counsel. Senator Richard Blumenthal, a Democrat from Connecticut, has said he will not vote for any nominee to replace Comey unless a special counsel is appointed.
Since Attorney General Jeff Sessions has said he's recusing himself from the matter, the decision would seem to lie with Deputy Attorney General Rod Rosenstein. So far, there's no indication that Rosenstein will do so.
Once appointed, a special counsel would have broad discretion to investigate the case and pursue indictments, if he or she chose.
Select Committee
As of now, two congressional committees, the House Intelligence Committee and the Senate Intelligence Committee, are investigating any possible Trump-Russia connections. But those committees have limited staffs and have other responsibilities, such as overseeing the U.S. intelligence community. Given those limited resources, many Democrats as well as Republicans have called for the appointment of a select or special committee to be formed to investigate.
Such select committees are not uncommon. A House select committee was formed just to investigate the attack on the American consulate in Benghazi, Libya. The most famous select committee is probably the Senate Watergate Committee that was formed in 1973 to investigate the scandal that led to the resignation of President Richard Nixon. Before he was president, Harry S. Truman, led a Senate investigation into profiteering from World War II. Occasionally there are joint House and Senate select committees, such as the panel formed to investigate the Iran-Contra scandal during Ronald Reagan's presidency.
Senate Majority Leader Mitch McConnell and House Speaker Paul Ryan both oppose the formation of any select committee, and that, at least for now, forecloses the possibility. But it's always possible they could change their minds if more Republicans ask for one.
Independent Commission
Congress could form a special independent commission to investigate the Trump-Russia mess. It did so to investigate the 9/11 attacks; that panel was co-chaired by a Republican, former New Jersey Governor Tom Kean, and a Democrat, former Representative Lee Hamilton of Indiana. The commission's report was widely praised and readable—it became a national best seller. Congress also created the Financial Crisis Inquiry Commission in 2009 to investigate the economic chaos that nearly led to another Depression. (Note: I served on the FCIC.)
So far, McConnell and Ryan oppose creating this kind of a special commission, as do almost all Republicans. Earlier this week, Representative Justin Amash, a Michigan Republican, said he'd consider backing one. At the moment, it seems unlikely—but sometimes minds change. In 2001, the Bush administration and congressional Republicans initially opposed the creation of a 9/11 panel, but later relented after pressure from Democrats and victims' families.
Independent Counsel
The Independent Counsel statute that led to the appointment of Kenneth Starr, the Whitewater prosecutor, whose report led to the impeachment of Bill Clinton, has expired. (It was a Watergate-era law that expired in 1999 under which the attorney general went to a panel from the U.S. Circuit Court of Appeals for the D.C. Circuit and they actually did the appointing.) In theory, Congress could pass a new independent counsel statute, but this seems like the most far-fetched option. It would require not only congressional passage but the signature of President Trump, who has repeatedly condemned the entire matter as "fake news."
Most likely outcome?
In all likelihood, the current investigations by the House and Senate intelligence committees will continue and be the main vehicles for probing the Trump-Russia connection. The FBI will proceed with its counterintelligence probe, just as it was before Comey was dismissed. The acting director of the FBI, Andrew McCabe, told Congress on Thursday that the investigation will continue.