If you've been chatting with friends through Instagram lately you've probably noticed a new feature in your direct messages (DMs). All of a sudden, something called Vanish Mode is available at the bottom of your individual chat screens. If you're like us, you're probably wondering what, exactly, Vanish Mode does.
The new setting makes all of your messages disappear shortly after sending them with no trace of them left behind.
Vanish Mode, which is available to use in both Facebook Messenger and Instagram Direct Messages—acts very similarly to Snapchat's chat feature. The name is fitting—once every person who is in the chat reads your message, it will simply vanish. It won't be archived, so your secrets are safe somewhere within the internet bubble, never to surface again—unless someone takes a screenshot of them, of course.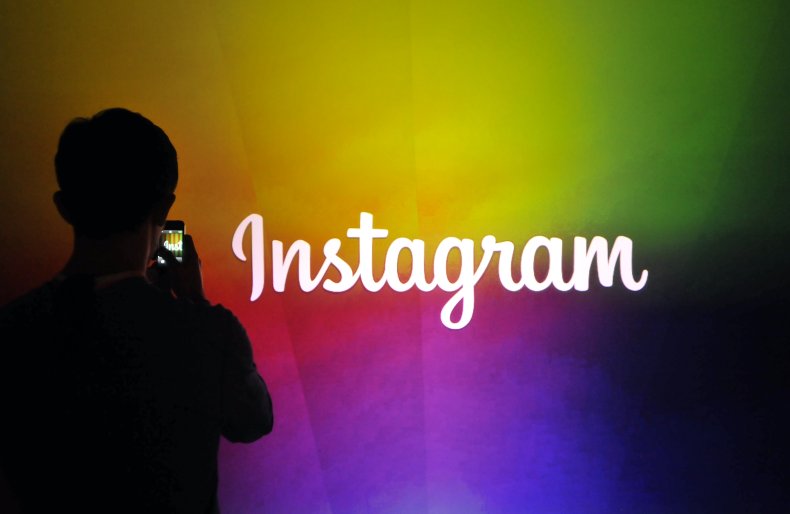 Unlike Snapchat, which deletes all messages unless they're explicitly saved by a person in the chat, Vanish Mode can be turned on or off. That means you can have a normal conversation in the Instagram DMs with Vanish Mode turned off. Nothing about the normal DMs has changed.
All you have to do is turn Vanish Mode on to make your messages disappear. Vanish Mode is easy to operate from any DM thread. All you have to do is swipe up on the conversation from the bottom of the screen. You'll notice the thread changes to darker colors when Vanish Mode is activated. When you're ready to return to a normal chat platform, a button at the top of the screen is ready to "turn off Vanish Mode." Click it once, and watch the chat thread colors return to normal. All of your previous, normal messages will reappear, too. Or, you can just swipe up on the chat again.
Warning: While in Vanish Mode others will be notified if you've screenshotted or screen recorded a conversation, so be wary when trying to save secret details.
There are certainly benefits to this feature if you're talking about something classified, but Instagram users were quick to question the motives behind Vanish Mode when it was released in December 2020. Some commented that it may make it easier for significant others to cheat online. Others, however, praised the new feature online.
Instagram (which is owned by Facebook) took safety precautions with designing Vanish Mode, too. You can't chat with just anyone through the feature. "We designed Vanish Mode with safety and choice top of mind, so you are in control of your experience," an Instagram blog revealed in November, ahead of the feature's launch.
It continued: "To start, only people who are following each other on Instagram or who are connected on [Facebook] Messenger can use vanish mode in one-on-one chats. Vanish Mode is also optional: You choose whether you enter Vanish Mode with someone."
So, if you're sending something classified to your followers, Instagram and Facebook now have your back. Go share your secrets in peace.