What Is the Intermediate-range Nuclear Forces Treaty? Russia Warns U.S. of 'Dangerous' Move
President Donald Trump said on Saturday the United States would exit the Cold War-era treaty with Russia that eliminated the development of a class of nuclear weapons. He cited Russian violations of the agreement as the reason behind the withdrawal.
Washington's planned withdrawal from the Intermediate-Range Nuclear Forces Treaty would be a very dangerous step, Russian Deputy Foreign Minister Sergei Ryabkov said Sunday, reported Reuters citing the TASS news agency.
The treaty is "significant for international security and security in the sphere of nuclear arms, for the maintenance of strategic stability," he said, warning that the decision could lead to "military-technical" retaliation.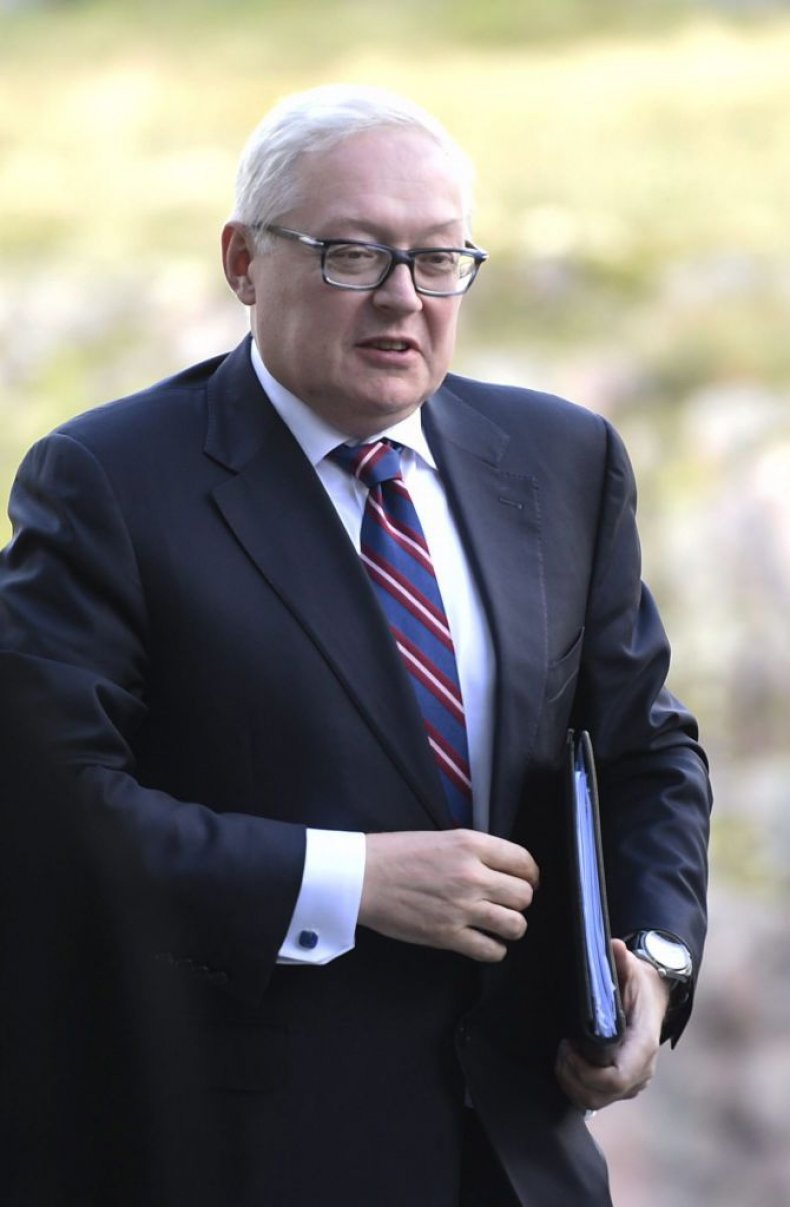 The deal banned ground-launched medium-ranged missiles, with a range of 310-3,400 miles, and was negotiated by President Ronald Reagan and Soviet leader Mikhail Gorbachev in 1987.
The U.S. had been concerned about the Soviet deployment of the SS-20 missile system on the borders of Europe, and there were widepsread protests when it decided to deploy its Pershing and Cruise missiles in Europe in response. By 1991, the treaty had resulted in the destruction of 2,700 missiles.
In 2007, Russian President Vladimir Putin declared that the treaty no longer served Russian interests, in the wake of the 2002 U.S. decision to withdraw from the Anti-Ballistic Missile Treaty as it sought to build a missile defence shield in Europe.
President Obama in 2014 accused Russia of violating the treaty, but stopped short of withdrawing from the deal at the urging of European leaders, who feared the move could trigger an arms race.
Speaking to Interfax on Sunday, Gorbachev warned that Trump's decision would undermine Russian and U.S. efforts to negotiate disarmament treaties. "Do they really not understand in Washington what this could lead to?" Interfax news agency quoted Gorbachev as saying.
U.S. authorities believe Moscow is developing and has deployed a ground-launched system in breach of the INF treaty that could allow it to launch a nuclear strike on Europe at short notice. Russia has consistently denied any such violation.
Germany's Foreign Minister Heiko Maas on Sunday urged Trump to consider the potential consequences of withdrawing from the treaty.
"The treaty…has for 30 years been an important pillar of our European security architecture," Maas said in a statement issued on Sunday. "We have often urged Russia to address serious allegations that it is violating the agreement. We now urge the U.S. to consider the possible consequences."
U.K. Defence Secretary Gavin Williamson told the Financial Times the country stood "resolute" behind Washington over the issue, and that the Kremlin was making a mockery of the agreement.