What is the Internet Research Agency? Facebook Shuts Hundreds of Accounts Linked to Russian Troll Factory
Facebook has removed more than 270 accounts it deteremined to be controlled by the Internet Research Agency (IRA), a Russia-based "troll farm" accused of meddling in democracy by spreading propaganda.
The rogue profiles included 70 accounts on Facebook, 65 accounts on Instagram and 138 Facebook pages, Alex Stamos, the company's chief security officer, announced on Tuesday. He said that many of the pages ran advertisements, all of which have been removed.
Of the pages that had content, 95 percent of them were in Russian—targeted either at people living in Russia or Russian-speakers, Stamos said.
In October last year, Facebook revealed that an estimated 10 million people in the U.S. have been served ads purchased by accounts linked to Russia, with approximately 44 percent appearing prior to the November 2016 presidential election. The majority focused on "divisive social and political messages," it said.
Stamos wrote: "The IRA has repeatedly used complex networks of inauthentic accounts to deceive and manipulate people who use Facebook, including before, during and after the 2016 U.S. presidential elections. It's why we don't want them on Facebook. We removed this latest set of Pages and accounts solely because they were controlled by the IRA—not based on the content."
"We know that the IRA—and other bad actors seeking to abuse Facebook—are always changing their tactics to hide from our security team," Stamos continued. "We expect we will find more, and if we do we will take them down too."
Facebook revealed that just over 1m users were following at least one of the IRA's Facebook Pages. It said the profiles spent around $167,000 on ads since 2015.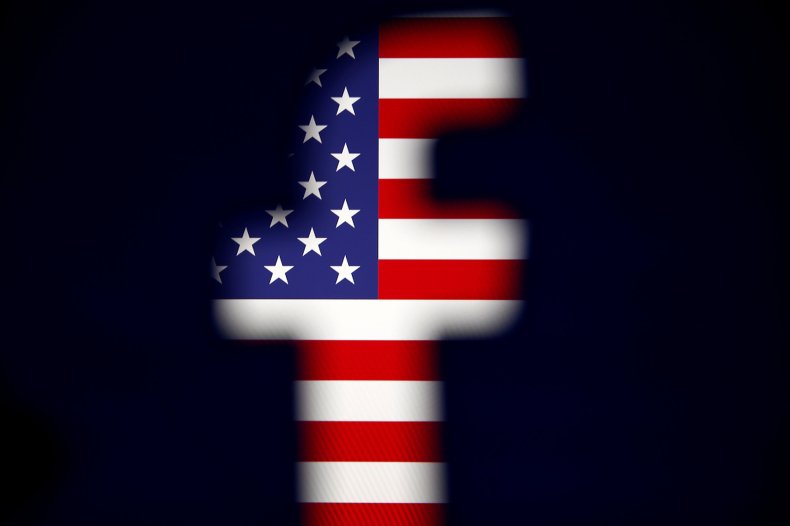 According to an eight-count indictment focused on alleged staffers of the Russia-based group, filed earlier this year by special counsel Robert Mueller's office, the IRA has worked for at least four years to "interfere with the U.S. political system."
The group, the indictment said, creates social media pages designed to attract and influence the opinions of American audiences by spreading "divisive" messages.
In 2013, it reportedly registered with the Russian government as a Russian corporate entity. The group employed "hundreds of individuals" and had an annual budget of "the equivalent of millions of U.S. dollars", the document alleged. Alongside Facebook, the IRA was also known to exploit YouTube and Twitter.
This year, it emerged that one alleged former manager at the group—Agata Burdonova—was living in the U.S., but was not one of the 13 employees named in the indictment. In January last year, the U.S. intelligence community assessed that Russian president Vladimir Putin had "ordered" the 2016 influence campaign.
"Facebook has appropriately banned the IRA from its platforms," said Michael Posner, director of the NYU Stern Center for Business and Human Rights. "We applaud Facebook for recognizing that Russian disinformation online is a serious problem and for developing a response to this sustained effort to inject political propaganda into American society, as well into Russian and European societies."
The reveal comes as Facebook is facing a backlash over its handling of the Cambridge Analytica data misuse scandal, in which a personality test app was allegedly abused to hijack the details of 50m of its users for political profiling.