What the Iran Protesters Really Want: It Is Not Trump's 'Great Support'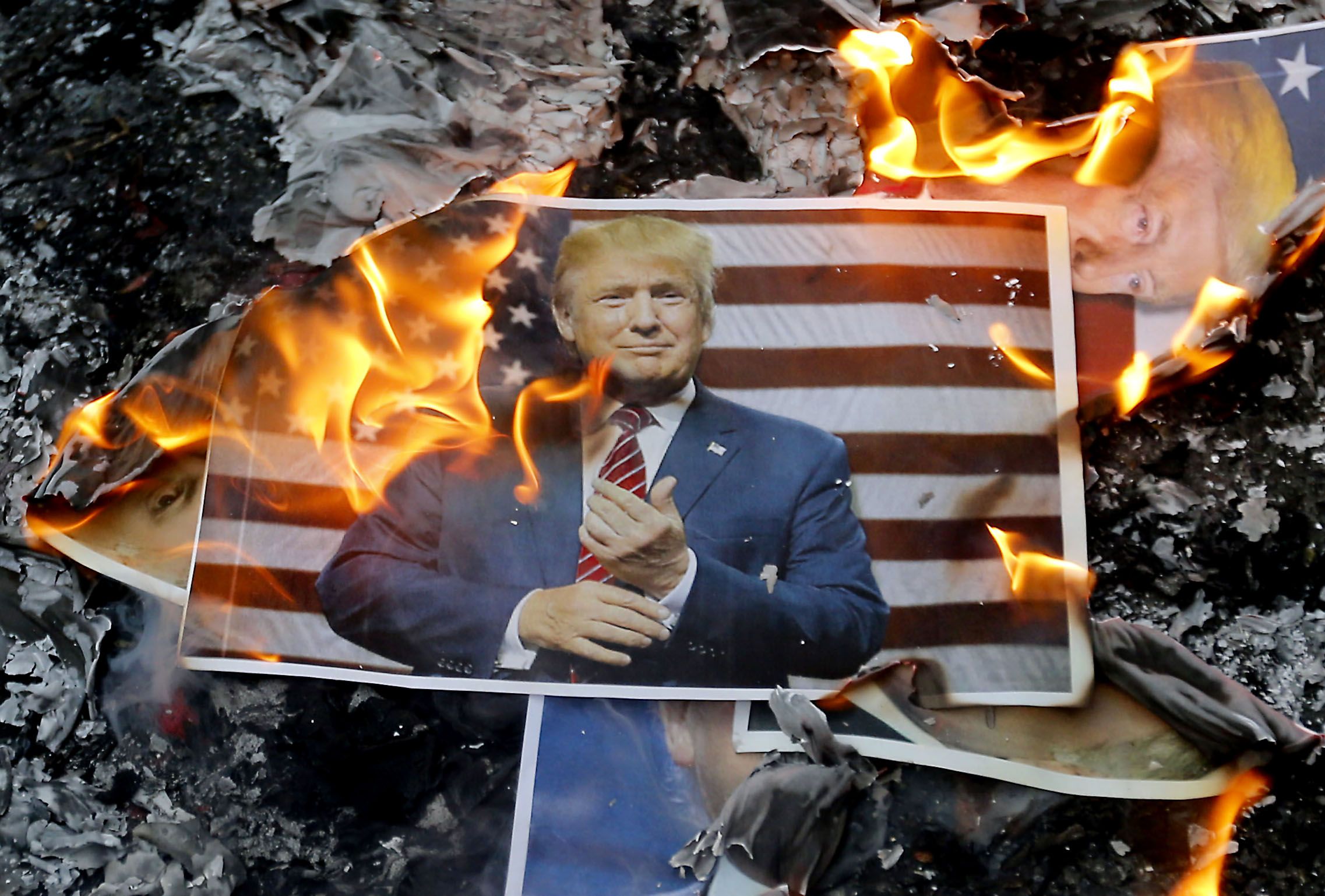 Iranians took to the streets Wednesday for the sixth consecutive day of protests that have been largely leaderless and diverse in their demands, a reality not reflected by the ongoing social media commentary of President Donald Trump.
In his latest tweet, Trump told Iranians they would "see great support from the United States at the appropriate time," a remark that originally carried more militant language and has helped fuel Iranian government accusations that outside forces have played a hand in the recent unrest that has gripped the nation. While the demonstrations have so far appeared to be largely homegrown and representative of a widespread desire for reform among the population, Iranians may not necessarily be taking comfort in Trump's promise that "the U.S. is watching."
Related: U.S.-Iran Relations: Regime change, revolution and wars in the Middle East
"I think when Trump inserts himself, he is really projecting what the U.S. wants, not really what most of Iranians want," Jamal Abdi, policy director at the Washington-based National Iranian American Council, told Newsweek.
"The Trump administration is seizing on political grievances, which may be widespread in Iran, but are not really motivating these protests," he added.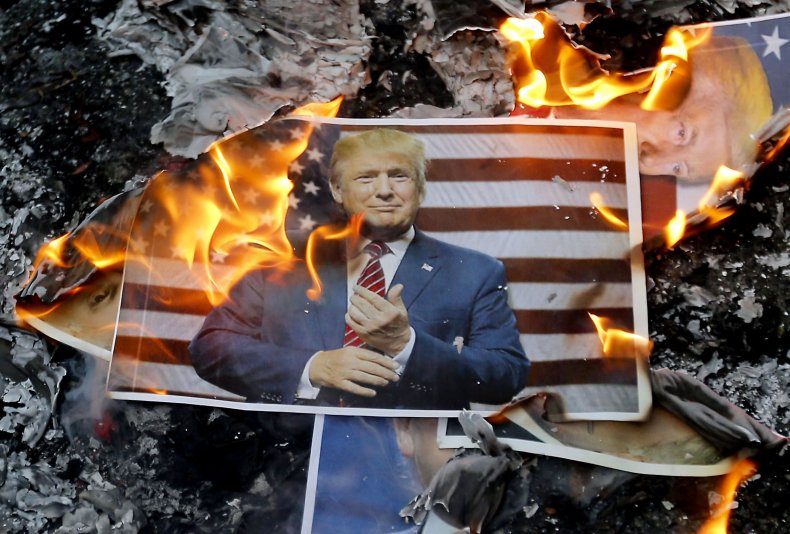 Trump has never been quiet about his opposition to the Iranian government. A year and a half after the 1979 Islamic Revolution toppled U.S.-backed Shah Mohammad Reza Pahlavi, who himself retained power thanks to a coup staged by the CIA against his democratically elected opponent in 1953, Trump told The Washington Post in October 1980 that the U.S. should "absolutely" invade to free 52 U.S. embassy staff and civilians taken hostage by Shiite Muslim revolutionaries.
On September 12, 2011, Trump tweeted, "Iran's nuclear program must be stopped—by any and all means necessary."
Trump became increasingly serious about his political intentions in the following years and became a leading opponent of former President Barack Obama's historic 2015 nuclear deal with reformist Iranian President Hassan Rouhani. The agreement, through which Iran consented to cut nuclear production substantially in exchange for sanctions being lifted, also was signed by China, France, Germany, Russia and the U.K., and was widely hailed as a landmark diplomatic victory between two nations whose ties were marred by decades of hostility.
This hostility remained potent among hard-liners in both Iran and the U.S, where Trump ultimately received the Republican nomination and secured the presidency. Despite international insistence that Iran was abiding by the deal's terms and pleas from the agreement's other signatories, Trump decertified Obama's landmark achievement in October and doubled down on sanctions against an "evil dictatorship" he accused of funding terrorism across the Middle East.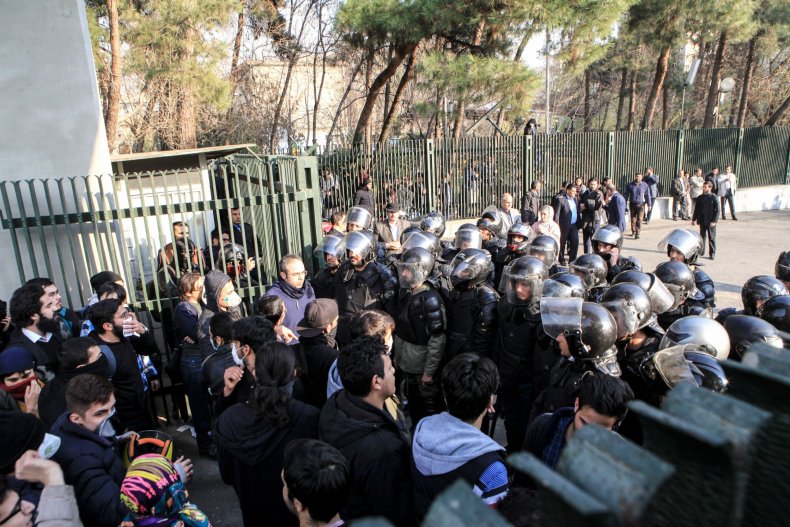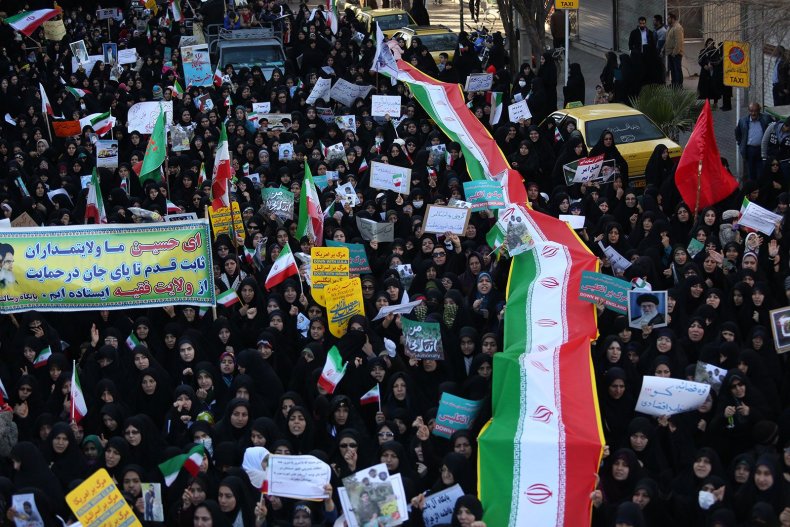 Iranians, who had just recently joined much of the region in demonstrating against Trump's controversial decision to disavow Palestinian claims and recognize the disputed holy city of Jerusalem as the capital of Israel, have since gathered to protest their own government. The movement began largely as a rural reaction to austerity under Rouhani, who promised to deliver a stronger, more open economy thanks to his nuclear deal, Abdi told Newsweek. While the country's economic performance has improved, Trump's new sanctions have put increased pressure on these cautious gains and on Rouhani's platform as a whole.
Since the outbreak of the protests, which Abdi said traditional urban opposition movements such as the reform party and Green Movement have largely stayed out of, multiple factions have attempted to exploit the unrest. These include those seeking greater social freedoms, those opposed to Iran's extensive involvement in foreign conflicts and those wanting to see the clerical government overthrown altogether. Hundreds have been arrested and displays of violent radicalism have appeared, with up to 21 deaths among protesters and security forces, but these were so far limited, and many Iranians remained deeply suspicious of a U.S. leader whose travel ban, sanctions and rejection of the nuclear deal they were most affected by.
"Trump has attempted to align himself with those that are saying the whole system is flawed, but don't really have an endgame," Abdi told Newsweek.
"It looks like Donald Trump is trying to use this as a cover to kill the nuclear deal," he added.