What Does Iran Want? Donald Trump Is Wrong to Reduce It to 'Supporting Terrorism,' Report Shows
Iran has managed to further its regional objectives using a variety of methods despite a maximum pressure campaign by President Donald Trump's administration, which has underestimated and oversimplified the designs of the Islamic Republic, a new report has shown.
The Soufan Center, a New York-based security think tank, released on Tuesday its "Iran Playbook" detailing a largely successful regional strategy that was "sophisticated and nuanced, using tactics including soft power and various economic support structures to further its aims." Though this reportedly included backing groups considered terrorist organizations by the U.S., the report warned that "it is a mistake to reduce Iran's strategy to 'supporting terrorism,'" something the "Trump administration in particular has sought" to do.
Ultimately, Tehran "intended to achieve absolute security, defined as the ability to thwart its adversaries' ability to overturn its regime or invade Iran militarily," while additionally "preserving the country's sovereignty, territorial integrity, and national unity, as well as keeping the country free from foreign interference, especially American interference."
As tensions between the two longtime foes approached a new high this week, the report advised "an equally nimble approach combining diplomacy, smart counter-insurgency and counterterrorism policy, and a nuanced understanding of how and why Iran's soft power efforts have been successful" that "presents a favorable alternative to the U.S. when compared with the option of direct military conflict."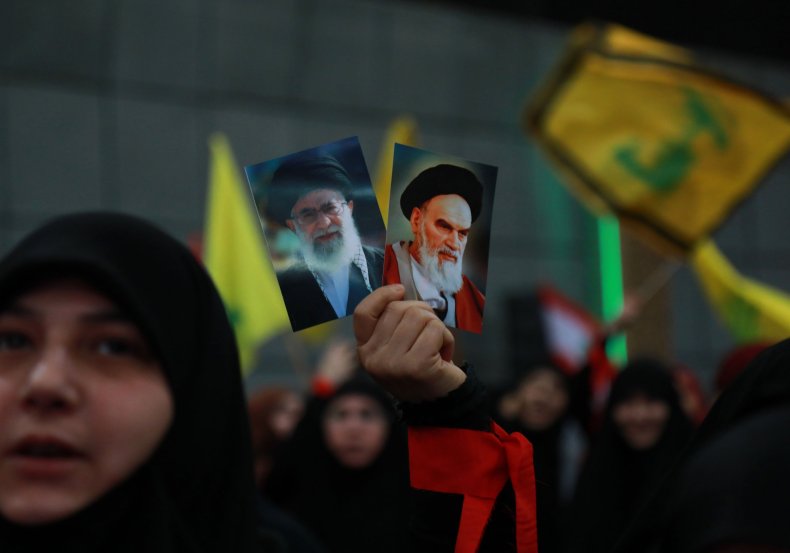 The U.S.-Iran rivalry was sparked by the 1979 Islamic Revolution that ousted a pro-West monarchy, itself having been reinstalled by a 1953 coup backed by CIA. A subsequent hostage crisis at Washington's embassy in Tehran left ties between the two powers severed until the current day. In the decades since, however, Iran has managed to build a powerful network of like-minded, mostly Shiite Muslim militias spanning from Lebanon to Pakistan.
These included war-torn Arab allies Iraq and Syria, where Tehran's elite Islamic Revolutionary Guard Corps (IRGC) managed to help summon paramilitary forces to turn the tides against mostly Sunni Muslim uprisings with jihadis like Al-Qaeda and the Islamic State militant group (ISIS) at the vanguard. The U.S. was also extensively involved in the anti-ISIS fight in both countries, but did so in support of the government in Baghdad—whose post-2003 U.S. invasion leadership was friendly to both the U.S. and Iran—but outside of it in Damascus—whose leadership the CIA attempted to overthrow.
Though Iran had far less pull on the Arabian Peninsula, Washington has linked Tehran to rebel groups in Bahrain and Yemen as well. These latter two fronts have proved especially troubling for close U.S. ally Saudi Arabia, which has engaged in a battle of influence with Iran across the region. The kingdom has been embroiled in a four-year stalemate against the Zaidi Shiite Muslim Ansar Allah, or Houthi, movement in Yemen, accusing the insurgents of receiving direct support from Iran.
Among the most powerful of Iran's allies abroad was the Lebanese Hezbollah movement, described in the Soufan Center's report as "the first and best example of the IRGC's efforts to replicate itself and its Basij militia in an intervention outside Iran's borders." This "force multiplier" has engaged in two all-out wars with Iran's other major foe, Israel, and the U.S. has claimed to trace its activities as far away as Latin America.
While the Lebanese Hezbollah, the Iraqi Kataeb Hezbollah, the Palestinian Hamas and the Yemeni Houthis were all designated terrorist organizations by the State Department, the Soufan Center's report noted, "Officials and experts who analyze Iran's efforts as supporting terrorism alone risk underestimating the degree to which Iran's overall grand strategy has succeeded, and in fact frustrated counterefforts by such capable powers as the United States and Israel."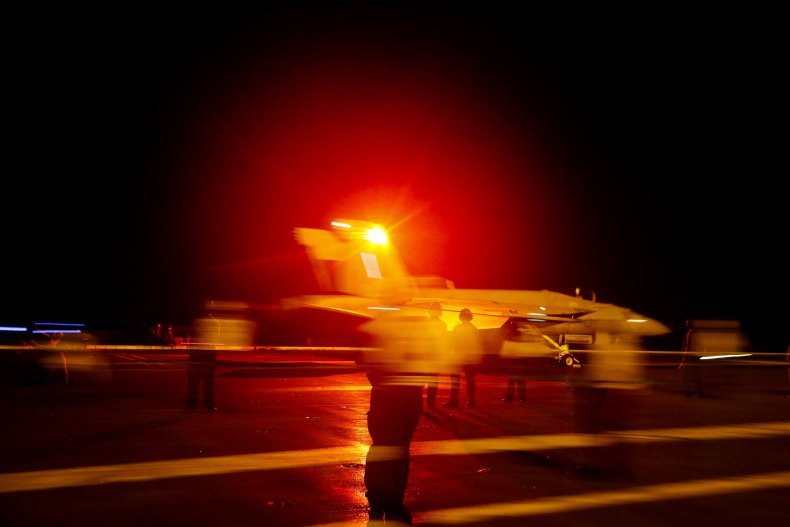 Iran's backing for such groups was among the primary reasons that Trump left the 2015 nuclear deal forged by his predecessor and rolled out intense sanctions set to hinder the Middle Eastern nation's fragile economic growth. Exactly one year after the U.S. left the agreement still supported by fellow signatories China, the EU, France, Germany, Russia and the United Kingdom, Iran said Wednesday it would begin scaling down its own commitments and threatened to restart uranium enrichment if Europe did not make good on its obligations to normalize trade with Tehran.
The situation further escalated with White House national security adviser John Bolton's announcement of the early deployment of the USS Abraham Lincoln Carrier Strike Group and a bomber task force to the Persian Gulf amid alleged reports dismissed by Iran of concerning a plot against U.S. interests in the region. A week later on Sunday, unclaimed attacks damaged up to four commercial oil tankers in the nearby Gulf of Oman.
While unnamed U.S. officials cited Tuesday by The Wall Street Journal said that an initial assessment of the incident suggested Iran was to blame, the Soufan Center's report noted that a key part of Iran's strategy was "to avoid conventional conflict with more capable military powers, particularly the United States."
On the other hand, Newsweek has confirmed that Acting Defense Secretary Patrick Shanahan actively planned a potential attack on Iran as part of a revised set of offensive and retaliatory military options ordered by Bolton and presented Thursday during a meeting of Trump's top national security aides. The president publicly dismissed news of the plans, first reported Monday by The New York Times, but said he "absolutely" would do such a thing and would "send a hell of a lot more than" the 120,000 planned troop count initially reported.