Officials suspect the Islamic State militant group known as ISIS is responsible for Thursday's explosions near the Kabul airport and hours earlier, several countries warned about a potential attack from the Afghanistan-based branch of the organization.
Amid a massive evacuation operation in Afghanistan, Secretary of State Antony Blinken told reporters there is a "very real possibility of an ISIS-K attack," referencing the Khorasan region. ISIS announced in 2015 it was expanding to the Khorasan, a historic name for the region that now encompasses parts of modern-day Iran, Afghanistan and Pakistan and the branch has garnered the support of the Islamic State group's leadership in Iraq and Syria.
Although the group hasn't conducted attacks against the U.S. homeland, it is responsible for at least 250 clashes with U.S. forces abroad between January 2017 and 2018, according to the Center for Strategic and International Studies (CSIS). ISIS has also been responsible for about 100 attacks against Afghan and Pakistani civilians.
The group is believed to have attacked a maternity hospital in Kabul last May. The attack killed 24 people, including newborn babies and mothers. It also claimed responsibilities for attacks on election centers and security forces during Afghan parliamentary elections.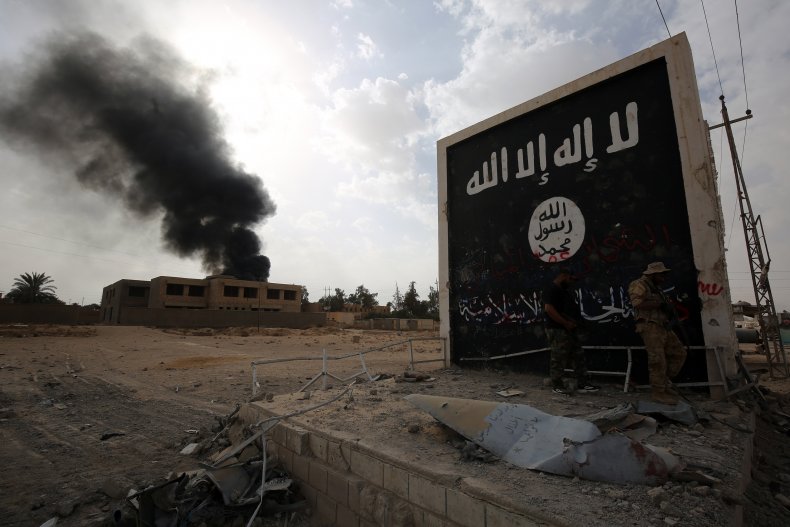 A United Nations report estimated that the militant group had a few thousand participants and warned that it could be particularly dangerous if it's able to recruit disaffected Taliban and other militants.
Along with having goals to establish a caliphate in Central and South Asia, the CSIS reported ISIS' aspirations include "raising the banner of al-Uqab above Jerusalem and the White House," a reference to defeating Israel and the United States. The group has called for lone-wolf attacks against the United States, as well.
With cells in Kabul, the capital city of Afghanistan, CNN reported ISIS-K is a "sworn enemy" of the Taliban. Colin Clarke, director of policy and research at the Soufan Group, a global intelligence and security consultancy, told CNN the two groups have political, ideological and military differences.
"Frankly, ISIS doesn't believe in a political agenda. ISIS believes only God can rule and although the Taliban is attempting to establish an Islamic Emirate that is not enough for ISIS. ISIS is a bit more hardcore," Clarke said. "They want to attract and recruit the most ardent sociopaths in the country."
Shortly after officials warned about a potential terrorist attack, which British officials based on "very, very credible" threats, two explosions went off outside the Kabul airport. Pentagon press secretary John Kirby confirmed the explosion at the Abbey Gate of the airport was part of a "complex attack" and resulted in a number of U.S. military personnel and civilian deaths.
A U.S. official told the Associated Press the attack is "definitely believed" to have been carried out by the Islamic State group. Officials haven't publicly confirmed that suspicion.