What It's Like to Travel Across the Country by Amtrak Right Now
There are certainly advantages to flying over choosing another form of transportation especially when traveling a long distance, one of the main ones being speed. Though, as the U.S. continues to fight the coronavirus pandemic, Americans looking for ways to travel safely might be less concerned with speed than safety. A recent survey showed that 67 percent of Americans are uncomfortable with flying at the moment, leaving space for other modes of transportation to become attractive to travelers.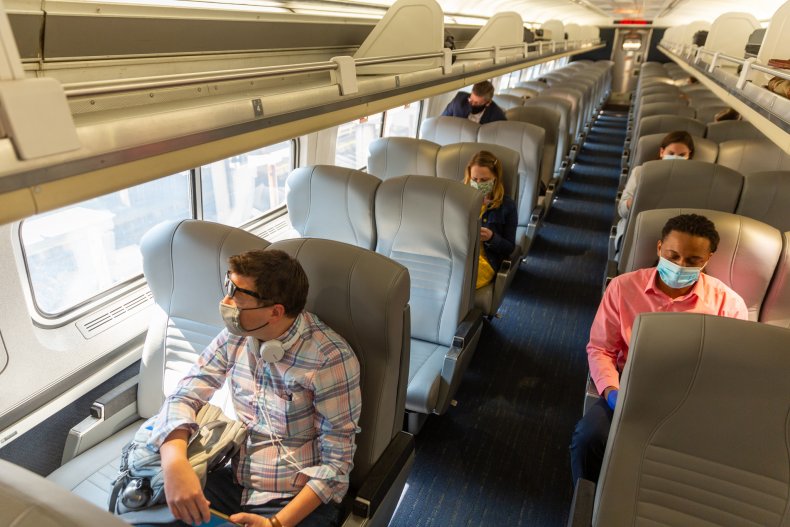 RVs are having a moment, and RV rental companies are seeing significant increase in interest for their vehicles as a self-contained way to hit the road this summer. Another option is to travel by train, as Amtrak offers cross-country routes that go from New York City to Napa Valley and everywhere in between.
Yes, trains are still public modes of transportation, which means, as on an airplane, you will still be in relatively close quarters with other travelers. Though unlike most domestic air travel options, Amtrak does offer more private seating that could keep you a comfortable distance from other passengers for the duration of your journey, even one that could last well over a day.
Marie Baro did just that, when she and her husband decided to embark on the Amtrak's California Zephyr which runs from Chicago to San Francisco clocking in at just over 51 hours over the July 4 weekend.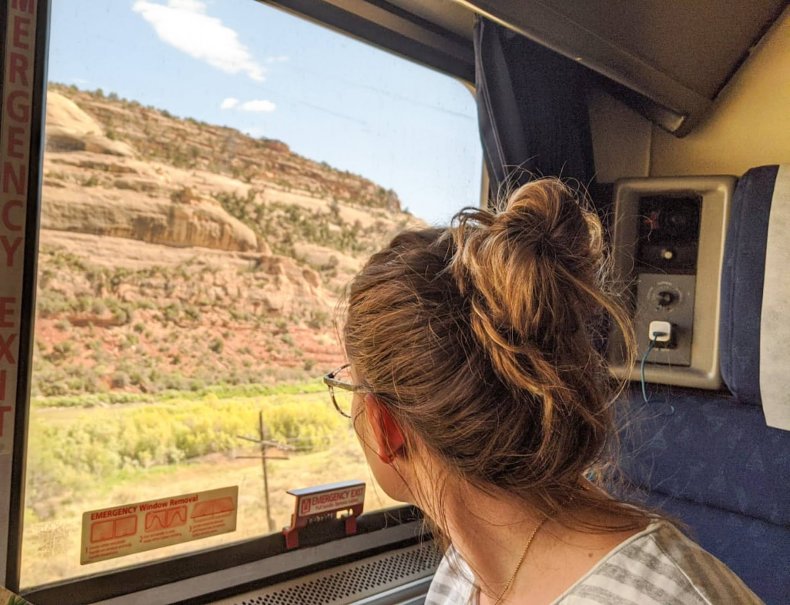 "It was the very first time I traveled the Zephyr train, and it was breathtaking," Baro, who is originally from France but currently resides in Detroit, tells Newsweek. "The views in Colorado, Nevada, Utah and California were amazing. The experience of riding a train for so long was also incredible."
She and her husband booked a roomette, which consists of two lower level chairs that collapse into a comfortable bed, and a drop-down bed directly above them. This allowed the pair to keep a distance from other passengers. When they left their room, they were asked to wear masks and only four or five people were allowed to eat at once in the dining room. Despite the restrictions, Baro says they did not detract from the overall cross-country experience.
"We still got the chance to meet people with very interesting and different paths from ours: a farmer from Illinois, a diplomat, an Amish couple," Baro said. "It was definitely one of the best experiences I've ever had in my life, and the COVID-19 did not refrain us from enjoying it 100 percent—it might actually have made it better."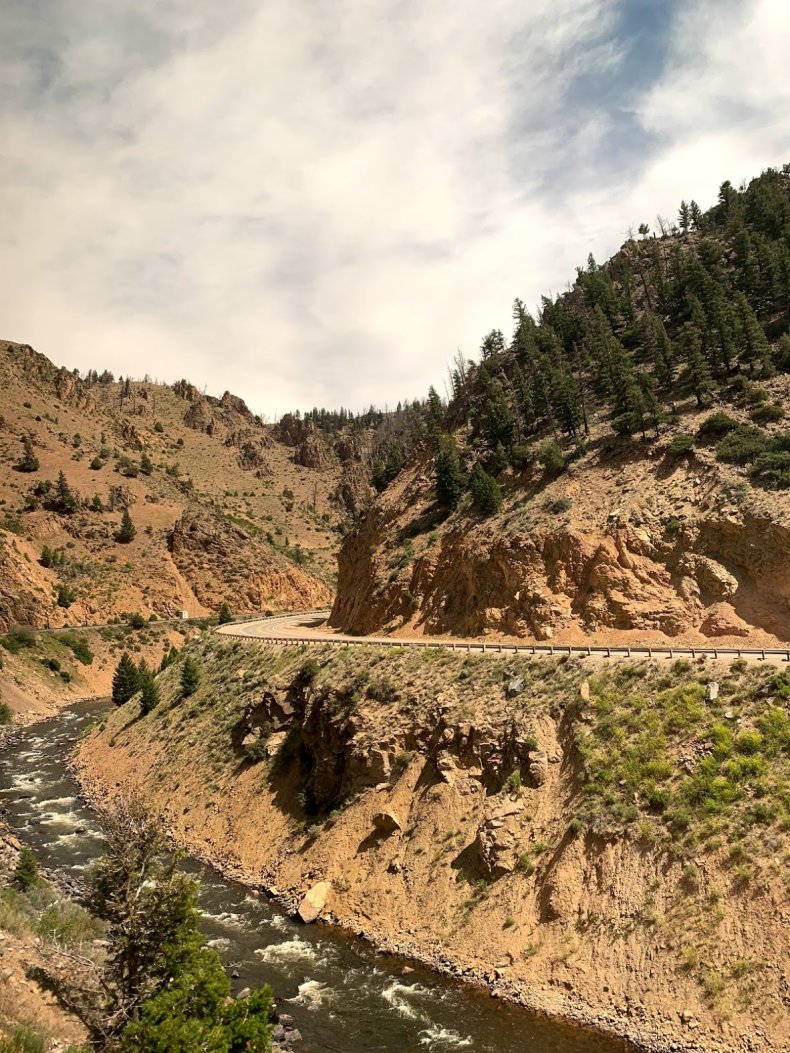 Baro explained that the sleeping car was filled to only about 30 or 40 percent capacity and even in the observation car, which she admitted got pretty crowded as they went up the mountains in Colorado, they were still able to maintain a distance.
Kimberly Woods, an Amtrak spokeswoman, says that while ridership dropped significantly in March, at this moment in time, traveling by rail is "the safest way to travel."
"Our current ridership is comprised of essential workers, purpose-driven travelers, and travelers who are using our private rooms for extra space," Woods tells Newsweek.
Amtrak has also waived any change and cancelation fees for reservations made by August 31, taking a bit of the pressure off of deciding whether or not to travel this summer.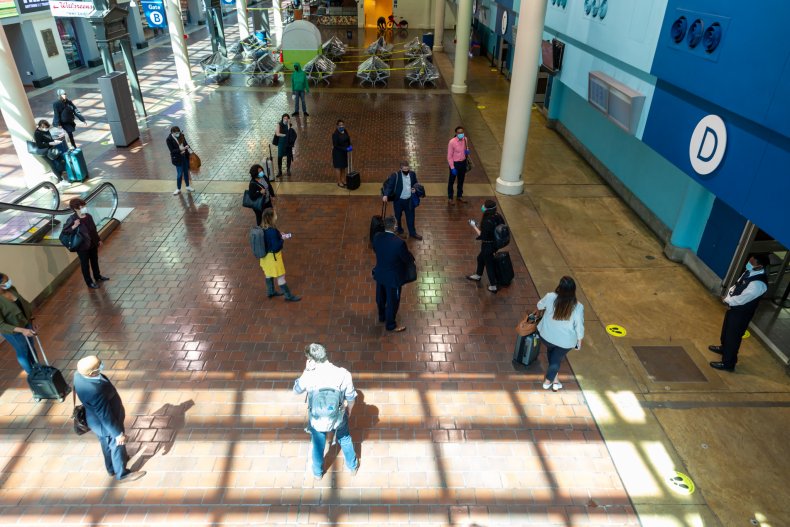 There are numerous protocols beyond wearing masks that Amtrak has put in place to ensure a safer experience for travelers—on both short and long journeys. All Amtrak trains are equipped with air filtration systems with fresh air exchange rates every four to five minutes. When pulling into a station, conductors will announce where and when customers can disembark to minimize door crowding.
Pricing for private rooms will vary depending on route and time of year, but for a trip disembarking at the end of August on the California Zephyr, roomettes are starting at $563 for one passenger.