Sharing a Name With Nick Jonas Can Be Pretty Stressful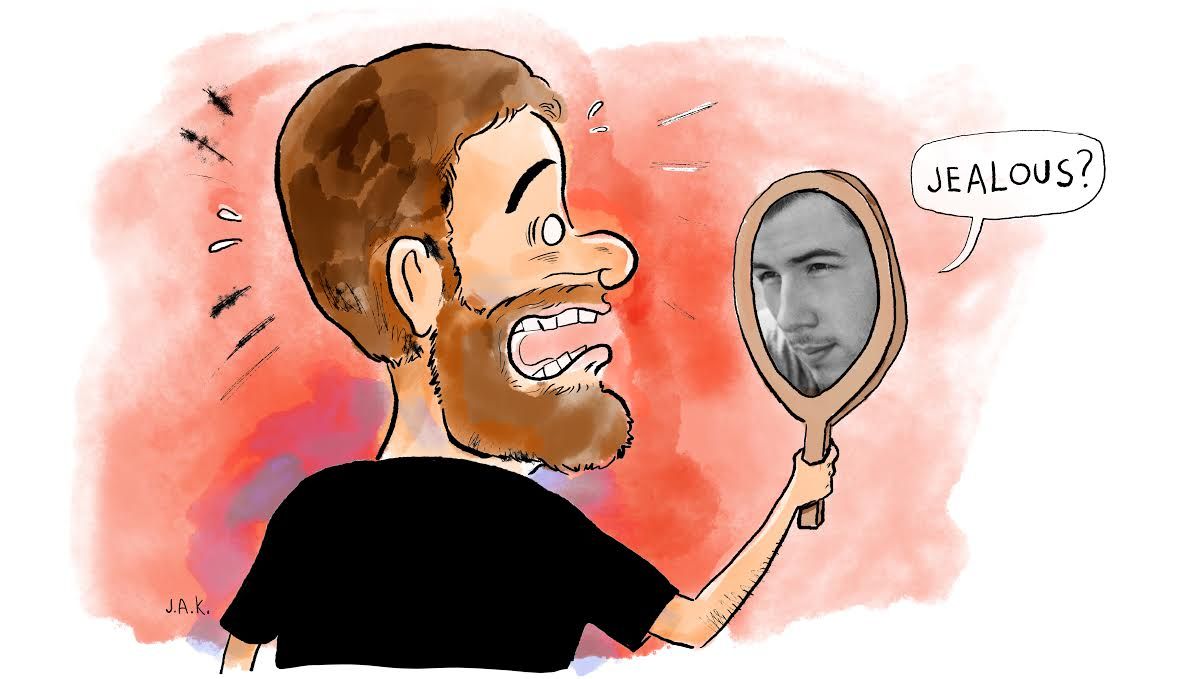 Previously: What It's Like to Share a Name With Ashley Madison
Sharing a name with no-longer-teen heartthrob Nick Jonas can be surprisingly stressful. There are the endless phone calls, the creepy fan mail, the awkward introductions—and the rare perks, like meeting the Jonas Brothers solely on the basis of your name.
Continuing our series on normal people who go through life carrying the burden of an all-too-familiar name, we spoke with three separate Nick Jonases for this article. The eldest, Nick Jonas of New York, is a 29-year-old creative director at Google. Then there is Montreal-based Nick Jonas, a 20-year-old engineering student who was born in Cleveland and raised in Canada. The third Nick Jonas is a 19-year-old sophomore at the University of Colorado, Boulder.
Each Nick Jonas described frequently bizarre inconveniences mixed with the occasional upside. "I secretly root for him," 29-year-old Jonas says, "and I hope he doesn't taint his name because it's tainting mine."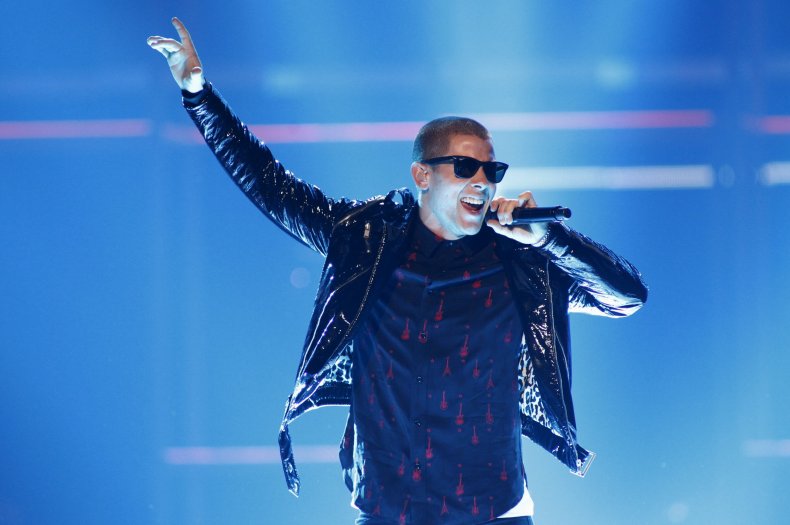 On how they learned of their celebrity name-sharer:
Nick Jonas, Montreal: When I started going to summer camp, girls would come up to me and hear about my name and try to meet whoever the kid was who was named Nick Jonas. As a 15-year-old, that was kind of interesting but also kind of awkward.
Nick Jonas, New York: It was maybe 11, 12 years ago when he first started becoming a star on the Disney Channel. I knew [the Jonas Brothers] as also this Christian band at the time. They were super young.
Nick Jonas, Boulder: It was probably elementary school when the whole Jonas Brothers thing started to get big. Everyone was like, "Oh, are you related to him?" I'm like, "No. We share a name—doesn't mean we're related."
Nick Jonas, Montreal: I would often get the question, "Oh, did your parents name you after him?" I didn't realize the Jonas Brothers had their first album at 2 years old.
Nick Jonas, New York: I thought it was kind of funny. They weren't that popular. Then it spun out of control.
On the strangest experiences caused by being named Nick Jonas:
Nick Jonas, New York: Borderline harassment. I've had to cancel phone lines from little girls calling every day—I would say up to 20 phone calls a day. And my parents in Northern California also get a lot of phone calls and voice mails from girls thinking they could reach me.
Nick Jonas, Montreal: Recently, I booked a trip to Catalina, Ireland. As soon as they said my name, the receptionist...turned to her co-workers and whispered to them, "Guys, it's Nick Jonas." I'm waiting there awkwardly on the telephone line. She comes back, like, "OK, Nick Jonas, we'll be waiting for you on Monday morning. The reservation's done." I don't know if it [was] a disappointment for them, but I didn't actually end up going.
Nick Jonas, Boulder: In seventh or eighth grade, I was at Six Flags with my dad. It just so happened that the Jonas Brothers were performing at Six Flags that day. We kept going, "Everyone, look! It's Nick Jonas!" Everyone kept freaking out and looking around.
Nick Jonas, Montreal: Some of my more close friends, whenever they see me, it's a full-name introduction. It's "Hey, Nick Jonas." They can never say, "Hey, Nick."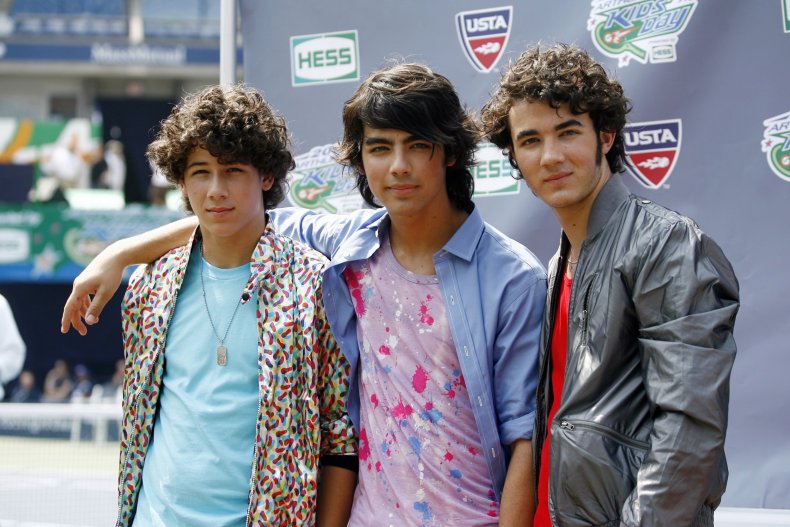 Nick Jonas, New York: I found out that my contact information and my parents' [information] were on a message board. Like a Yahoo message board. I had to contact Yahoo to take it down.
Nick Jonas, Montreal: Sometimes I walk into a department store, and if I sign up for a rewards club I'll have multiple receptionists look up at me and smile and ask, "Are you actually named Nick Jonas?" I have to take out my ID.
Nick Jonas, New York: My parents would come home from work and find 20 voice mails somewhat regularly.... I got fan mail, and it was all love letters scrawled in crayon.
Nick Jonas, Montreal: Even if I'm meeting people in a social setting, I'll tell them my name, and they won't believe me, and I'll have to pull out my ID. It's awkward sometimes, because it's hard to have a normal conversation.... That becomes the topic of conversation.
On their struggles with social media:
Nick Jonas, New York: Facebook deleted me because they thought I was impersonating him.
Nick Jonas, Montreal: A couple of months ago, my girlfriend thought it would be funny if I changed my profile picture to him. That just created a flood of new adds. It got a lot of likes, so I guess society agrees it was funny.
Nick Jonas, New York: On social networks, I would go on a trip and come back, and there would be like 10,000 friend requests on Facebook sitting there. I just ignored them all, and I would have to look for friend requests that had mutual friends.
Nick Jonas, Boulder: I always, always, always get friend requests.
On the unexpected perks of being named Nick Jonas:
Nick Jonas, Montreal: If there's a girl who's interested that my name's Nick Jonas, that can be a conversation starter.
Nick Jonas, New York: Every time I have to show my credit card or ID anywhere—whether it's a restaurant, airport, an appointment anywhere—everyone thinks I'm him. Sometimes it's even in person, which is interesting. You'd think they'd know what he looks like. I guess we don't look that far off. I went to a restaurant in New York, and the hostess asked for my autograph. One time, they said I'm their only celebrity tonight, and they saved the back table for me and my friend. I totally play along. In situations where it might benefit me like that, I play along. I feel like I've been through enough.
Nick Jonas, Boulder: It's a pretty great conversation starter. Especially at parties.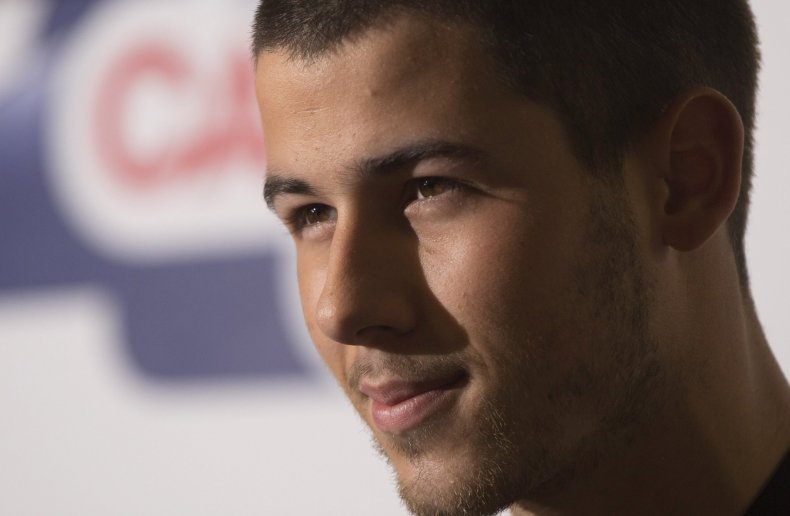 On whether or not they like Nick Jonas's music:
Nick Jonas, Montreal: I was listening to the Jonas Brothers when they were coming up. When they come on, I'll jam to them in the car. So yeah. It's pretty good.
Nick Jonas, New York: I'm not really a fan. But every time he comes out with something, I always hear about it from someone.
Nick Jonas, Boulder: Not really. He released a song last year with his solo career that was decent. But I never really followed the Jonas Brothers when they were still a group.
Nick Jonas, Montreal: I don't know if I'll be buying his next album.
On what they would tell Nick Jonas if they met him:
Nick Jonas, New York: I actually got to meet them all. They were at the Roxy in Hollywood. My friend was working there. She was like, "If you come, I'll let you up, and you can meet them." I was in the area, so I popped up. I just showed them my ID and we had a long chat about if we're related. I've run into them a few times since then just by chance. They thought it was really funny. He took my ID and was showing everyone.
Nick Jonas, Montreal: I'd ask him, How hard has it been to share the same name as me [laughs]?
Nick Jonas, Boulder: That he gave me hell through my younger years, but it started to pay off once college happened.
Nick Jonas, New York: When I was in L.A., he was in L.A., and when I moved to New York, he moved to New York. I ran into him on the street here too.
Nick Jonas, Montreal: I think it'd be cool to get a picture. Get a little mirror image going on. An Inception kind of thing. I'd be down to meet him.
Nick Jonas, New York: I told him to change his name because I was born first. But he said no.