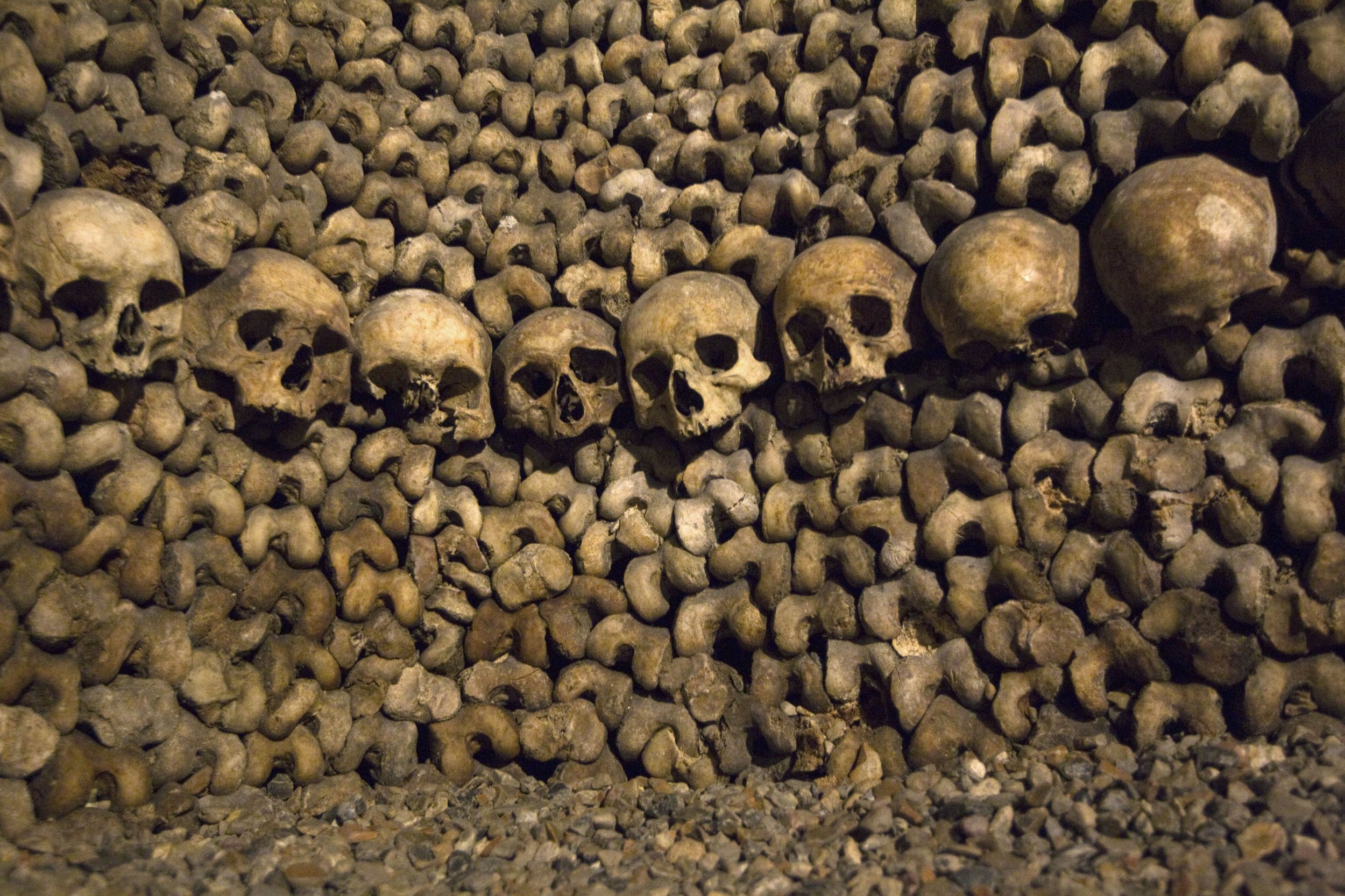 Pedro Arruda is not afraid of things that go bump in the night, and he's got the story to prove it: The 27-year-old Brazilian was the winner of Airbnb's Halloween contest offering an evening of lodging in the Paris catacombs, home to the remains of about 6 million people.
Contestants had to submit a written entry explaining why they were brave enough to stay in the catacombs. Arruda won and was offered the unusual, and spooky, evening.
Airbnb set up dinner, entertainment and lodging within the catacombs for Arruda and a guest (he brought his mother). The two weren't particularly afraid, despite being more than 60 feet below ground amid decor composed almost entirely of bones and skulls. "I'd be much more scared if they were alive," Arruda told the Associated Press.
Arruda, who calls himself a "history nerd," was pleased with the historic experience. While tours of the catacombs are offered occasionally, sleeping there is generally impossible. Airbnb ponied up $331,000 to Paris's City Hall for access to the catacombs on Halloween night.