What Is Jaclyn Hill's Net Worth? Makeup Guru's Riches May Have Taken a Tumble After Lipstick Scandal
In the month since beauty guru Jaclyn Hill announced the launch of her independent cosmetics brand, Jaclyn Cosmetics, the online beauty guru has received plenty of backlash from fans and consumers—resulting in declining numbers and possible decrease to her net worth.
Hill's net worth is suspected to be around $1.5 million–which isn't a huge difference from her 2018 calculation, according to CelebrityNetWorthToday.com.
While the beauty YouTuber still appears to live a luxurious lifestyle, her subscriber-count has seen a decline within the last 30 days—a 58.6 percent drop to be exact, according to Social Blade, which tracks important metrics on various platforms.
Hill still sports nearly 6 million subscribers on YouTube but she has become the latest beauty guru to end up under the microscope, following in the fashionable wake of the viral James Charles vs. Tati Westbrook feud last month.
Amid claims from Jaclyn Cosmetics customers of buying moldy, expired products or finding mysterious hair-like fibers in their lipsticks, one purported biochemist—identified as Kenna Whitnell—made a video of her own last week, revealing the underbelly of what happens in cosmetic labs.
Delving into proper quality control techniques, Whitnell's video garnered nearly 1 million views and engendered an even deeper anger toward Hill and her cosmetics brand.
The beauty guru took to YouTube last week to address the customer complaints, saying she was "not going to run away from" this ongoing mini-scandal.
"I know it's taken me a couple of days to get all my ducks in a row and get this video out to you guys, but I have been going through all the documentation," Hill said toward the beginning of her video. "[I was] on the phone with labs, chemists, the owner of my lab and my entire team for several days to do a very in-depth investigation to figure out exactly what's going on so I give you the most informed information."
The 28-year-old went on to explain how white cotton gloves lab workers were wearing was the reason behind the mysterious fibers and the "black holes" consumers were experiencing in the products was actually "oxygen bubbles."
"[My lipsticks] are 100 percent safe and made in one of the best labs in the USA," Hill tweeted earlier this month. "This is embarrassing and infuriating that you're experiencing this."
Despite her tweets and explanatory YouTube video, many consumers were not satisfied and demanded a recall of the product.
"People will have more respect for you if you recall them all and admit you messed up," one YouTube viewer wrote on her June video.
"I have never seen ANY other people who have launched new lipsticks have this issue," YouTube user Ragz added. "You're telling your customers to use contaminated products. UNBELIEVABLE. The NERVE!!!
"So quantity over quality, got it, queen," another user wrote.
If you are having any issues with your Jaclyn Cosmetics products in any way, Hill asks you to contact her team at help@jaclyncosmetics.com, with a picture of your damaged product, and you will receive a full refund plus brand-new lipstick.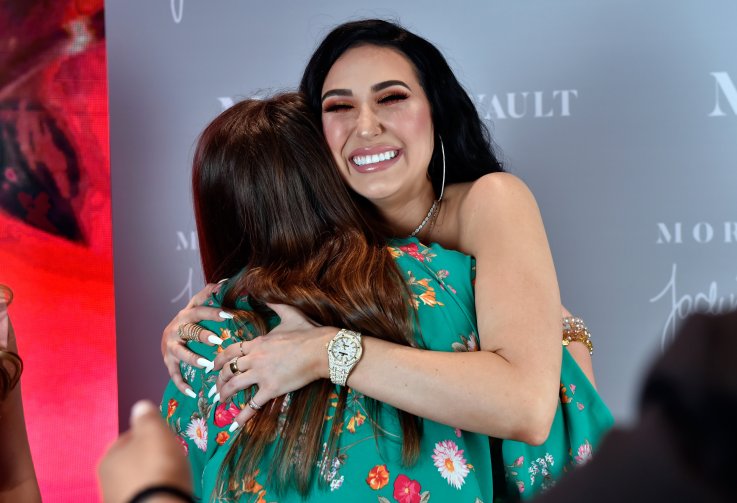 What Is Jaclyn Hill's Net Worth? Makeup Guru's Riches May Have Taken a Tumble After Lipstick Scandal | Culture