Amazon founder Jeff Bezos and wife, MacKenzie Bezos, announced their divorce in a joint statement Wednesday, and rumors have already surfaced the couple may not have a prenuptial agreement, according to TMZ. Though the rumors don't come from any confirmed source, the Bezos married long before the days of Amazon and the multibillion-dollar corporation were created.
Bezos is a billionaire, but when he married wife, MacKenzie, in 1993, he was far from his current, acquired wealth. Amazon was founded in 1994 in Seattle, but the company didn't fully launch as a website marketplace until 1995. Even then, the site only sold books, according to Business Insider. Amazon started in the Bezos garage and grew into a global convenience empire, now boasting a $1 trillion capital as of September. The site is second only to Apple, which hit the same milestone just a few weeks before Amazon, according to Time.
Bezos is the richest man in the world because of Amazon's development, according to Time. His net worth is said to be somewhere around $137 billion, and in 2018, was seen at times to be rising by $260 million per day.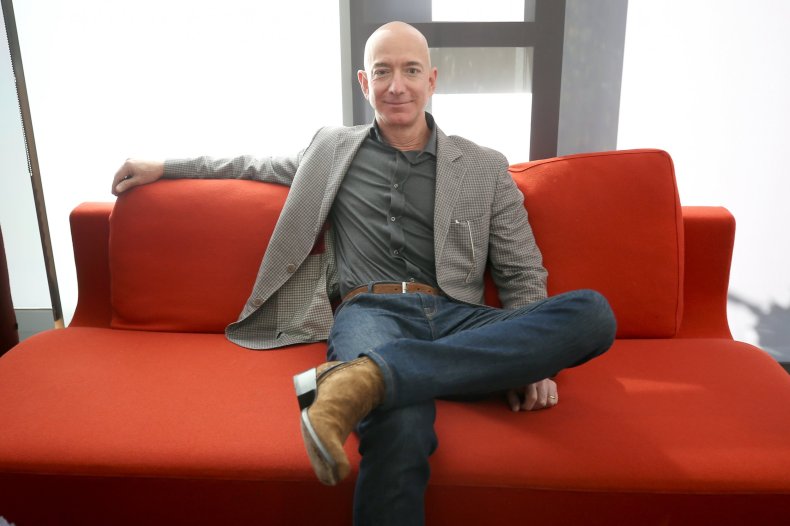 But the divorce may carve a hole in Bezos's pocket and his title as "richest man in the world" if there is no prenup. Not only is a prenup a factor, but Washington's communal property law could also affect how the couple's money is split.
Washington law states any money acquired in the course of a marriage is communal and must be equally split upon exiting a marriage. For MacKenzie Bezos, that would mean leaving the marriage with around $75 billion, according to Fortune.
The pair's joint statement, posted by Jeff Bezos on Instagram, claimed the pair would continue their relationship as friends. "We feel incredibly lucky to have found each other and deeply grateful for every one of the years we have been married to each other. If we had known we would separate after 25 years, we would do it all again. Though the labels might be different, we remain a family, and we remain cherished friends."
The statement also noted those close to the couple were aware of "loving exploration and trial separation" in their relationship.