What 'Jeopardy!' Star Ken Jennings Has Said Since Mike Richards' Exit As Host
Jeopardy! fans were informed on Friday that Mike Richards had stepped down from his role as the show's new host, just nine days after his post was announced.
After a string of stars tried out to replace the late Alex Trebek as host, it was announced on August 11 that Jeopardy! executive producer Richards would serve as the main presenter, alongside actress Mayim Bialik.
However, the dream came crashing down by the following week, when Richards faced backlash for resurfaced offensive comments he had made on an old podcast and subsequently announced that he was stepping down as host.
And as the dust barely settles from the bombshell announcement, eyes are starting to turn to his colleagues, who have largely remained silent on the matter.
Included in that group is Ken Jennings, the top Jeopardy! contestant of all time, who has served as a consulting producer for the show since September of 2020.
While Jennings has been active on Twitter since the news was announced, he has yet to publicly address the news surrounding Richards, who will remain in his role as an executive producer on the show.
Among the subjects that Jennings has tweeted about since the news broke are the movies Annette and Free Guy, Barry Manilow, his children, his stint on The Chase, and his middle name (it's Wayne, for those who may be curious).
Given that Richards currently remains a part of the show, it is, perhaps, understandable that Jennings has opted to stay mum on the matter.
Back in January, Jennings became the first in a line of celebrity guest hosts to stand at the lectern as producers sought to find a replacement for beloved presenter Trebek, who passed away in November.
Jennings was immediately followed by Richards, who would find himself under intense scrutiny once it was revealed that he had landed the coveted job.
Last week, The Ringer published an article that detailed how Richards had made a series of offensive comments on the podcast The Randumb Show, which he co-hosted between 2013 and 2014.
The Ringer reported that Richards made sexist comments, and spoke offensively about little people and Jewish people, among others, on his podcast, which he hosted while serving as a co-executive producer on The Price Is Right.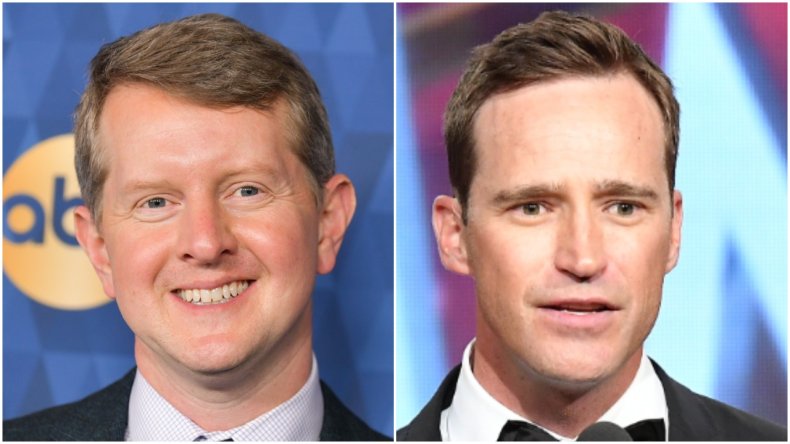 Richards subsequently issued an apology to The Ringer for the comments, saying his "attempts to be funny and provocative were not acceptable."
"It is humbling to confront a terribly embarrassing moment of misjudgment, thoughtlessness, and insensitivity from nearly a decade ago," he said. "Looking back now, there is no excuse, of course, for the comments I made on this podcast and I am deeply sorry.
"The podcast was intended to be a series of irreverent conversations between longtime friends who had a history of joking around. Even with the passage of time, it's more than clear that my attempts to be funny and provocative were not acceptable, and I have removed the episodes.
"My responsibilities today as a father, husband and a public personality who speaks to many people through my role on television means I have substantial and serious obligations as a role model, and I intend to live up to them."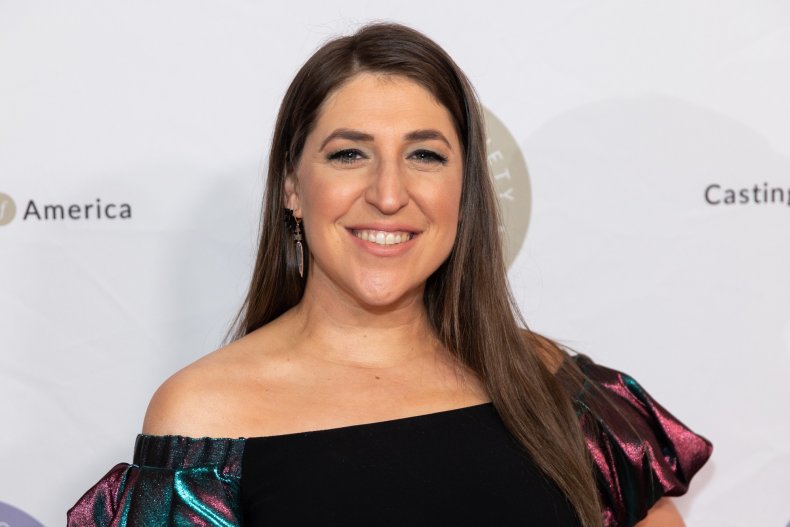 Amid the resulting backlash, Richards announced on Friday that he was stepping down from his newly assigned post, as he said in a statement: "It pains me that these past incidents and comments have cast such a shadow on Jeopardy! as we look to start a new chapter.
"As I mentioned last week, I was deeply honored to be asked to host the syndicated show and was thrilled by the opportunity to expand my role. However, over the last several days it has become clear that moving forward as host would be too much of a distraction for our fans and not the right move for the show.
"As such, I will be stepping down as host effective immediately. As a result, we will be canceling production today. [Sony Pictures Television] will now resume the search for a permanent syndicated host.
"In the meantime, we will be bringing back guest hosts to continue production for the new season, details of which will be announced next week.
"I want to apologize to each of you for the unwanted negative attention that has come to Jeopardy! over the last few weeks and for the confusion and delays this is now causing. I know I have a lot of work to do to regain your trust and confidence."
Sony Pictures Television said in its own statement: "We support Mike's decision to step down as host. We were surprised this week to learn of Mike's 2013/2014 podcast and the offensive language he used in the past. We have spoken with him about our concerns and our expectations moving forward.
"Mike has been with us for the last two years and has led the Jeopardy! team through the most challenging time the show has ever experienced. It is our hope that as EP he will continue to do so with professionalism and respect."
Before his presenting role was announced, Richards also faced scrutiny amid reports that he was accused by multiple models of discriminating against them while serving as a producer on The Price Is Right.