Today, June 19, marks Juneteenth Day—a day that celebrates black slaves freed from their enslavers. While not a national holiday, it is observed in the majority of American states by members of the black and POC community.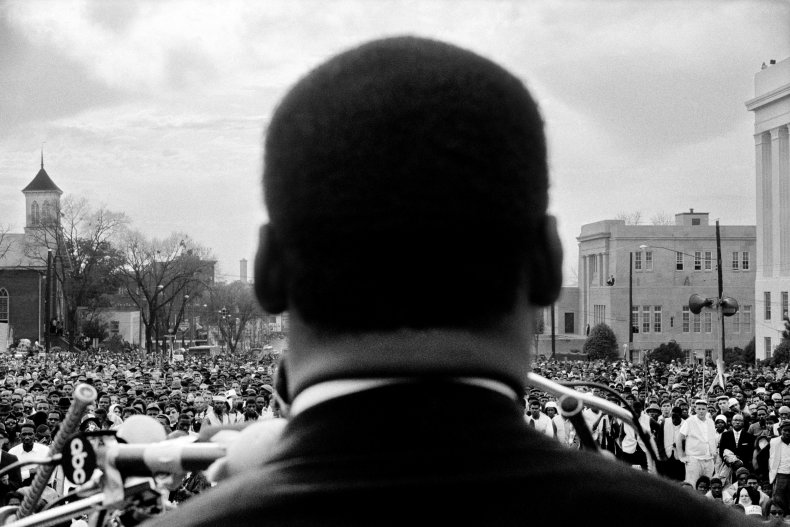 You can find out about your nearest Juneteenth events by reading Newsweek's guide: Juneteenth 2019: Parties and Celebrations in New York, Georgia, Texas, California, Pennsylvania, Maryland, and Beyond
What is Juneteenth?
According to Britannica Encyclopedia, on September 22, 1862, President Abraham Lincoln issues the Emancipation Proclamation. It declared freedom for all Confederate-held slaves starting from January 1, 1863.
However, the reality meant that the emancipation was hard to enforce in areas where the Union were not present. Texas was an area in particular that remained unaffected as it was isolated from Union troops, and many slave owners moved there with their slaves.
Britannica states that by the end of the Civil War and two years after the proclamation, the number of slaves in Texas had increased by tens of thousands. It wasn't until June 19, 1865 when Major General Gordon Granger read the General Orders, No. 3, in Galveston. The order proclaimed:
"The people of Texas are informed that, in accordance with a proclamation from the Executive of the United States, all slaves are free," it said. "This involves an absolute equality of personal rights and rights of property between former masters and slaves, and the connection heretofore existing between them becomes that between employer and hired labor.
"The freedmen are advised to remain quietly at their present homes and work for wages," it continues. "They are informed that they will not be allowed to collect at military posts and that they will not be supported in idleness either there or elsewhere."
While slavery in the state didn't end overnight, it was the start of freedom for members of the black community. Freed men and women took to the streets, singing spirituals and rejoicing together.
The first Juneteenth official celebration took place a year later in Texas, according to Britannica. The combination of June and the word "nineteenth" gave birth to the name "Juneteenth."
It was only after the assassination of Martin Luther King. Jr. that Juneteenth was celebrated more widely across the U.S. The Poor People's Campaign took part in a solidarity day rally on June 19, and when people returned home they took the Juneteenth traditions with them.
Texas declared Juneteenth an official state holiday in 1980, and 44 other states, as well as the District of Columbia, observe it.
History of the flag
In 1997, the founder of the National Juneteenth Celebration Foundation (NJCF), Ben Haith, created the Juneteenth flag. Raising of the flag ceremonies take places throughout June in Chicago, Illinois, Boston, Massachusetts, Las Vegas Nevada, Memphis, Galveston, Texas, and many more.
It is raised after the U.S. flag and the national anthem and before the POC anthem "Lift Every Voice and Sing."