What Is Juneteenth and How Is It Celebrated?
On Friday, Americans celebrate the end of slavery with a holiday called Juneteenth, also known as Freedom Day. Acts of police brutality and systemic racism continue to plague the United States. However, this celebration of freedom is a testimony to the good people can do, too.
If you aren't familiar with the holiday and its history, we're here to fill you in on everything you ought to know about Juneteenth and its celebrations.
In 1863 as the Civil War raged on, President Abraham Lincoln signed an executive order, known as the Emancipation Proclamation. Lincoln declared that all slaves in the southern states "shall be then, thenceforward, and forever free." Upon hearing about the proclamation, about 200,000 black soldiers and sailors signed up to enlist for the Union army.
The way finally ended on April 9 but unfortunately, the proclamation was not being enforced in Texas. On June 19, Major General Gordon Granger and his Union troops traveled to Galveston, Texas to declare the war was officially over. The enslaved living in Texas had been granted their freedom.
On that day, Granger read General Order No. 3 to the people of Galveston: "The people of Texas are informed that, in accordance with a proclamation from the Executive of the United States, all slaves are free. This involves an absolute equality of personal rights and rights of property between former masters and slaves, and the connection heretofore existing between them becomes that between employer and hired labor."
"The freed men are advised to remain quietly at their present homes and work for wages. They are informed that they will not be allowed to collect at military posts and that they will not be supported in idleness either there or elsewhere," added Granger.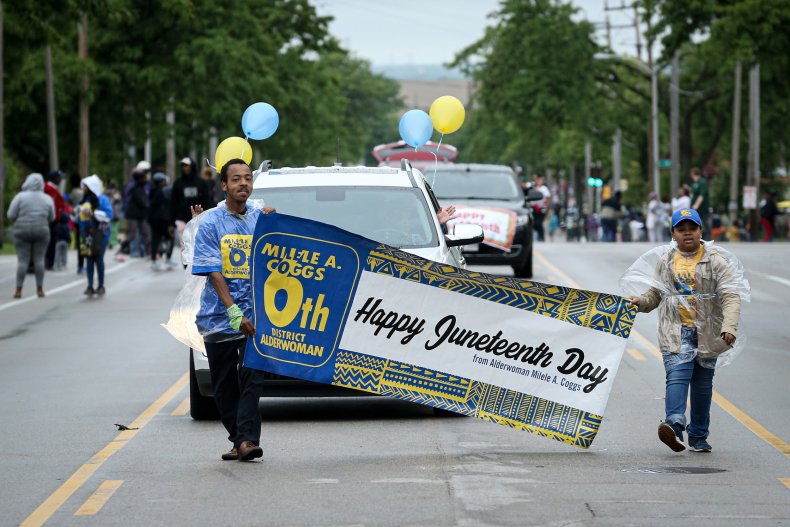 In 1980, Texas became the first among several states to recognize Juneteenth as a state holiday. Juneteenth celebrations are typically held outdoors for various types of events including parades, BBQs, and Miss Juneteenth contests. Due to pandemic concerns, outdoor events have been canceled and will now be live-streamed.
In a recent interview with USA Today, Steve Williams, president of the National Juneteenth Observance Foundation, mentioned, "That certainly will allow and inspire more people to participate in Juneteenth celebrations. They just have to be made aware that the celebration exists."
Major companies, such as Nike, Postmates, and Twitter, have added Juneteenth to their list of paid holidays. With these businesses closed for the day, employees are permitted to take time off.