What Kamala Harris Has Said About Immigration Before Leading White House Border Response
Vice President Kamala Harris has been tasked with leading the White House's response to the situation at the U.S.-Mexico border. But Harris has spoken extensively on the issue of immigration in the past, well before her appointment on Wednesday.
Upon being named the head of the Biden administration's border response, Harris said, "There is no question that this is a challenging situation ... While we are clear that people should not come to the border now, we also understand that we will enforce the law and that we also—because we can chew gum and walk at the same time—must address the root causes that cause people to make the trek, as the president has described, to come here."
Newsweek was directed to Harris' remarks after reaching out to the White House for comment.
In 2015, while serving as California's Attorney General, Harris told KCBS-TV in Los Angeles, "An undocumented immigrant is not a criminal."
"I'm a career prosecutor. I've personally prosecuted everything from low-level offenses to homicides. Unfortunately, I know what crime looks like. I know what a criminal looks like who's committing a crime. An undocumented immigrant is not a criminal," Harris added.
In 2018, while serving as a California Senator, Harris voted against an immigration bill, arguing that while it would create a citizenship path for many young immigrants, it provided too much money for former President Donald Trump's border wall.
"While this bill would put Dreamers on a pathway toward citizenship, the appropriation of $25 billion for a border wall is a waste of taxpayer money," Harris said during a 2018 interview with The Hill. "A wall will not secure our border and I remain concerned those billions of dollars may also be used to implement this Administration's anti-immigrant agenda—one that targets California and its residents."
Harris also discussed her stances on immigration and the border in her 2019 book, The Truths We Hold.
On the border wall, Harris wrote in her book that, "A wall on the border with Mexico was a total waste of taxpayer money. I am a strong believer in border security—but experts agree that a wall will not secure our border."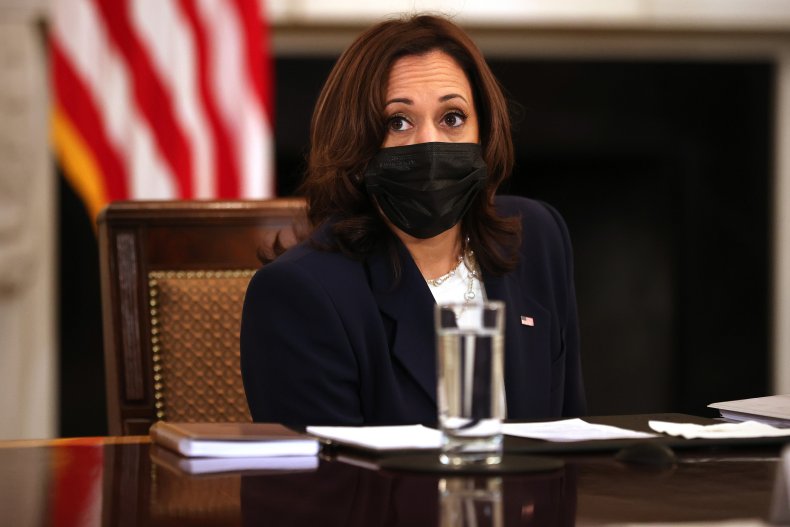 In her book, Harris also criticized former Attorney General Jeff Sessions, who oversaw the zero-tolerance border policy that separated immigrant children from their families.
"There are a few things more cruel, more inhumane, more fundamentally evil than ripping a child from her parent's arms. The administration claimed that it wouldn't separate families seeking asylum if they arrived at an official port of entry, as opposed to other parts of the border. But that didn't hold true," Harris wrote.
During a 2019 interview with NPR, Harris spoke about her views on immigration, saying, "I disagree with any policy that would turn America's back on people who are fleeing harm. I frankly believe that it is contrary to everything that we have symbolically and actually said we stand for."
"And so, I would not enforce a law that would reject people and turn them away without giving them a fair and due process to determine if we should give them asylum and refuge," Harris added.
In June 2019, Harris once again spoke about her views during a Democratic primary debate, stating that if elected president, one of her first actions would be reinstating DACA. "I will also immediately put in place a meaningful process for reviewing the cases for asylum. I will release children from cages. I will get rid of the private detention centers," Harris said during the debate.
During the 2019 Democratic primary debate, Harris was asked if an immigrant should be deported if their only offense is being undocumented, to which she responded by saying, "No, they should not be deported."
Harris was also asked if the government should continue to criminally charge individuals who illegally crossed the border. In response, Harris spoke about an experience she had visiting a private migrant detention facility. "I saw children lined up single file based on gender being walked into barracks," she said. "The policies of [the Trump] administration have been facilitated by laws on the books that allow them to be incarcerated as though they've committed crimes. These children have not committed crimes and should be not treated like criminals."