What is Kerry Washington Doing Since 'Scandal'? 'Old City Blues' Possibly Adapted for Hulu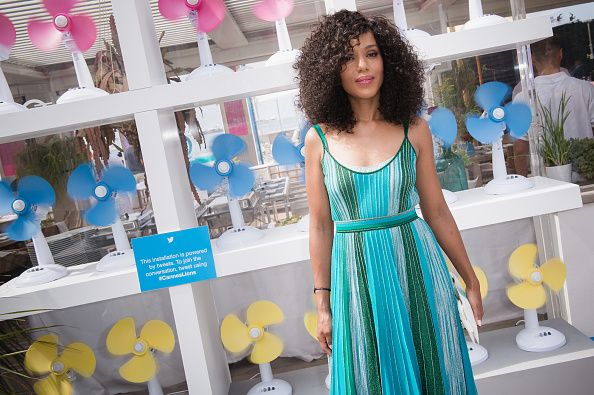 Since Kerry Washington's departure at the end of Scandal, one of the most popular political dramas on television, she has moved on to other projects. Particularly, she has been working with Hulu to produce two new limited-series on the streaming service.
From politics to sci-fi, Washington is in talks to produce a new drama. Old City Blues, a graphic novel written by Giannis Milonogiannis and first published in 2011, will reportedly be adapted for television if the project moves forward.
Set in the year 2048, the city of New Athens, Greece, is teeming with all walks of life: drug smugglers, dirty politicians, all-powerful corporations and high-tech criminals. In this cyberpunk science-fiction odyssey, it's up to the New Athens Special Police to keep the city safe from the corrupt nature of its inhabitants. Screenwriter Arash Amel will adapt the project for the screen, along with Chris Black and Allison Davis.
Washington is also slated to executive produce and star along with Reese Witherspoon in a Hulu adaptation of Little Fires Everywhere, based on the 2017 New York Times bestseller by Celeste Ng.
"Celeste wove a beautiful, riveting story that spoke to all of us, and when we heard the vision Reese, Kerry and Liz have for the series, we knew immediately that we had to bring it to Hulu," said Hulu Chief Content Officer Joel Stillerman.
Like the novel, this limited series will tell the story of motherhood, the weight of secrets, art and identity and two families who are brought together when their lives are unexpectedly upended.
"Hulu has a rich history of transforming groundbreaking literature into groundbreaking television," Witherspoon said. "We are confident that their talented team will use this story to spur a long-overdue dialogue around race, class, and what it means to be a mother."
"As an actress, I am floored to have the opportunity to work alongside Reese Witherspoon exploring the rich themes of this story playing these dynamic characters," Washington stated.
These two projects are a stark contrast to Washington's work on the thrilling political landscape of Scandal. From family drama to science fiction dystopias, she is drawn to interesting and meaningful storylines, no matter the genre.
Little Fires Everywhere and Old City Blues are not the first or the last of Hulu originals adapted from classic literature. Besides The Handmaid's Tale and Castle Rock, viewers should keep a lookout for Catch-22, a six-part limited series from George Clooney based on Joseph Heller's satirical novel.