What Is the Khorasan Group and Why Is It Being Targeted by the U.S.?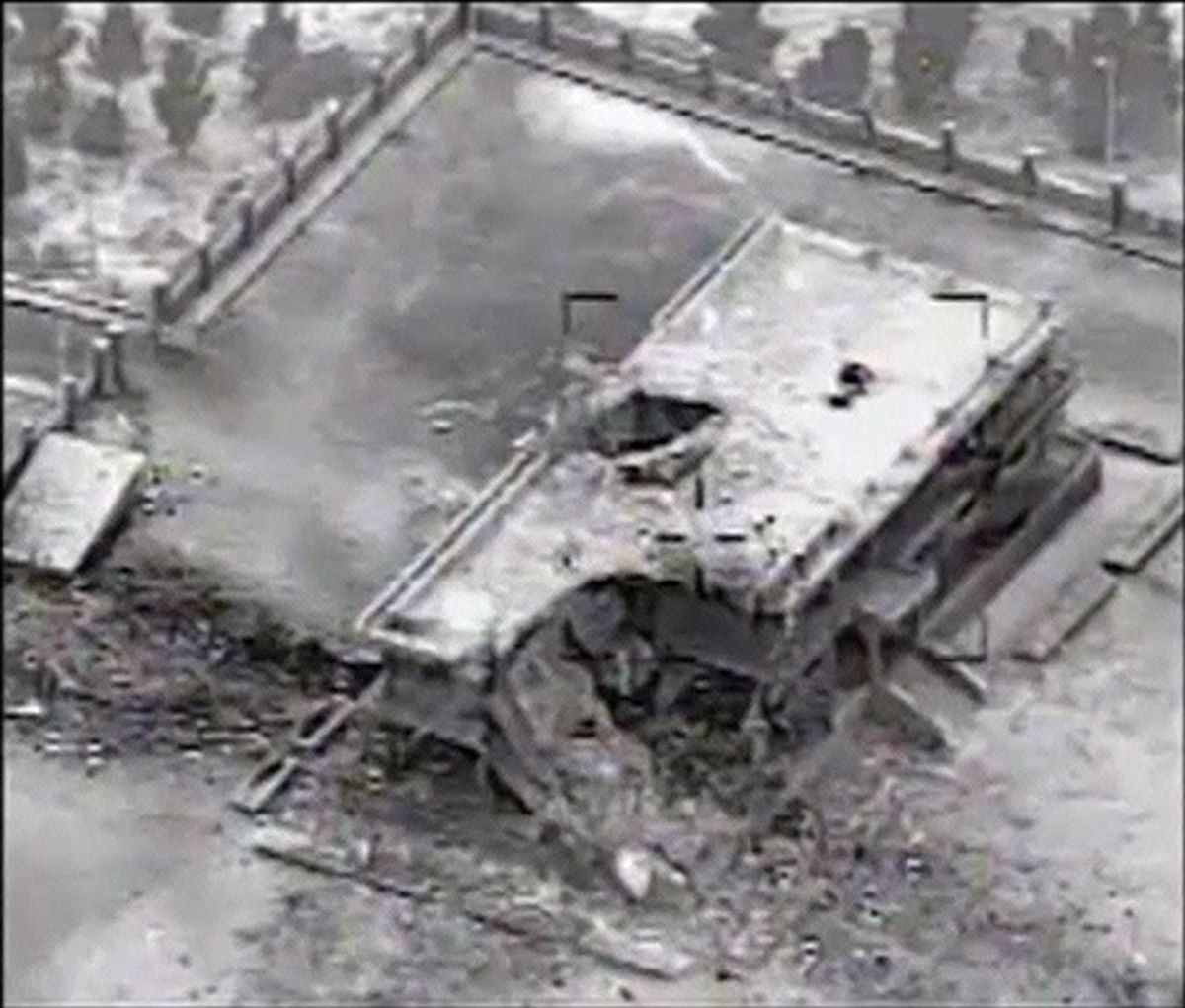 In a briefing Monday, President Obama announced airstrikes against the Islamic State—the group more commonly known as ISIS—and Khorasan, which he described as being composed of "seasoned Al-Qaeda operatives" plotting against the U.S.
Not much is actually known about Khorasan, even among the Syrian public, Mokhtar Awad, a research associate at the Center for American Progress tells Newsweek. "There is no proof Syrian rebels helped or even knew about the group and its aims," he said.
But it's clear that they are viewed as a serious threat. National Intelligence Director James Clapper said in a recent intelligence gathering that "in terms of threat to the homeland, Khorasan may pose as much of a danger as the Islamic State." The U.S. has been tracking the group for some time, Deputy National Security Advisor Ben Rhodes told reporters Tuesday.
Awad said Clapper's remarks were a rare instance in which the public was given information about the Syria-based group.
The New York Times recently quoted unnamed officials as saying that Khorasan is led by Muhsin al-Fadhli, a senior Al-Qaeda operative and confidante of Osama bin Laden.
But Mustafa Alani, senior advisor and program director in security and terrorism studies at the Gulf Research Center, told BuzzFeed that Al-Fadhli is "not a field commander" and "more of a preacher than a commander." Daveed Gartenstein-Ross, a counter-terrorism analyst at the Foundation for Defense of Democracies, believes Al-Fadhli is not the group's leader, but rather "the head of [Khorasan's] external operations."
Al-Fadhli, age 33, is Kuwaiti, the State Department said. He has spent all of his adult life within the network of Al-Qaeda affiliates throughout the Middle East. He "was so close to Bin Laden," the Times reported, "that he was among a small group of people who knew about the September 11, 2001, attacks before they were launched."
Some of what is known about Al-Fadhli comes from a 2012 press release from the U.S. Department of Treasury. In 2002, he "was involved in several terrorist attacks," according to the release, including the attack on the French ship MV Limburg, which caused 90,000 barrels of crude oil to spill into the Gulf of Aden, and an attack against U.S. Marines in Kuwait that left one dead and one wounded. In 2009, he began working with Al-Qaeda's "Iran-based facilitation network," was arrested and released by Iran, and assumed leadership of the group in 2011.
In 2013, he moved from Iran to Syria to join the Al-Nusra Front, the Al-Qaeda affiliate there, it was reported by the Arab Times. But how Al-Fadhli went from being a member of Al-Nusra to being in Khorasan—and the nature of the relationship between the two groups—is unclear.
Khorasan operatives may be "embedded with Al-Nusra," said Awad, but "other groups outside of Nusra, what you'd call the moderates," were most likely unaware of Khorasan or its plans, he said. Arabic media "has basically copied the New York Times story," he said, "another key indicator of how little is known about the group beyond what U.S. officials have said."
The Times also reported that it was unclear who else was a part of the group. Recruitment "seems to have been done on the senior levels (i.e., veteran jihadists), as opposed to foot soldiers," Awad said. Other U.S. intelligence officials, also unnamed told CNN they were "concerned" Khorasan "may include operatives who have learned from Ibrahim al-Asiri," a bomb maker based in the Arabian Peninsula.
If Khorasan is embedded with Al-Nusra, as some believe they are, then they probably want what Al-Nusra wants, which is to overthrow Assad's regime and establish a non-Islamic State caliphate.
Not even the meaning of Khorasan, the group's name, is known. Awad said the name does appear in some Islamic texts, but it's unclear if the group calls itself that, or if the U.S. intelligence community uses the name to help identify the cell.
Correction: An earlier version of this article mis-attributed a statement made by Mustafa Alani to both Mr. Alani and Daveed Gartenstein-Ross. Mr. Alani and Mr. Gartenstein-Ross did not speak together.