What Is Kids' Vaccination Program? White House Says Initiative to Be Running Soon
Assuming the COVID-19 vaccine is authorized for children between the ages of 5 and 11, the White House plans to roll out its kids' COVID vaccination program next week.
Jeff Zients, the White House coronavirus response coordinator, announced the distribution program for children as young as 5 years old would be "fully up and running" next week. Vaccinations could begin as early as this week pending authorization from the Centers for Disease Control and Prevention (CDC) and the Biden administration has already started sending 15 million doses to pediatricians' offices, pharmacies and other facilities nationwide.
Along with securing supplies to vaccinate children, the Biden administration's plan includes ensuring parents can take their child to a place they know and trust to get vaccinated. That includes more than 25,000 pediatric and primary care providers, as well as schools and community-based clinics.
Polls show that a large number of parents are still hesitant to get their child vaccinated against COVID-19. Their primary concerns are focused on the immediate and potential long-term side effects of the vaccine, according to a recent Kaiser Family Foundation survey. One of the top worries parents had was that the COVID-19 vaccine could cause their child to be infertile.
There's no evidence that the COVID-19 vaccine causes infertility in adults or children, according to the Centers for Disease Control and Prevention (CDC), and health experts have urged parents to get their kids inoculated.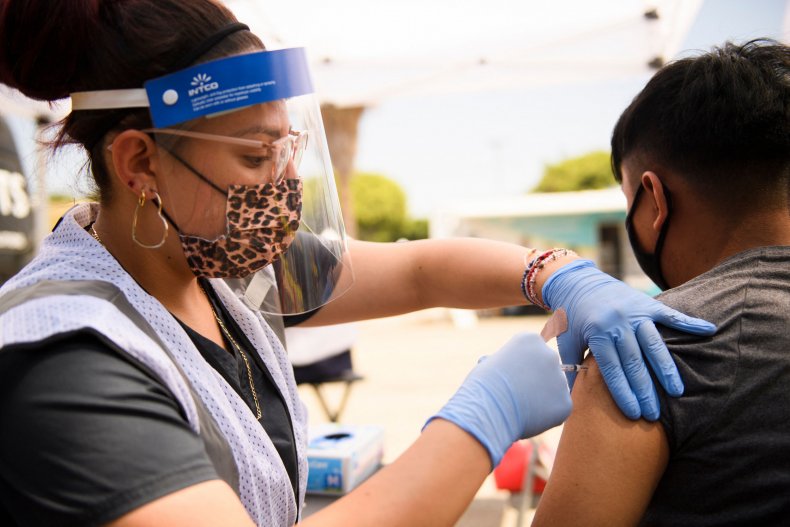 Only about two percent of total vaccinations in the United States involve people between the ages of 12 and 17, according to the CDC, and part of Biden's plan is to work to build public trust about the vaccine. The Department of Health and Human Services (HHS) is going to work with schools, faith leaders and community organizers to increase vaccine confidence, according to the White House, and enlist the help of pediatricians nationwide to use social media to reach parents directly.
"Starting the week of November 8, the kids vaccination program will be fully up and running," Zients said on Monday. "Parents will be able to schedule appointments at convenient sites they know and trust to get their kids vaccinated."
Along with the 15 million doses the White House has started sending out, Zients said millions of more doses will become available to parents each week.
The Food and Drug Administration approved Pfizer's Emergency Use Authorization for the COVID-19 vaccine for children between the ages of 5 and 11 on Friday. Although COVID-19 deaths in children are rare, they have happened, and Pfizer researchers told the FDA committee the vaccine is over 90 percent effective at blocking symptomatic COVID cases in young children.
About one-third of parents have no plans to get their child vaccinated, according to the KFF poll, but they may eventually not have much of a choice. California Governor Gavin Newsom announced the state would require the COVID-19 vaccine to attend public school once it received full approval for specific age groups from the Food and Drug Administration (FDA).