What is The Kiki Challenge? Why Police Are Warning Against The Dangerous Dance Craze
Authorities around the world are warning people not to attempt the "Kiki challenge"—also known as the "In My Feelings challenge"—after several people were injured doing the dance.
The viral sensation, which rose to prominence late last month, involves a person jumping out of a moving car and dancing to Drake's song "In My Feelings" beside their slow-moving vehicle as it cruises down the street.
The internet comedian Shiggy started the craze after he posted a video of himself enthusiastically doing the dance on a road to Instagram on June 30. Since then, thousands of people around the world have imitated his dance and posted their results to social media, including celebrities such as Will Smith and Ciara.
The dare is tricky because it requires the person to both dance in tune with the song while also keeping up with the speed of the car. The challenge is completed once the person manages to jump back into the car, without any injuries after finishing the dance successfully.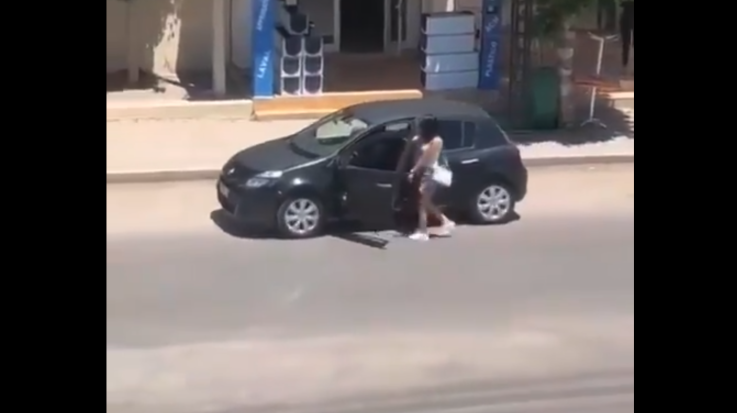 In some videos uploaded to social media, people can be seen crashing into poles, tumbling out of their vehicles, being hit by cars, and tripping on potholes while attempting the dare. In one video posted to Twitter, two men in motorbikes can be seen stealing a woman's handbag as she attempts the challenge. In another, a man is hit by a car while dancing on the road alongside his vehicle.
Police in America, Malaysia, Spain, India and the United Arab Emirates have spoken out about the dangers of the craze, while some authorities have even threatened criminal charges for those who attempt it.
Last Wednesday, the Mumbai Police took to Twitter to warn its citizens against trying the challenge. "Not just a risk for you but your act can put life of others at risk too. Desist from public nuisance or face the music ! #DanceYourWayToSafety #InMySafetyFeelingsChallenge," they wrote, alongside a video of someone dancing into a pole while attempting the challenge.
Egyptian authorities arrested a university student who performed the challenge while driving his car along a street in Cairo over the weekend, reported the Egypt Independent. The Interior ministry said the student risked exposing people to danger. "A video clip spread across social media showing a private car driver exiting his vehicle while it was moving in the street, leaving the steering wheel, closing the door and dancing beside it," they said.
Florida authorities have also warned drivers that those who attempt the challenge from a moving vehicle will be fined $1,000 and could face criminal charges, reported the Guardian.
Drake's song "In My Feelings" is from his latest album Scorpion. Within the song is the line "Kiki, do you love me?" which features in the viral dance.
What is The Kiki Challenge? Why Police Are Warning Against The Dangerous Dance Craze | U.S.