What to Know About the Future of Virtual Reality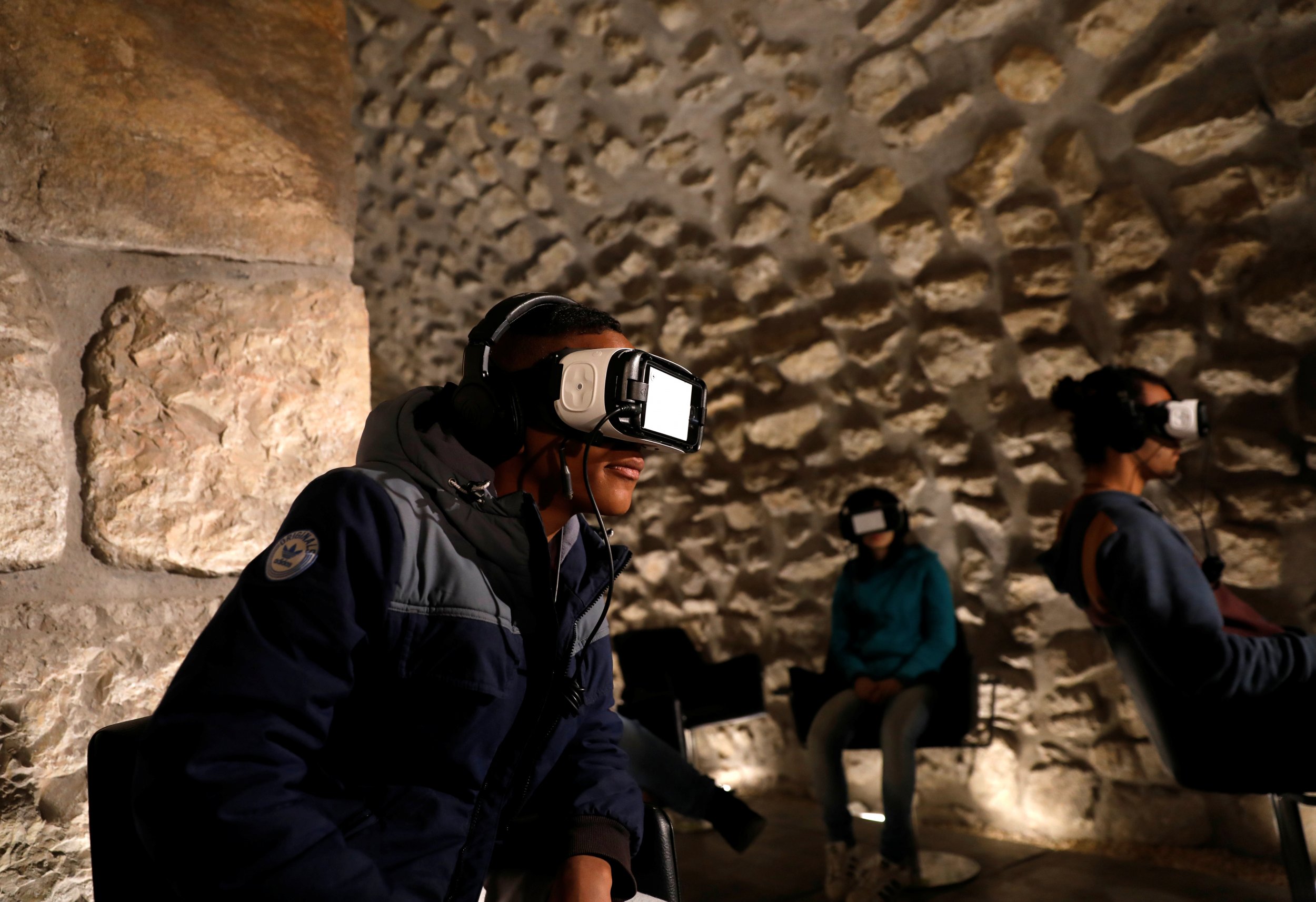 This article originally appeared on The Motley Fool.
Virtual reality (VR) and augmented reality (AR) technologies have gotten a lot of attention within the past few years. Sony's PlayStation VR headset is shining a spotlight on the viability of VR gaming, while Alphabet's Google Cardboard and new Daydream View headsets are pushing mobile VR into the mainstream. The unexpected success of Pokemon Go last year showed that smartphone users are ready and willing to adopt augmented reality. And Microsoft's development of its HoloLens goggles aims to prove that the virtual and augmented worlds will soon become a part of our reality.
Investors looking to benefit from these two intertwined markets should keep these five things in mind.
1. The future of VR could be our next computing platform
Much of the attention surrounding virtual reality right now has to do mainly with how it will be used for gaming, filmmaking, or other entertainment content. But Facebook CEO Mark Zuckerberg believes that VR could surpass all of these categories.
He said in a Bloomberg interview last year that VR is "a good candidate to be the next major computing platform." Zuckerberg thinks it'll take a while for us to get there (more on that later), but he's optimistic that VR could be a primary form of communication technology in the near future:
Photos are richer than text; video, much richer than photos. But that's not the end, right? I mean, it's like this indefinite continuum of getting closer and closer to being able to capture what a person's natural experience and thought is, and just being able to immediately capture that and design it however you want and share it with whomever you want.
2. It will take a while for VR to gain traction
VR is still in its very early stages, and it's likely that it will take many more years before it becomes mainstream—Zuckerberg has put the time frame at five to 10 years.
Adding to the slow pace is the fact that some hyped technologies, like Magic Leap's AR headset, have recently been found to be behind schedule. The Information reported at the end of last year that Magic Leap—which has raised $1.4 billion in funding in about three years—pivoted away from some of its earlier fiberoptic technologies and now trails the image quality of Microsoft's HoloLens.
And even the HoloLens, which currently costs $3,000 and is mainly for developers, has sold only thousands of units. Roger Walkden, Microsoft's HoloLens commercial lead, recently told The Inquirer:
We're not trying to sell hundreds of thousands or millions or anything, it's expensive, and it's not in huge numbers. So we're happy with the level of sales that we've got—I can't tell you anything about the numbers, but it's in thousands, not hundreds of thousands, and that's fine. That's all we need.
While Microsoft may be pleased with those numbers, it's still a clear indicator that VR and AR have a long way go before they become mainstream.
And then there's the recent news that Facebook's Oculus is shutting down 200 of its 500 demo sites within Best Buy stores, reportedly due to the lack of public interest. The future may be virtual, but we're getting there slowly.
3. It offers a new way of seeing our world
Jason Pontin, the editor of MIT's Technology Review, recently interviewed Jessica Brillhart, a filmmaker for virtual reality at Google, and talked with her about how VR is currently used and what it might become in the near future. When asked if people will eventually use VR to record home videos, Brillhart responded that we probably would but that it might not be a good thing:
Think of everything you forget about a birthday party when you're a kid. But now the rig would capture everything. You could watch someone you loved respond the way she used to, or eat cake a certain way. It is going to be interesting to see what happens when we aren't able to forget anything anymore.
The interview is a good reminder that VR is still in its early stages and it's still unclear how this platform will be used, and whether or not we'll like exactly how it turns out.
4. Virtual reality could eventually impact all of the senses
Right now, VR is limited to a user's visual and auditory senses, but in the future this will likely be enhanced. The general manager of Dell's gaming PC manufacturer Alienware, Frank Azor, said in an interview with Time last year, "Once you begin catering to the rest of the senses, like what we feel body-wise, temperature-wise, and smell, the reality factor of virtual reality [becomes] stronger and the virtual piece begins to fade."
Breaking the barrier between the virtual world and the physical world with high-end touch sensors could be the next step in virtual reality, and it won't be here for a while, but VR hardware and software makers are already thinking about how this technology can go from immersive to fully interactive.
5. The market potential for both AR and VR could be huge
The virtual reality market was worth about $1.9 billion in 2016, but that's expected to climb to $22.4 billion by 2020. Those numbers include both software and hardware sales. And when you factor in AR sales, the market skyrockets even higher. The combined AR and VR market will be worth $121 billion by 2021, according to Digi-Capital.
In that same year, IDC estimates more than 99 million AR and VR headsets will be shipped, up from just 10 million last year, which represents a 58 percent compound annual growth rate between 2016 and 2021.
The good news for investors is that companies are just getting started with AR and VR, which means the opportunities to benefit haven't passed. There are still plenty of unknowns, but as more companies rally around these new technologies and make the necessary investments to get them off of the ground, we're likely to see the future of AR and VR develop substantially over the next few years.