What to Know About 'The Masked Singer' Clues From Wednesday: Turtle, White Tiger and More
The Masked Singer has already sparked some in-depth fan theories, and it's only Episode 2. Each week, a handful of costumed celebrities take the stage to sing covers of famous songs. Viewers then head to Twitter to discuss which stars could be debuting their singing talents on the Fox show. Some theories are strong, and can't be done without the all-important weekly clue packages.
Before each masked celebrity sings, a video of clues is shown for that singer. These clues often play into the online observations that result in guesses that go viral. Here are all of the clues from Monday night's episode and what the internet is already saying about each masked singer.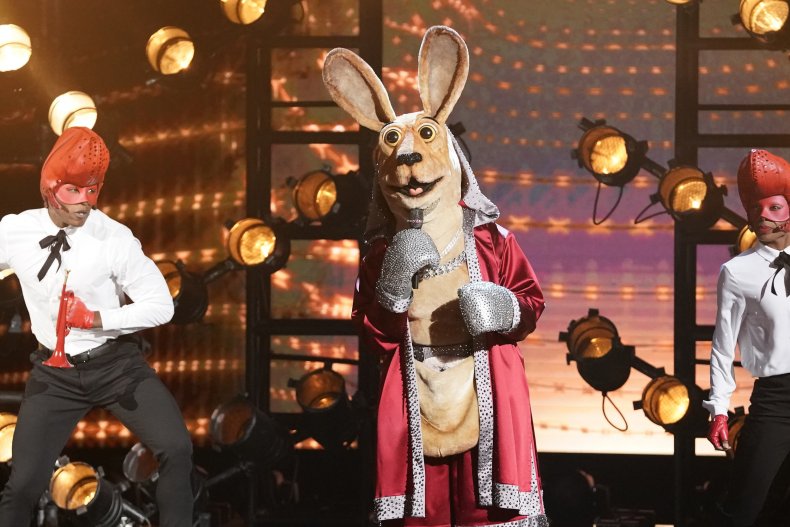 Llama
This celebrity's clue package centers on comedy. The performer wants to keep the "laughs rolling in," while they play the accordion. Llama also spent some time "spinning their wheels" at the start of their career. The phrase "think on my feet" seems to have stuck out for the judges.
Llama also claims they'll be the "greatest of all time."
Twitter users haven't come up with too many guesses on Llama's identity, but some have named Danny Bonaduce and Jack Black as possible celebrities.
Miss Monster
Miss Monster, who is seemingly wearing a spin-off costume from Season 1 winner T-Pain, took the stage Wednesday night singing "Fancy" by Bobbie Gentry.
The character has been gendered with she/her pronouns, which imply that a female celebrity is under the mask. Miss Monster gave away a few clues in her introduction. First, the celebrity said she can "focus on being an artist." A Titanic reference was revealed. "Draw me like one of your French monsters," said T-Pain's original costume.
The celebrity has been told she "can't do it all." Judges picked up on a queen chess piece in the video. Jenny McCarthy guessed the celebrity may have sung for the queen.
Some on the internet have already guessed Chaka Khan as the celebrity under the mask.
White Tiger
This super tall celebrity noted they're honing a "new craft" on the show, which seems to imply they're not a singer or natural-born performer. A photo of a cow skiing was shown, and the phrase "work hard, play harder" was mentioned to clarify White Tiger's work ethic.
The celebrity then claimed to be "no stranger to celebrating" and to "love a good block party." They also said that "dancing heals my body after taking a beating." The video ended with White Tiger tearing up a piñata horse.
Many Twitter users are convinced White Tiger is Rob Gronkowski, the former New England Patriots star tight end.
Kangaroo
Kangaroo's clues begin with the admission that this celebrity wants to be a role model. They reminded viewers that it often feels like "everybody is against" them after Sunday night's clue package explained Kangaroo stepped into the limelight for "all the wrong reasons.
A bottle of red nail polish was also shown, alongside other pieces of makeup. The number 23 was shown on basketball player jerseys, along with the phrase "dee jay."
Some viewers think Kangaroo is Jordyn Woods, who was pushed into the spotlight after some drama with the Kardashian family.
Turtle
This clue package starts with the claim that people "have always expected [him] to act a certain way." Turtle then revealed they'd like to be rebellious. The character then wrote, "Don't rave ever at my school" all over a classroom chalkboard.
The celebrity also said if he wants "to sing a love song" he will.
Twitter conversations have guessed at Jesse McCartney as Turtle. Many claim there's no denying his voice from his rendition in the first episode of "Kiss From a Rose."