What to Know Before Filing Your Taxes About the Next Round of Stimulus Checks
With Congress poised to pass President Joe Biden's $1.9 trillion coronavirus relief package, a third round of direct cash payments could be sent to eligible Americans as soon as this month.
The payments would amount to $1,400 for a single person or $2,800 for a married couple filing jointly, based on legislation the House of Representatives recently passed and sent to the Senate.
While a final vote has yet to be scheduled on the bill, Senate Majority Leader Chuck Schumer (D-N.Y.) is confident it will be sent to Biden's desk before unemployment benefits expire on March 14. Such a scenario would give the Treasury Department ample time to start sending payments out by the end of March.
But that means the plan would be passed right in the middle of tax season. Due to eligibility being determined off an individual's returns, experts have advised filing your 2020 taxes as soon as possible.
"It would be advantageous to file for 2020 sooner rather than later," Andrew Stettner, a senior fellow at The Century Foundation, told Newsweek.
Stettner explained, "There are many individuals out there who had less income in 2020 than 2019. So if you were to wait or not file your taxes until the deadline, you're likely to get your stimulus check off your 2019 taxes. It would be advantageous for people who had a drop in income to file their taxes for 2020 in an expeditious fashion to make sure they get the maximum stimulus check."
The Internal Revenue Service (IRS) started accepting tax returns on February 12 and will close the filing window on April 15.
If a taxpayer doesn't file their 2020 tax returns before Congress passes the relief bill, their payment may not reflect income losses brought on by the pandemic, or a new child. In that case, the taxpayer may not receive as much money as they are entitled to.
If someone experienced the opposite case and made more money in 2020 than the years prior, it "may actually behoove them to hold off because if they use a 2019 return they'll actually get a higher payment," Garrett Watson, a senior policy analyst at the Tax Foundation, told Newsweek.
Another thing to remember when filing your 2020 tax return is that there is an opportunity to claim an additional stimulus amount that you may otherwise have been eligible for in the two stimulus payments sent out in March and December of last year. This Recovery Rebate Credit would be added to any refund or reduce the tax you owe on your 2020 return.
"If you did have an income difference in 2020 versus the amount used in 2019 or 2018, or if you had a difference in dependents, there is a worksheet and instructions to help calculate the additional credit you may claim," Watson said.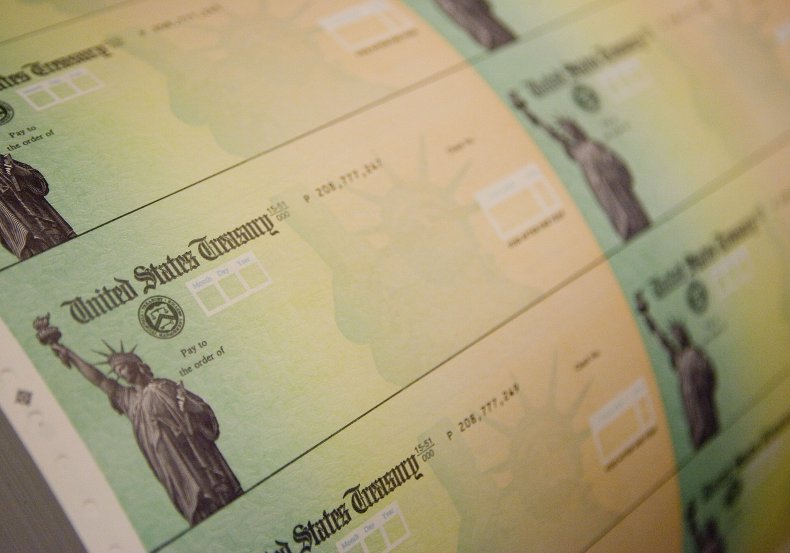 Eligibility for the $1,400 stimulus payment would be similar to the standards for the first two checks.
To receive the full amount, an individual has to have earned less than $75,000 last year and a married couple filing jointly will have to have earned less than $150,000. Payments will be phased out as the income goes higher, with those earning over $100,000 per year and couples earning over $200,000 not eligible to receive a check.
But there are some differences between direct cash payments under Biden's American Rescue Plan and the previous stimulus packages.
For the first time, 17-year-olds and adult dependents would be eligible for a stimulus check as part of Biden's proposal. Payments for dependents would also increase from the $500 in the CARES Act to $1,400.
Another big difference is that Biden's relief package also seeks to include all mixed-status families in stimulus check payouts. If passed by Congress, families with non-citizen parents but U.S. citizen children would be eligible for a check.
The Senate may consider lowering the income eligibility thresholds for the $1,400 stimulus check—an option Biden is open to, according to White House press secretary Jen Psaki.
Psaki told Fox News Sunday that Biden is willing to lower the maximum income for stimulus check eligibility to "ensure they hit the Americans who need that help the most" but Biden is unwilling to lower the size of the checks from $1,400.