What Is Kratom? FDA Cracks Down on Deadly Plant Touted for Opioid Withdrawal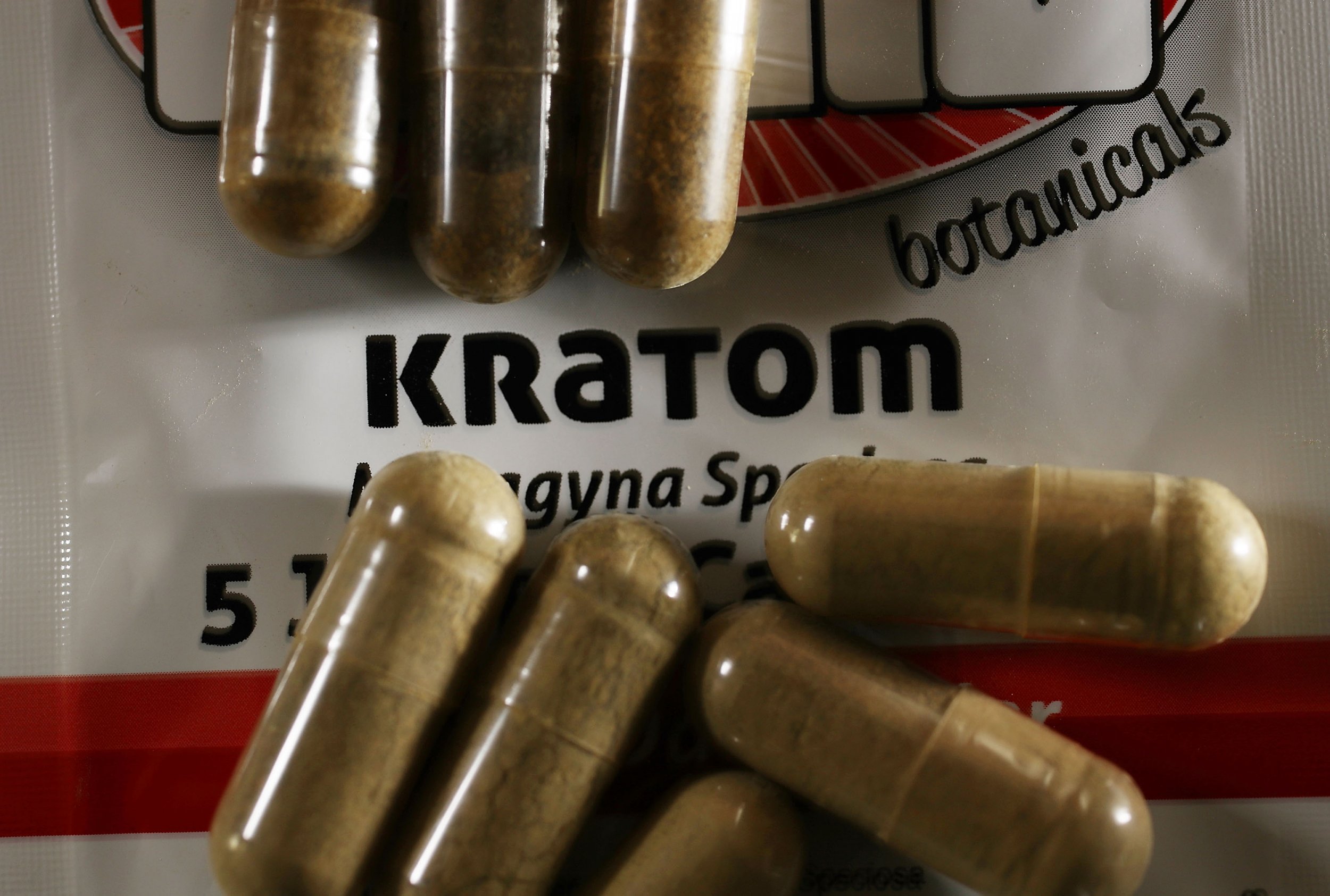 Leaves from the kratom tree, which grows in Southeast Asia and is distantly related to coffee plants, have been touted as a potential treatment for opioid withdrawal, among other conditions. However, drugs made from these leaves carry "deadly risks," Food and Drug Administration (FDA) Commissioner Scott Gottlieb warned in a statement on Tuesday afternoon.
Kratom has a particular compound, called mitragynine, which binds to the same receptors as opioids like heroin, Chemical & Engineering News reported. Adherents believe it has therapeutic potential, particularly because the drug works on those same receptors.
According to Bloomberg Businessweek, the American Kratom Association—yes, it exists—has lobbied to have kratom recognized as "a safe alternative to legal and illegal opioids." (A representative from the association could not be reached on Tuesday.) STAT reporter Eric Boodman even found a kratom vending machine in a sub shop in Arizona.
The Drug Enforcement Administration (DEA) nearly made it a Schedule 1 drug in 2016, which would have put it in the same category as heroin, marijuana and LSD, but ultimately scrapped the plan.
However, the FDA is not convinced that kratom belongs in unregulated hands. "The FDA knows people are using kratom to treat conditions like pain, anxiety and depression, which are serious medical conditions that require proper diagnosis and oversight from a licensed health care provider," Gottlieb stated in a press release. "We also know that this substance is being actively marketed and distributed for these purposes. Importantly, evidence shows that kratom has similar effects to narcotics like opioids, and carries similar risks of abuse, addiction and in some cases, death." Some studies back up this claim; a paper published in January 2016 suggested that kratom might be addictive itself, based on experiments done with mice and rats.)
Specifically, Gottlieb noted, poison control centers received ten times more calls about kratom in 2015 than they did in 2010. Thirty-six people died after taking products that had kratom in them. Some products have dangerous substances other than kratom in them, including opioids. "The use of kratom is also associated with serious side effects like seizures, liver damage and withdrawal symptoms," Gottlieb noted.
"Given all these considerations, we must ask ourselves whether the use of kratom—for recreation, pain or other reasons—could expand the opioid epidemic. Alternatively, if proponents are right and kratom can be used to help treat opioid addiction, patients deserve to have clear, reliable evidence of these benefits," he said.