What Is Kwanzaa and When Does It Start?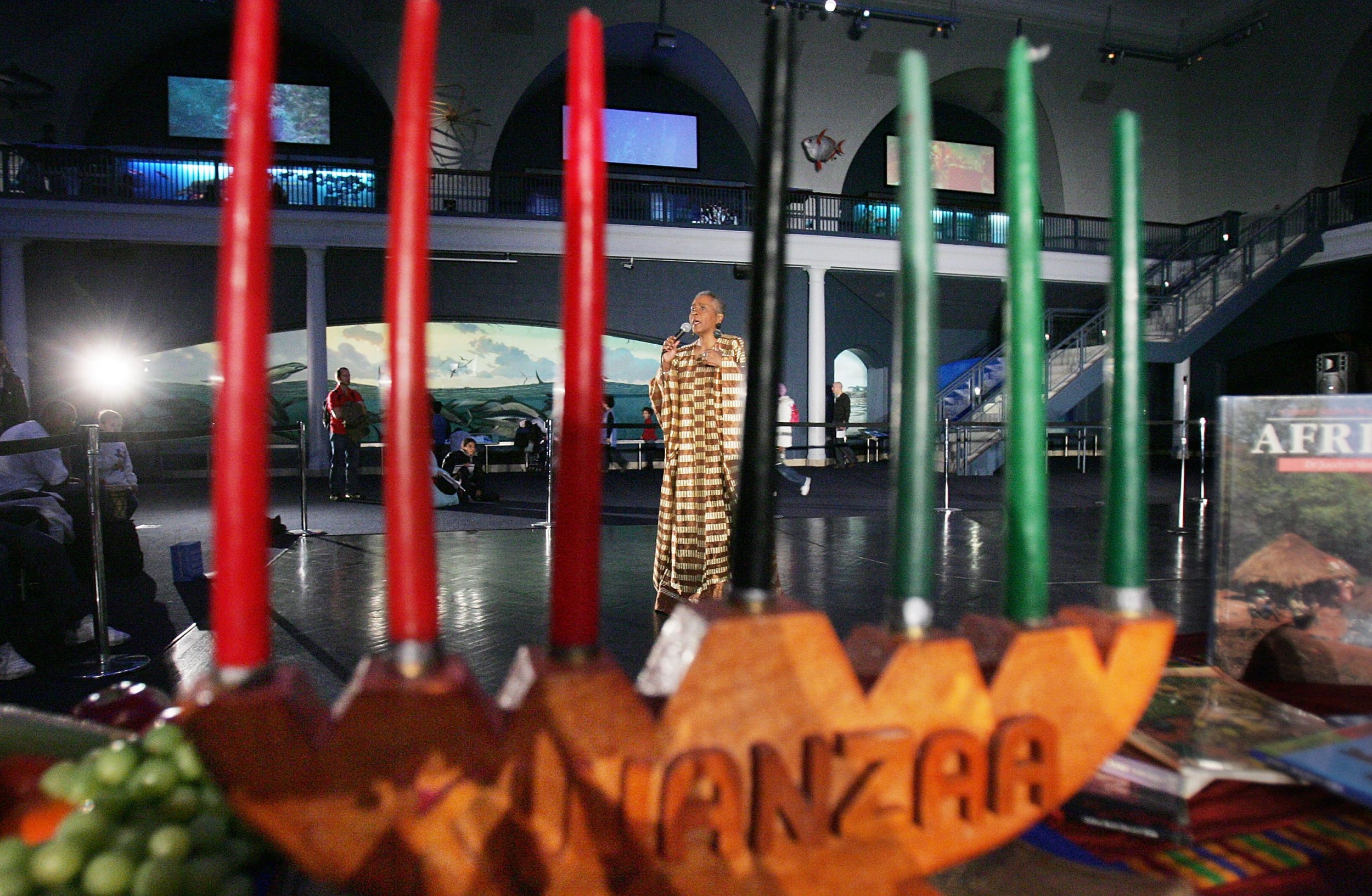 Kwanzaa, a weeklong cultural celebration honoring African American culture and African heritage, begins on December 26 and ends January 1. The holiday occurs over the same seven days each year.
Kwanzaa was created in 1966 by Maulana Karenga, a professor of Africana studies at California State University in Long Beach and a prominent member of the black power movement who co-founded the black nationalist group US Organization. The holiday, which Kalenga created as a pan-African celebration, was first celebrated in December of 1966. Pan-Africanism is an international movement with the goal of forging stronger bonds between people of African descent all over the world.
In 2013, Karenga summed up the meaning of the holiday at an event in Rochester, New York, saying "the celebration of Kwanzaa is about embracing ethical principles and values ... so the goodness of the world can be shared and enjoyed by us and everyone."
The holiday is not widely celebrated, according to a 2012 Public Policy Polling poll, which found that just four percent of Americans primarily celebrate Kwanzaa. That number is just one percent more than the three percent who answered that the holiday they primarily celebrate is Festivus, a holiday invented by George Costanza from the television show Seinfeld.
Kwanzaa is based on year-end harvest festivals that occurred in Africa for thousands of years and the name "Kwanzaa" is derived from the Swahili phrase "matunda ya kwanza," which translates to "first fruits of the harvest." Kwanzaa lasts for seven days to honor the seven principles Karenga chose to celebrate. Translated from Swahili into English, the seven principles are: unity, self-determination, collective work and responsibility, cooperative economics, purpose, creativity and faith.
The traditional Kwanzaa greeting is "Habari Gani," a Swahili phrase which translates in English to "what is the news?" In English, the proper greeting is "joyous Kwanzaa." Those participating in the celebration of the holiday often begin the celebration a day or two early by decorating their house with fruits, Kwanzaa flags, and a kinara, the candle holder with seven available slots. At the end of each day, celebrants light a candle. On the first night, the black candle in the center is lit, and on each of the subsequent nights, an additional candle is lit.
The penultimate day of Kwanzaa, New Year's Eve, is celebrated with the Kwanzaa karamu, or feast. The table and room are meant to be decorated in the Kwanzaa colors of red, green and black. During the meal, drinks are shared from a communal cup. Then, on the final day of the holiday, New Year's Day, gifts are exchanged between parents and children, or all who wish to participate.
Joyous Kwanzaa!