What Is La Crosse Encephalitis? Mosquito Bite Nearly Kills 6-Year-Old
A North Carolina mother is warning other parents about the dangers of mosquitos after her son contracted the rare disease, La Crosse encephalitis (LACV), from a mosquito bite.
La Crosse encephalitis is a virus that is contracted through bites from infected mosquitos and can cause the person who was bitten to develop the severe neuroinvasive disease, which affects the nervous system, according to the Center for Disease Control and Prevention (CDC).
Noah Surrett's mother, LoriAnne, posted on Facebook that her 6-year-old son was diagnosed with La Crosse encephalitis after being bitten by a mosquito. Her son was in the intensive care unit of an Asheville, North Carolina, hospital and LoriAnne described him as being "like a zombie."
The ordeal began when Noah experienced severe headaches before going to stay with his grandma. The next morning, his grandma called 911 when he simply wasn't acting right. His lips turned blue and he began having seizures while the EMTs were checking on him.
"He sleeps 99 percent of the time and is only responsive a few times a day mainly when the pain meds are wearing off and he's uncomfortable," LoriAnne wrote. "They said that once he turns a corner and his body starts fighting it that he will progress rather fast. It's just getting to that point."
After a week in the hospital, Noah was allowed to return home and LoriAnne said on Today that there were times that she wasn't sure if he would make it out of the hospital alive.
"Then all of a sudden, at 3:00 that day, he just sat up in bed and started talking to me," she explained. "It was just mind-blowing how much — just in a matter of minutes it's like he'd come to life."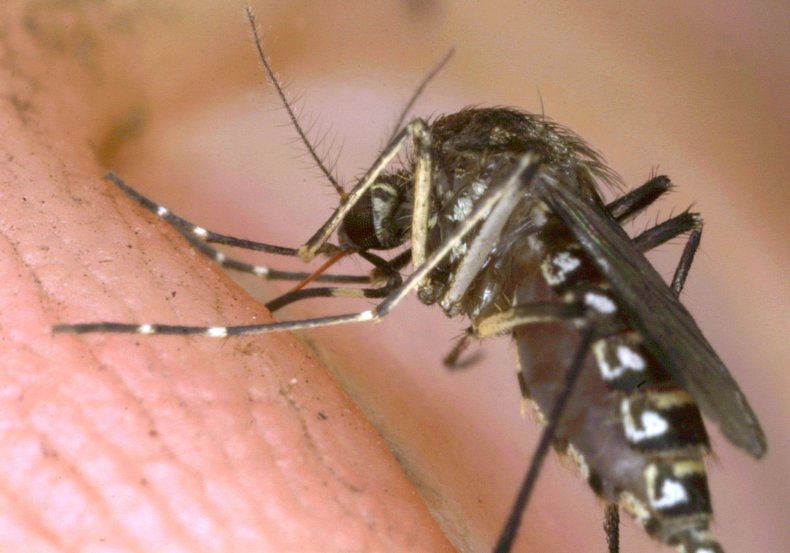 Some people who become infected with LACV show no symptoms at all while others experience fever, headache, nausea, vomiting and tiredness, according to the CDC. "Encephalitis" means inflammation of the brain and can cause seizures, coma and paralysis. While anyone is susceptible to developing the disease, severe cases are often found in children who are under the age of 16.
The incubation period for LACV ranges from five to 15 days and though seizures are a serious side effect, the CDC explained that less than 1 percent of cases are fatal, and most patients recover fully. Treatment for LACV is done on a case by case basis dependent on the symptoms the person is experiencing, according to the CDC.
Many cases of LACV that have been reported are from the upper Midwestern states, though there has been an increase in reported cases in the mid-Atlantic and southeastern states. On average, 70 cases are reported each year in the United States.
To prevent the contraction of LACV, the CDC encouraged people who are going to be outside to wear insect repellent, long sleeves, pants and socks.
LoriAnne concluded her message on Facebook with a plea to other parents to use bug spray and check for bites. While it's not 100 percent preventable, as someone who has experienced the disease herself, she said, "do what you can to try" to prevent your child from going through the same thing.