Is Letitia Wright an Anti-Vaxxer? What 'Black Panther' Star Said About Vaccines
Twitter this Friday morning is alight with tweets about actress Letitia Wright who has tweeted her views on vaccines in a move that has seen the Black Panther star branded an "anti-vaxxer."
The 27-year-old Guyanese-British star is facing criticism for posting an anti-vaccination video on her Twitter account.
Best known for playing T'Challa's sister Shuri in Black Panther and other Marvel films, Wright is also noted for her Emmy-winning role in the "Black Museum" episode of Black Mirror.
Most recently, Wright has starred in the historical drama film, Mangrove, directed by Steve McQueen which follows the 1971 trial of the Mangrove Nine in London for the BBC's Small Axe series.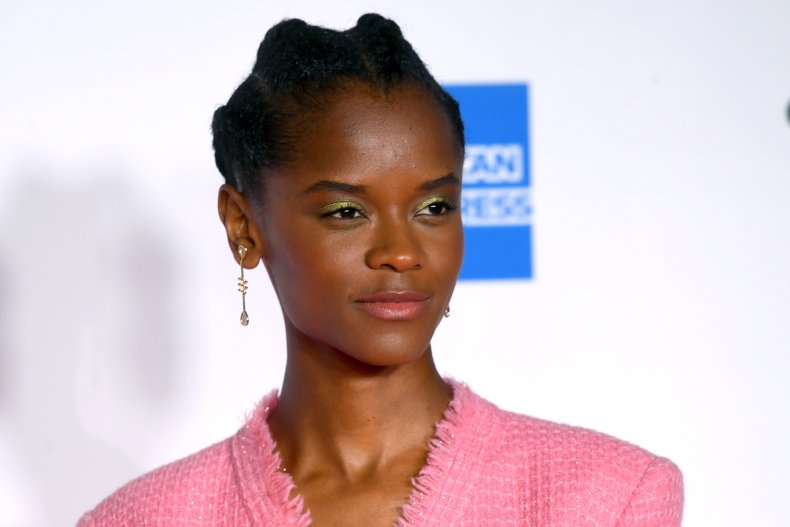 However, Wright's blossoming career is not being celebrated today as she faces backlash for tweeting about vaccines.
But what did she say exactly? Well, it's more what was said in the video she shared.
Wright posted a video from Invazion Media Network questioning the value of vaccinations. She accompanied the tweet with the hands in prayer emoji which is mostly used to signify praise.
The video, hosted by minister Tomi Arayomi, is an hour-long episode from a YouTube series called "On the Table" in which a panel discuss the topic of vaccination.
At one point, presenter Tomi Arayomi says: "I don't understand vaccines medically, but I've always been a little bit of a skeptic of them."
Amid criticism from Twitter users, Wright has responded to a number of tweets defending her posting of the video.
"If you don't conform to popular opinions. but ask questions and think for yourself....you get canceled," she tweeted shortly after.
One response reads: "'Popular opinions,' you mean scientific evidence?"
One person tweeted to say that Wright would be "made an example of" for expressing anti-vax views to which she replied: "make an example out of me for asking if something is right for my body before taking it. interesting world we live in."
She also replied: "please note I never said anything. I simply posted a video and I think his point of asking about it before is valid."
One person asked: "Letitia Wright I hate it had to be you sis WHY," to which Wright replied: "just interested to know what's in it. Guess I'm wrong for asking that."
In another exchange, a Twitter user suggested that Wright should have asked if the vaccine was safe rather than just simply share the video to which she replied: "Understood. Guess it's the longer version of what you suggested."
Author Roxane Gay replied to Wright's claims that she is being canceled for her views to say: "Thinking for yourself doesn't mean you're right. And you aren't canceled. But damn. Promoting anti-vaccine propaganda and shrouding it in intellectual curiosity is asinine. And dangerous."