What is the Link Between Donald Trump and 'Suicide Squad'?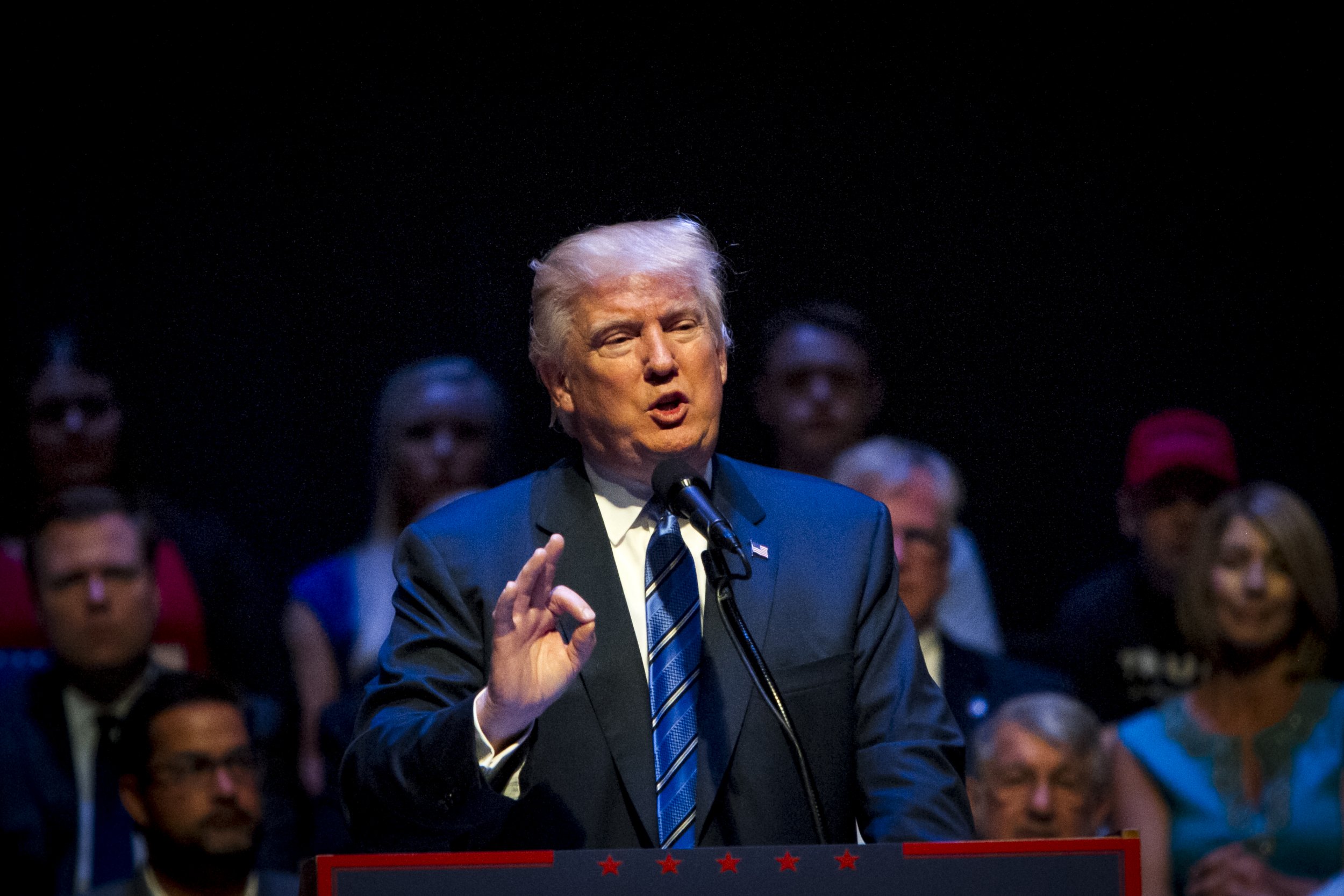 Movie fans going to see Warner Bros.' latest comic book caper Suicide Squad this weekend may not immediately put Harley Quinn, the unstable villain-turned-heroine played by Margot Robbie, in the same sentence as Donald Trump—but they have more in common than you think. (And not just a penchant for verbal diarrhea.)
One of the film's key executive producers, Steven Mnuchin, also happens to be Trump's chief fundraiser in his presidential campaign, reports TheWrap.
Mnuchin financed Suicide Squad, along with filmmaker Brett Ratner and billionaire James Packer (who is Mariah Carey's fiancé), through their motion picture financing company RatPac-Dune Entertainment. He is also credited as a producer on other Hollywood blockbusters such as Batman v Superman: Dawn of Justice, Mad Max: Fury Road and The Lego Movie.
Mnuchin, a former banker at Goldman Sachs, was hired by Trump as his national finance chairman in May. It's an interesting appointment given that much of Hollywood is notoriously liberal: newly minted Oscar-winner Leonardo DiCaprio, for example, is hosting a $33,400-a-plate fundraising dinner in honor of Trump's rival for the presidency, Hillary Clinton.
"You'd be surprised how many secret Republicans there are in Hollywood," Mnuchin reportedly told Showbiz411 of his job with Trump at the Suicide Squad world premiere Monday.
With Mnuchin's experience producing superhero films, perhaps he could give the presidential campaign the big screen treatment. Trump v Clinton: Dawn of Justice, anyone?