What is Listeria? Panera Bread Recalls Cream Cheese Over Fears Of Food Poisoning
Panera Bread preemptively recalled some cream cheese products following one positive test of listeria—though there have been no reported illnesses in people so far. One sample of a variety of two-ounce cream cheese from a single production day was positive for the bacteria Listeria monocytogenes. Further tests on cream cheese samples have all tested negative for the bacteria.
"The safety of our guests and associates is paramount, therefore we are recalling all cream cheese products sold in the US with an active shelf life," Blaine Hurst, president and chief executive officer of Panera, said in a statement on Sunday.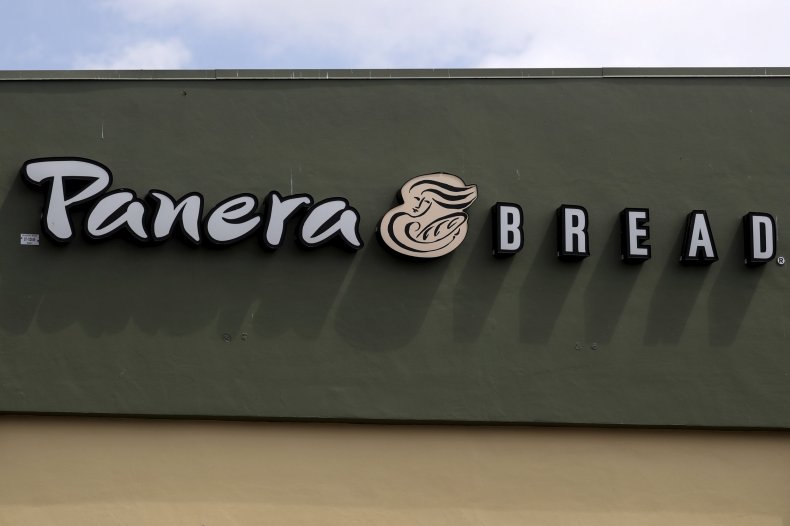 The voluntary recall includes all varieties of unexpired two-ounce and eight-ounce cream cheese with an expiration date on or before April 2, 2018, sold in the U.S. However, Canada's Panera Bread locations are not affected by the recall.
"We have likewise ceased all manufacturing in the associated cream cheese facility," Hurst said. "Only one variety of [two-ounce] cream cheese from a single day yielded the positive result. Our intent is to go above and beyond for our guests. You should expect nothing less from Panera." The illness has not been reported by anybody who has eaten the cream cheese products.
What Is Listeria?
The bacteria Listeria monocytogenes causes an infection known as listeriosis, or listeria, which is the third leading cause of death from food poisoning.
Around 1,600 people in the U.S. are infected with the bacteria each year and around 260 die from the infection, according to the Centers for Disease Control and Prevention.
Pregnant women, newborns, adults over 65 years and people with weakened immune systems are the most vulnerable to infection. Symptoms include fever and diarrhea, though if the infection spreads beyond the gut, people may experience headache, stiff neck, confusion, loss of balance, convulsions, fever and muscle aches. Pregnant women with listeria that spreads to other parts of the body may experience fever and flu-like symptoms, including fatigue and muscle aches. The infection can also result in miscarriage, stillbirth, premature delivery or life-threatening infection of the newborn.
The U.S. Food and Drug Administration recommends that people reduce the risk of illness from listeria by keeping their food refrigerated at the correct temperature, between 0 and 40 degrees Fahrenheit, eat ready-to-eat foods by the 'use-by' date, and keep your refrigerator clean.