What To Look For in the Cosby Sex Assault Trial
As the trial of Bill Cosby gets underway this week, the prosecution faces a formidable task.
Proving guilt beyond a reasonable doubt where the charge is sexual assault is notoriously difficult in cases like this, where the accused and the accuser know one another and where there is no serious physical injury or weapon involved.
This type of sexual assault occurs far more frequently than the stranger-in-the-alley attack that our criminal justice system deals with reasonably well. It is our legal response to the non-stranger sexual assault that remains woefully inadequate.
The problem is that non-stranger cases typically devolve into "he said, she said" contests that pit the word of an alleged victim—usually a woman—against the denials of a man. Absent corroborating evidence of a complainant's account, it is exceedingly unlikely that an accusation will ever be heard by a jury, much less result in a conviction.
Because police officers tend to default to skepticism when women report sexual violence—a phenomenon that I call "credibility discounting"—efforts to gather corroboration are often cut short before an investigation is complete. This results in a troubling short-circuiting of the criminal process that I have detailed in a recent paper.
The Cosby case was once a classic case of "he said, she said." When Andrea Constand, the alleged victim, first reported her assault in early 2005, the local district attorney decided not to proceed. According to later reports, while he believed that Constand was being truthful, there was, in his view, not enough evidence to convince a jury of guilt.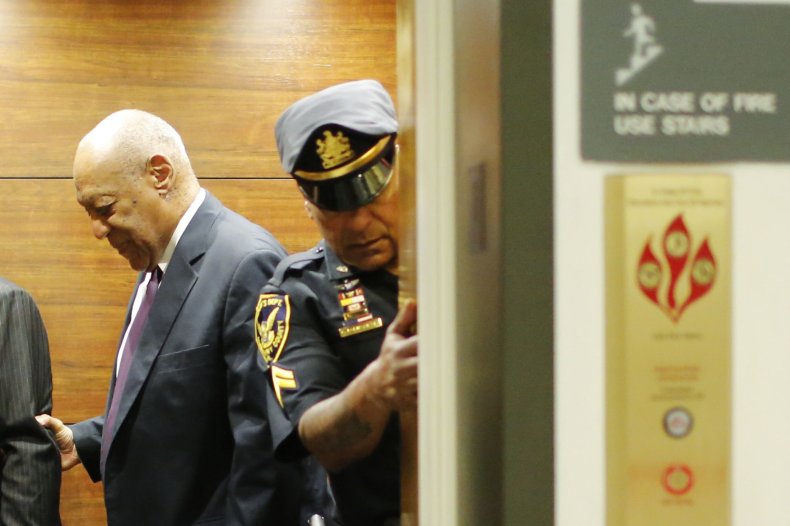 "I remember thinking that [Cosby] probably did do something inappropriate," said the district attorney. "But thinking that and being able to prove it are two different things."
RELATED: Bill Cosby Suggests Racism Is Behind Sexual Assault Charges
Fast-forwarding to the trial that opened Monday, Constand's accusation has now been corroborated by several key pieces of evidence.
First, by Cosby's own admission, he engaged in sexual contact with Constand on the night in question after giving her three Benadryl pills. Although Cosby has consistently insisted that the sex acts were consensual, his expressed understanding of "consent" actually supports Constand's account in important ways.
As Cosby explained, "I don't hear her say anything. And I don't feel her say anything. And so I continue and I go into the area that is somewhere between permission and rejection. I am not stopped."
The prosecution can be expected to argue that Cosby's description of his conduct—quite apart from the fact that he labels it "consensual"—dovetails neatly with Constand's version of events.
Shortly after consuming the pills and alcohol, her legs became "rubbery" and "like jelly"; her vision became "blurry;" she felt "nauseous" and began drifting "in and out." While "frozen" and "paralyzed," unable to move or speak, Cosby digitally penetrated her vagina and fondled her breasts.
Apart from Cosby's statements about the incident on trial, the jury will learn that he has admitted to using Quaaludes in the past to accomplish sex with women (sex that he also describes as consensual). This suggests a pattern of predatory sexual behavior that was amplified by the trial testimony of a woman named Kelly Johnson, whose account may prove pivotal in the case.
Yesterday, Johnson—one of the many women who in recent years has come forward to accuse Cosby of a similar crime—described an incident that has a good deal in common with Constand's alleged assault. According to Johnson, Cosby gave her drugs and then proceeded to sexually assault her.
In short, Constand's allegations have effectively been removed from the realm of the "he said, she said" contest to something that more closely resembles a "he said, they said" scenario. What's more, depending on how the jury evaluates Cosby's own statements, this may even be a case where—nomenclature aside—all parties seem to have converged on a set of shared facts.
All of this corroborative evidence raises the prospect that the jury's determination may hinge less on a credibility determination and more on how it resolves a question lurking just beneath the surface: what counts as consent?
The definition of consent has become an increasingly urgent matter in recent years, both on and off college campuses. And while affirmative consent standards have proliferated in university disciplinary codes, there remains considerable disagreement about the legal meaning of passivity.
Here, since Cosby dispensed the drugs that (unbeknownst to Constand) would soon result in her paralysis, an absence of consent seems glaring. Even so, cases involving passive victims can prove vexing for juries.
Notwithstanding the defendant's fame, the Cosby prosecution is in many respects a rather ordinary non-stranger sexual assault case. As the trial proceeds, we should watch for what it tell us—not only about surmounting the "he said, she said" challenge, but also about the barriers to justice that, in so many of these cases, persist.
Deborah Tuerkheimer is Professor of Law at Northwestern Pritzker School of Law.