What to Look for in the Election Night Results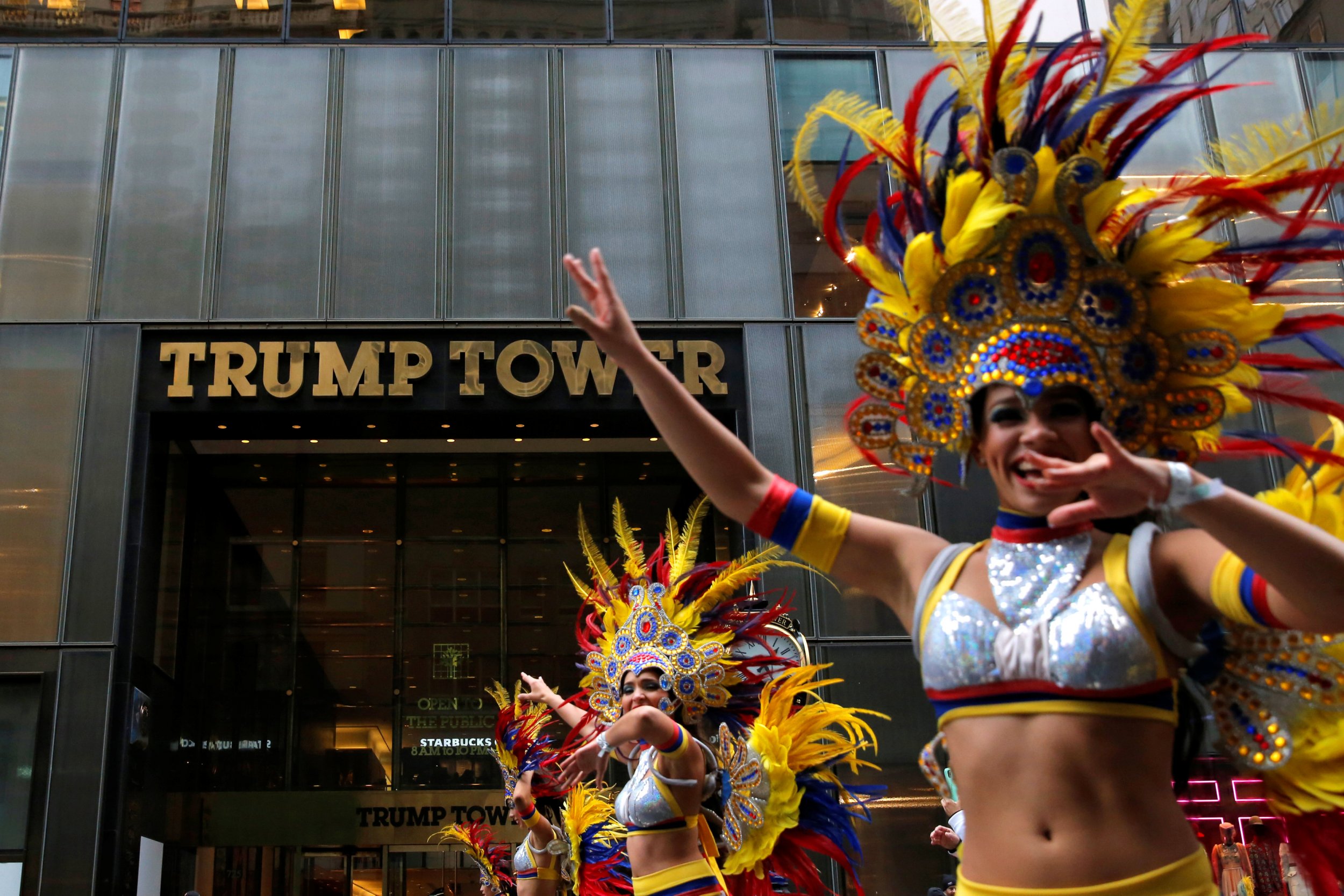 This article first appeared on the American Enterprise Institute site.
What key voting trends and groups should you watch on election night to provide clues about which way the political winds are blowing? Here are some of the ones we will be watching:
Partisans: One of the most important indicators of election outcomes is the strength of support from one's own party. Although polls earlier this fall showed weaker than usual GOP support for Donald Trump, recent polling indicates most Republicans say they will vote for their party's candidate.
Hillary Clinton had 83 percent support among Democrats in the latest CBS News/New York Times poll; Trump's support was 81 percent among Republicans. Most partisans vote a straight ticket, but we could see higher split-ticket numbers in this election than we have in recent ones.
Whites: Trump needs to exceed Mitt Romney's margin among them, given the increasing minority share of the electorate. In 2012, whites voted 59 to 39 percent for Romney and were 72 percent of the electorate.
African-Americans and Hispanics: Solid turnout among these groups is crucial for Clinton and for Democratic challengers in Senate contests, but exit polls aren't the best indicator of their voting strength. For this, we will first look at key counties.
These two groups are a key part of the Democrats' "Rising American Electorate." Blacks are a slow-growing group nationally, but they voted at a higher rate than whites in 2012. Polls are providing conflicting evidence, but Clinton doesn't appear to be generating as much enthusiasm among them as Barack Obama did in 2008 and 2012.
There have been reports of substantially increased Hispanic registration in some key states such as Nevada and also greater enthusiasm for her candidacy than we saw several months ago. Hispanics still have what Brookings Institution demographer Bill Frey calls a "translation problem," as their electoral clout doesn't yet match their demographic clout.
Millennials are unreliable voters. They are another key part of the Democrats' electoral strategy going forward. The Democratic-leaning group hasn't been enthusiastic about Clinton, in comparison with their strong support for Bernie Sanders during the Democratic primaries.
In the new CBS News/New York Times poll, just 31 percent of 18- to 34-year-olds were "very enthusiastic" about voting; 54 percent of those age 35 and over were. Minority millennials will lean heavily Democratic if they turn out. In 2012, white millennials voted for Romney. White millennial women voted for him narrowly.
Women: The gender gap will be with us once again, as it has been in every presidential election since 1980. It will be large this year. Women will likely be a slightly larger share of the electorate than they have been in the past, and some speculate 9 million more of them will vote than men.
In the latest CBS News/New York Times poll, they liked Clinton by a margin of 50 to 36 percent; men liked Trump by 49 to 38 percent. In the new ABC News/Washington Post poll, she has an 11-point lead among women; he has an 11-point lead among men.
This year, we are paying close attention to white women. In every presidential election since 1972 except three, a majority have voted Republican. In 1992 and 2000, they were split, and in 1996 they voted for Bill Clinton. In most polls this fall, Clinton has led among them. In the new CBS/New York Times poll, they split their votes.
We are also closely watching white women with and without a college education, Clinton has had a strong lead for quite some time among white women with a college degree, while Trump leads among white women without a college degree.
The marriage gap has traditionally been larger than the gender gap. Single women, who lean heavily Democratic, are another core Democratic group. Many are young. Will they turn out for Clinton?
White Catholics have an almost perfect track record of voting for the winner. In the latest ABC News/Washington Post poll, Trump has a solid lead among them.
White working class: Clinton appears to be losing the white working class by a larger margin than any recent Democrat. This could weaken her in swing states, including Ohio and Pennsylvania, with large populations of these voters. It could also reduce her margin in the historically blue state of Michigan, where declining industries have hurt this group in particular.
Ballot initiatives: There are no gay marriage initiatives or referendums on the ballot. Legalization of recreational or medical marijuana appears on the ballot in nine states, a record number of states to vote on the issue in an election. Minimum wage is on the ballot in five states, of which only one (South Dakota) is proposing to lower it, though only for minors under 18.
Other notable measures include a proposal in Colorado to create the nation's first single-payer health care system and a proposal in California to create the nation's first statewide ban on plastic shopping bags.
Shy Tory vote: During the primaries, Trump polled at the level of support he generally received on voting day. Still, some speculate that he could perform much better on Election Day, bolstered by a group of supporters the polls aren't capturing.
More broadly, much ink has been spilled over arguments for and against the theory that Trump could win this election by expanding Republican support and turnout among whites. Will these "missing" voters appear on Tuesday?
Poll closing times: Indiana and Kentucky close at 6 p.m., although both have asynchronous poll-closing times. Next, at 7 p.m., are Florida, Georgia, South Carolina, Vermont and Virginia . Like Indiana and Kentucky, Florida has poll-closing times in both the Eastern and Central time zones. Polls close in the key states of Ohio and North Carolina at 7:30.
The exit pollsters don't call a race until all polls in a state have closed, but they will be looking at key counties in the states to give us some sense of what's happening on the ground.
Karlyn Bowman is a senior fellow and research coordinator at the American Enterprise Institute.