A group of protesters gathered outside the Louisiana State Capitol on Sunday in opposition to a new law that requires female strippers in the state to be at least 21 years old, Buzzfeed News reported.
Among the three dozen or so sex workers protesting the law in Baton Rouge was Stormy Daniels (real name: Stephanie Clifford)—the stripper and adult actress who had allegedly had an affair with President Donald Trump.
Read more: Stormy Daniels: If you don't want abortions, you should offer adequate sex education
Critics of what has been dubbed the "Baby Stripper Law" say that the bill unfairly targets women and could push many young strippers into prostitution by removing an important source of income.
The measure was first passed in 2016, ostensibly as part of a bid to tackle human trafficking, however it only came into effect today after the 5th Circuit Court of Appeals reversed a previous decision to stay the law.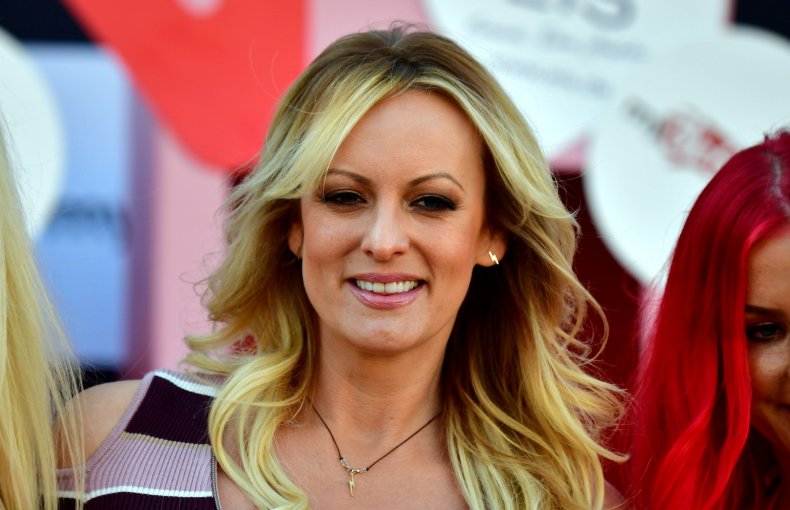 While no data exists on the number of female strippers in the state who are below the age of 21, it is thought that the law could potentially affect hundreds of women, activists say.
"Not only is the law unconstitutional, it's fucking sexist," Daniels, a Baton Rouge native, told protesters on Sunday, according to Buzzfeed. "It specifically targets female dancers, not male entertainers. How such a law can get passed in this day and age is mind boggling and insulting to every female out there, whether you work in the adult entertainment industry or not."
"If this law had gone into effect when I was 18 here in Louisiana, I would have missed out on many of the opportunities that were afforded to me to become a successful businesswoman and to escape the very dangerous situation I grew up in."
In her tell-all book Full Disclosure, Daniels said that she was repeatedly abused by a neighbor's friend when she was a child.
Opponents of sex work have often used allegations of human trafficking to clamp down on the industry. But city authorities in Baton Rouge have been unable to demonstrate that human trafficking is occurring in strip clubs as they attempt to reduce their numbers.
One of the young sex workers protesting outside the Capitol building, who has recently turned 21, said she had worked as a stripper since the age of 18 and that the job had provided her a with a lifeline after living with an abusive mother.
"If I would never have had dancing in my life, I wouldn't be in the best place," the New Orleans-based woman, who identified herself simply as "Charley", told Buzzfeed. "I have younger siblings who are my main concern, and I have put my life on hold, so they wouldn't have to continue the abuse that I had to go through. I love them like they're my own children."