What Is Maha Shivratri? Pictures of Hindus Celebrating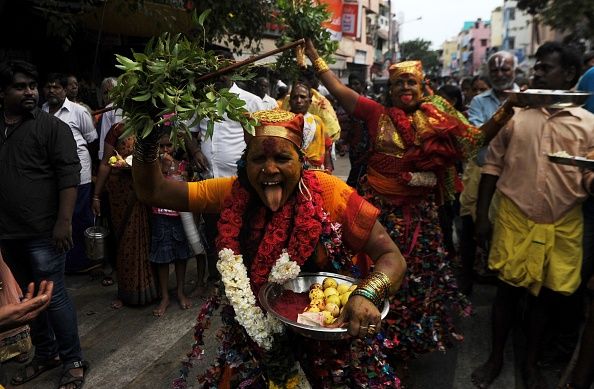 Maha Shivratri, a Hindu holiday that honors Shiva, the god of darkness and destruction, will be celebrated on Tuesday. Devout Hindus and Shiva devotees typically spend one night each month reflecting on Shiva, a night known as Shivratri. But Maha Shivratri, or the great night of Shiva, is a special event celebrated once a year.
The holiday usually falls in February or March, depending on the lunar calendar.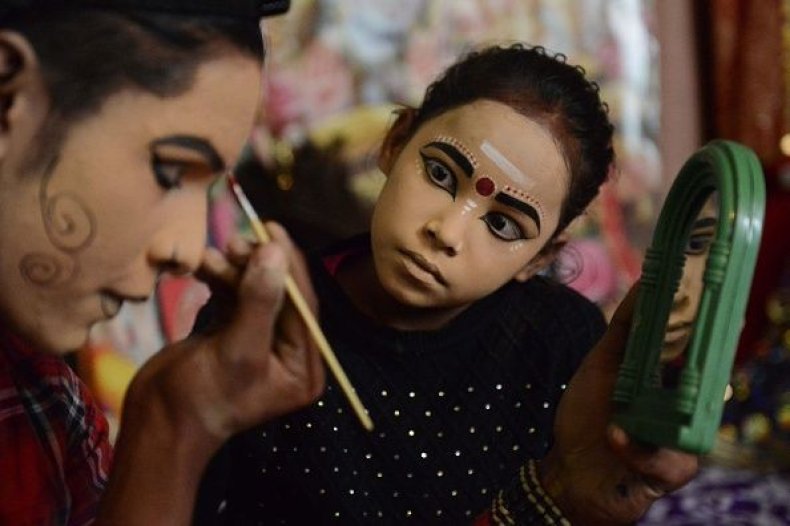 To celebrate, some Hindus visit temples dedicated to Shiva, known as Jyotirlinga Shiva temples. The most popular of India's Jyotirlinga are in Varanasi, in the Uttar Pradesh region, and in Somnath, in Gujarat, where people make annual pilgrimages to celebrate Maha Shivratri. Shiva devotees who cannot travel spend the day chanting and meditating, practicing yoga or fasting.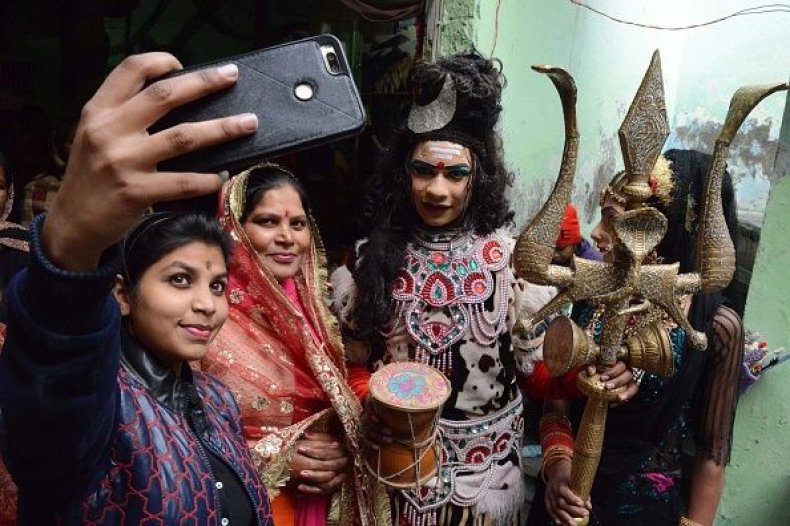 The Shiva Purana, one of the sacred Sanskrit texts that focus on Shiva and the goddess Parvati, claims that people who eat only fruit on Maha Shivratri will retain the spiritual benefits of Shiva worship the whole year round. Chanting the "Om Namah Shivaya" mantra is also believed to bring the Shiva devotee to a heightened level of spiritual awareness.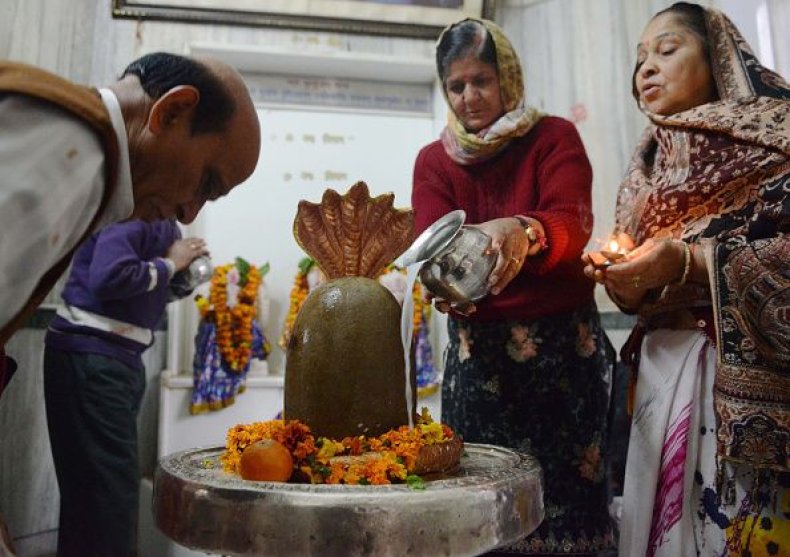 There are several legends that explain Maha Shivratri's meaning and significance for Hindus. According to one, Maha Shivratri marks the day Shiva drank negativity and took it into his own body to protect the world. Shiva is often depicted as the destroyer of negativity, evil, ignorance and even death. Creation is only made possible with destruction, and so Shiva is needed to clear the way for creativity.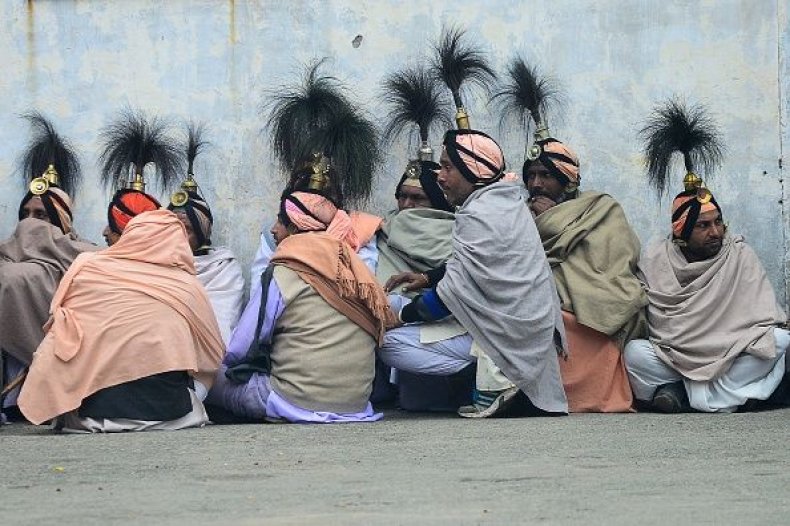 Another legend claims that Maha Shivratri is the night when Shiva performs the heavenly dance of creation.
Other stories claim that Maha Shivratri is the night when Shiva married Parvati, the goddess of love and devotion.
Shiva is the third god of the Hindu triad, following Brahma and Vishnu. Brahma is the creator, Vishnu the preserver, and Shiva is the destroyer.