What to Make of Anti-Muslim Hate Crimes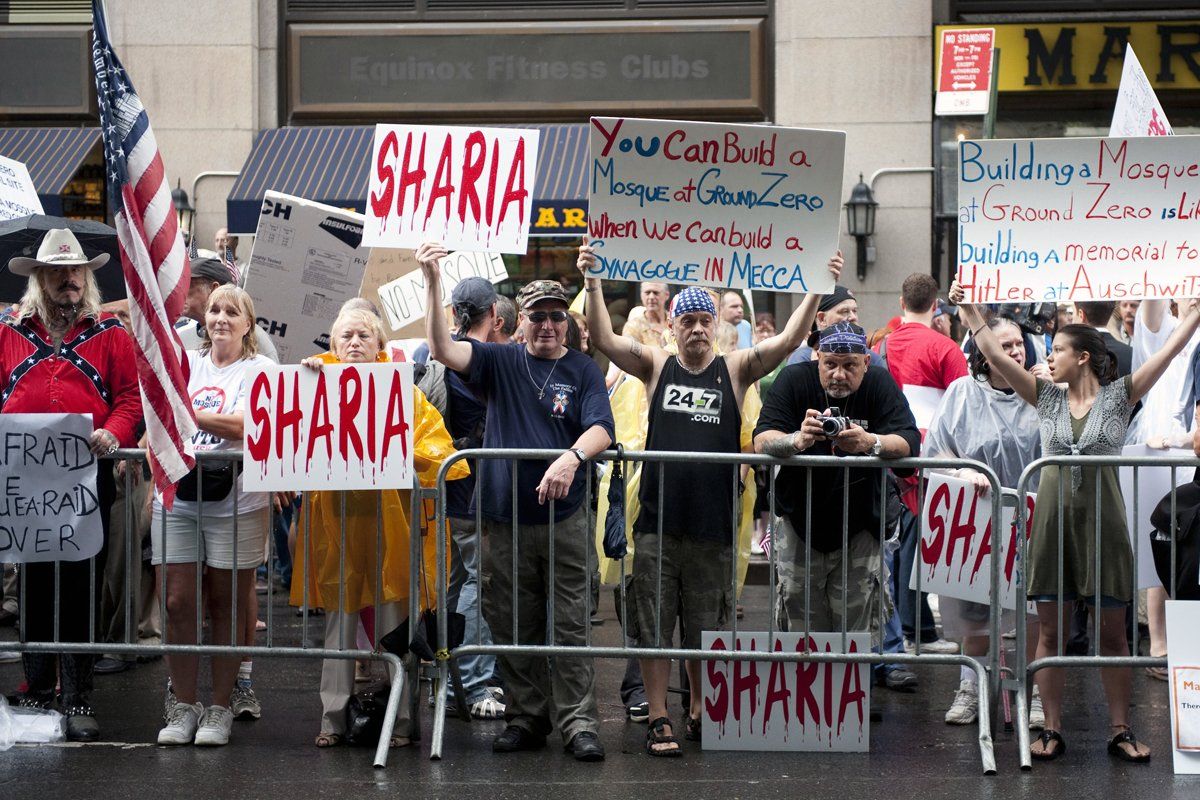 When an event dominates the headlines as the proposed Islamic center near Ground Zero has done in recent weeks, it can change the way we view what is newsworthy. A small release of oil near the Louisiana coast was hardly headline-grabbing information in 2009, but this year, after the disastrous leak in the Gulf of Mexico, even a small bit of spilled oil near the bayou makes news.
With that in mind, how are we to interpret recent headlines regarding possible hate crimes against Muslims that have sprung up in recent weeks? Monday evening, a college student allegedly stabbed a New York City cabdriver after the cabbie confirmed he was Muslim. Tuesday morning, a California imam found his mosque vandalized with graffiti that referenced Ground Zero. And Thursday morning, more news from New York: police arrested a man for entering a mosque and urinating on prayer rugs (he reportedly shouted anti-Muslim slurs). Are we simply paying closer attention to these sorts of incidents, or are they happening with greater frequency thanks to the mosque controversy?
The Center for American-Islamic Relations' spokesman, Ibrahim Hooper, reckons anti-Muslim sentiment in the U.S. is "skyrocketing" now that the debate over Park51, the proposed Islamic center in lower Manhattan, has brought those feelings to the surface. That's a disappointing development, given that the organization's most recent report on Muslim civil liberties expressed "cautious optimism" that a post 9/11 anti-Muslim backlash in the U.S. was "leveling off" last year.Indeed, reported hate crimes targeting Muslims had dropped by more than 75 percent in 2008 since their peak in 2001, according to the FBI. Without a real-time system for tabulating national crime statistics, it will be a while before we know whether that trend was reversed in 2010. But "anecdotally there is no question that we are seeing a spate of anti-Muslim hate crimes," says Mark Potok of the Southern Poverty Law Center.
He points to a video published by the National Republican Trust Political Action Committee, declaring the proposed building near Ground Zero was intended to "celebrate that murder of 3,000 Americans" on 9/11. "That is an incredibly outrageous and irresponsible statement," Potok says. "It's that kind of demonizing propaganda that ultimately lies behind the spate of crimes." Scott Wheeler of the National Republican Trust (which is not affiliated with the Republican Party) dismissed SPLC as a "left-wing" group, adding that the video had not inspired violence and calling the notion that it might "absurd."
Hooper, the CAIR spokesman, now wonders if the hate-crime statistics were a mirage: was hate for Muslims actually festering all those years undetected? He says that today, as he reads letters to the editor in newspapers across the country, listens to talk radio, and watches TV, he observes "the faith of Islam being attacked in the most vicious ways."
A rising cacophony of anti-Muslim voices is one thing. But a spike in anti-Muslim hate crimes is something else. Of the three incidents this week, only the vandals at the California mosque made direct reference to the mosque controversy itself. Nothing besides the alleged perpetrators' anti-Muslim sentiment connects the other two acts to the dispute. The same is true for a bombing at an Islamic center in Jacksonville, Fla. on May 10—the perpetrator may have been reacting to the first news about the mosque, which the Associated Press had picked up three days earlier. Then again, he might never have heard of plans to build a mosque near Ground Zero.
Nevertheless, CAIR, SPLC, and even the Anti-Defamation League, which has sided with those who wish Park51 would be built somewhere else, logically argue that more anti-Muslim rhetoric potentially leads to more hate crime. Their evidence may be anecdotal, but perhaps politicians who stoke the mosque flap ought to take those stories to heart.
What to Make of Anti-Muslim Hate Crimes | U.S.