May Day: What is the Spring Festival and How is it Celebrated?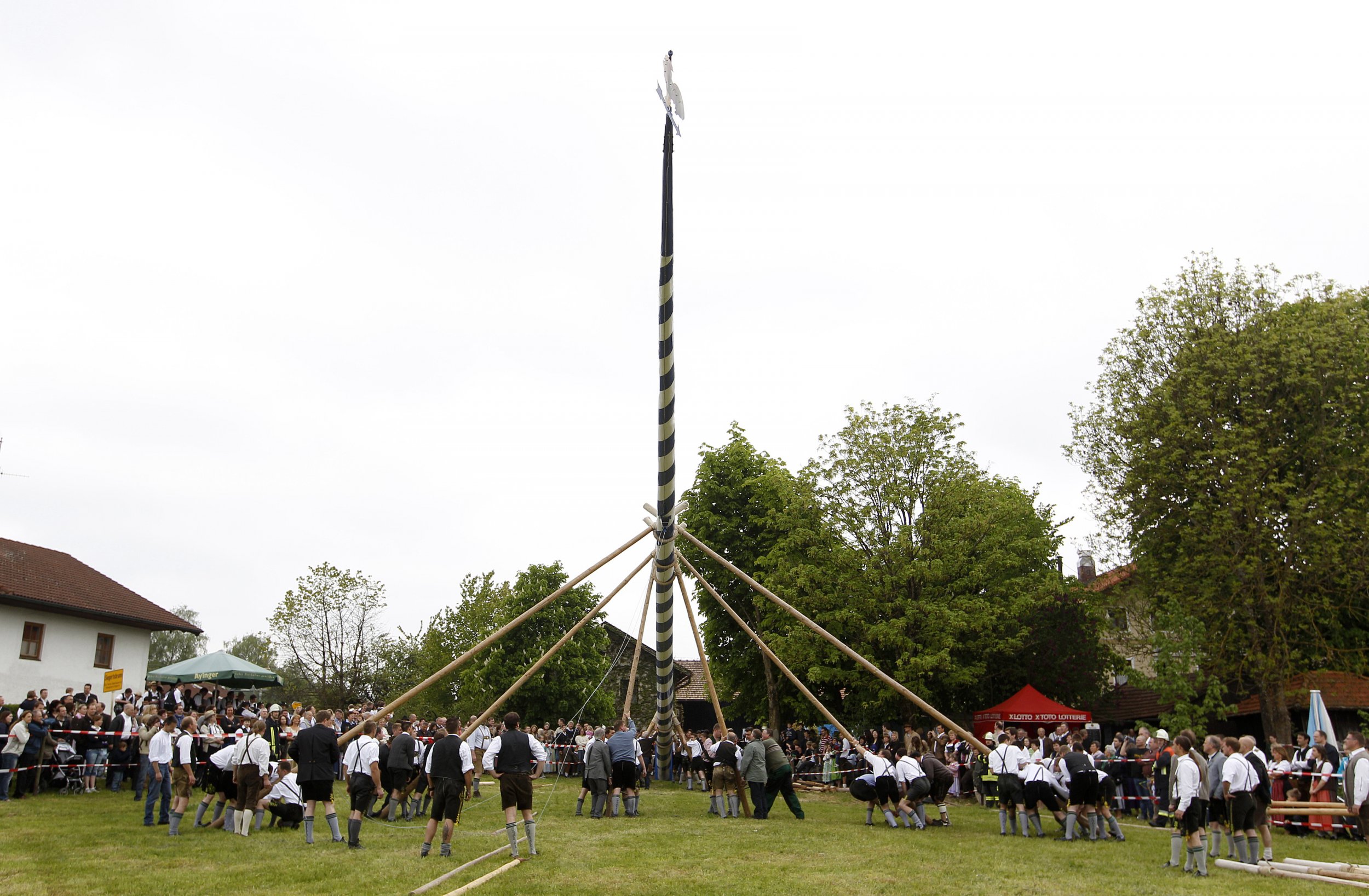 The traditional northern hemisphere spring celebration of May Day dates back to pagan times and falls on May 1 each year.
People across the world take part in a number of activities to mark May Day. It is a global tradition to dance around a maypole, made from birch, while holding ribbons, a custom that originated in Germany. Some suggest that the pole represents the Earth's axis, while others maintain that the pole is a phallic symbol associated with fertility.
Some Protestants in the 17th century saw maypole dancing as a form of idolatry. The English military and political leader Oliver Cromwell, who was a fanatical Puritan, described maypole dancing as a "heathenish vanity" and passed legislation against it in 1660. However, when Mary I, a Catholic monarch, came to the throne after Edward I, a Protestant, died, she reinstated the practice.
Morris dancing is also a popular way to mark May Day. The communal activity dates back to the Wars of the Roses in the 15th century and sees groups of men wearing white outfits and colored belts across their chests while dancing.
The younger generation also celebrate May Day. Some girls wear garlands decorated with leaves and flowers to represent the goddess of spring. And in remembrance of Flora, the Roman goddess of fruit and flowers, a schoolgirl is often crowned the May Queen.
There are also a number of unusual traditions to mark May Day. Students at St. Andrews University in Edinburgh run stark naked into the sea at sunrise every May 1.
In Oxford, locals watch a choir sing from the Magdalen Tower at 6 a.m., a tradition dating back at least 500 years, while students from Oxford's Magdalen College jump from Magdalen Bridge into the River Cherwell.
In the northeast German state of Brandenburg, some residents burn wooden stick figures of witches to stave off evil spirits.
In the U.K., James Callaghan's Labour government introduced the May Day Bank Holiday in 1978, turning the first Monday in the month into an official day-off.
This bank holiday has political roots too, as it is also International Workers' Day, or Labour Day. In Paris, the leaders of socialist organization Second International called for an international day of protest to be held at the beginning of May 1890, as part of the fight for an eight-hour working day. A demonstration in the U.K. took place that year on a Sunday, where 300,000 people demonstrated in London's Hyde Park.
There followed a number of strikes throughout the 20th century including in 1918, when Glasgow workers staged a mass protest for International Workers' Day. May Day protests also contributed to the Portuguese revolution of 1974.
More recently, May Day protests have surfaced in London in 2000 and in 2001 when demonstrators attacked landmarks including a statue of Winston Churchill and the Cenotaph, leading to dozens of arrests both years.
This year, Labour leader Jeremy Corbyn and shadow chancellor John McDonnell will speak at the traditional trade union rally on Sunday. Participants will march from Clerkenwell Green to Trafalgar Square.