What May Have Caused One of the Worst Maritime Accidents in Modern California History?
A 75-foot dive boat called Conception was considered a reliable watercraft, and both it and its operator, Truth Aquatics Inc., were in compliance with U.S. Coast Guard regulations, The Los Angeles Times reported on Tuesday.
And yet the diving boat was ravaged and sunk in a blaze that has officially claimed the lives of almost two dozen and propelled teams into a fervent search for those who are still missing.
The National Transportation Safety Board is investigating the accident, which happened off the coast of Santa Cruz Island, and the search to recover the bodies will continue, officials told Newsweek. While no person has disclosed what likely caused the devastation, some are now speculating based on what they know.
Officials confirmed to Newsweek on Tuesday that there were 39 people in total on the boat that burned on Monday morning. Five of the six crew members, who were on the upper part of the ship and awake when the fire took hold, managed to disembark the ship alive. As of Tuesday evening, 20 people—11 female and 9 male—had been found and confirmed dead.
Some of those found were recovered inside the ship, while others were outside of it, said Lee Waldron, operations division chief of the Santa Barbara City Fire Department, according to The Los Angeles Times.
Those who remain missing are now presumed dead, U.S. Coast Guard Captain Monica Rochester said on Tuesday morning, according to reports.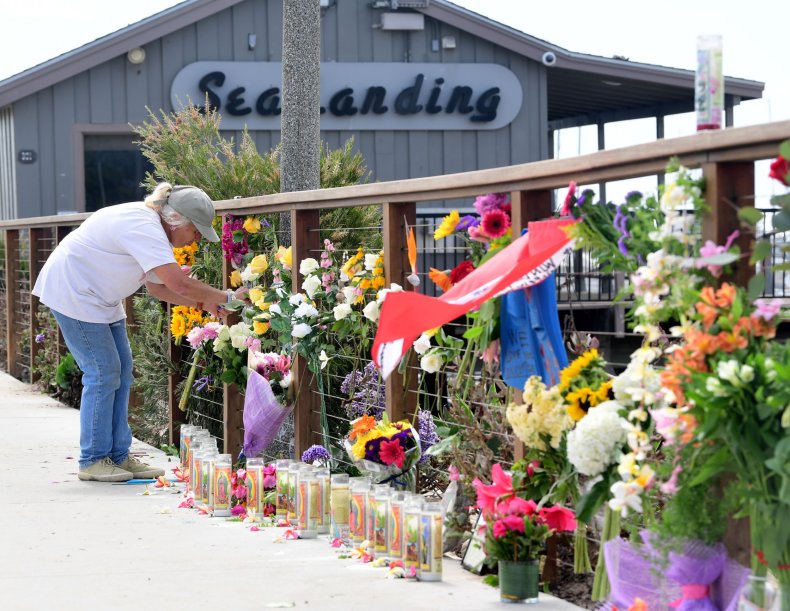 The blaze happened around 3:15 a.m., when many of the passengers were presumably asleep, reports said.
The Conception was built in Long Beach in 1981, according to the company's website, and offered a below-deck sleeping area with 20 single bunks and 13 doubles, to accommodate up to 46 people.
Bruce Rausch, 69, an experienced diver in Orange County and a retired San Onofre nuclear engineer who'd been on more than a dozen dive trips aboard the Conception, told The Los Angeles Times that fire extinguishers were accessible to those in the bunk area.
Rausch also told the Times that the sleeping quarters had smoke alarms designed to trigger emergency lighting when activated, and the boat's captain conducted extensive safety briefings that explained the role of life jackets and lifeboats, pointed out the location of the escape hatch and how to to ascend the staircase.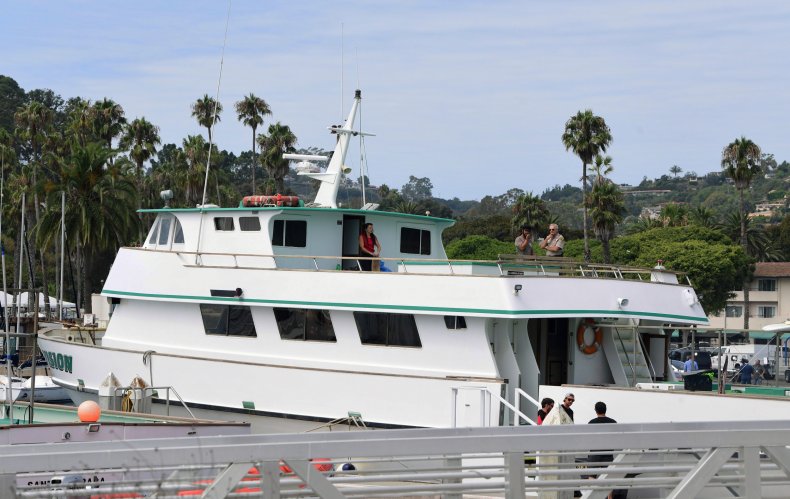 Joe Belanger, a dive photographer who said he had been on the Conception before, also described the accessibility of the escape hatch and stairway on Facebook early Monday—and some potential, parlous conditions that passengers may have encountered upon trying to escape.
"Finding your way out, though, at 3:30 am when there is no electricity but thick smoke and flames is impossible," Belanger wrote to another user.
Fires may start in a watercraft's engine room, but they may also be traced to electrical sources, such as wires or batteries. Nitrox—a mix of pure oxygen and air—may also contribute, as it is flammable and can "turn a spark into a raging blaze," according to The Los Angeles Times.
This story will be updated as more information comes available.