Victory Day: Why Is the May 9 Commemoration So Important to Russia?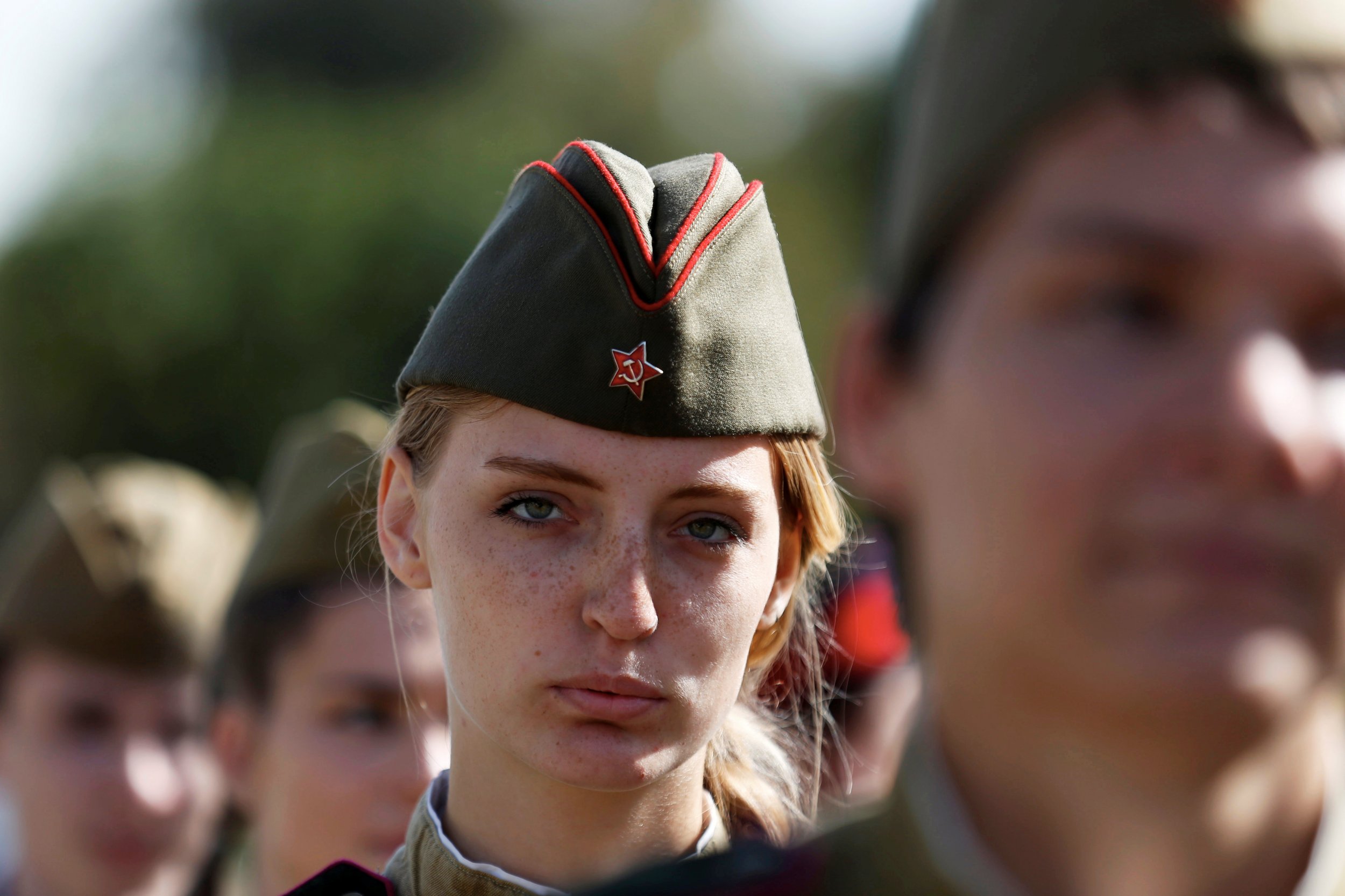 Updated | There are few days in the Russian calendar that can lay claim over a single word as May 9 can over "victory." The Soviet Red Army's counter-offensive against Nazi Germany—which verged on catastrophic in the war's early days—ended with a triumphant march into Berlin in 1945.
Even in modern Russia the anniversary remains not only a massive public celebration, but an intensely personal one for citizens of Russia and many of the former Soviet republics, whose collective casualties during World War II exceed 25 million.
It is also important to President Vladimir Putin—he has encouraged greater celebration of the day during his time in charge, and when he addressed crowds in Red Square he made much of the historical triumph. "The Soviet Union faced the most powerful assaults by the Nazis, but there is no force, and there will be no force, that could conquer our people," Putin said during the parade in Moscow.
May 9 has become the day to commemorate that staggering loss of life and one of Russia's most popular holidays.
Russia marks the anniversary a day after the rest of Europe, which commemorates the end of World War II on May 8. In April and early May 1945, with the Nazis retreating on both the Eastern and Western fronts, German troops had already begun surrendering in a piecemeal fashion. The Nazi regime negotiated a surrender with Britain and the U.S. on May 7 and it came into force the next day.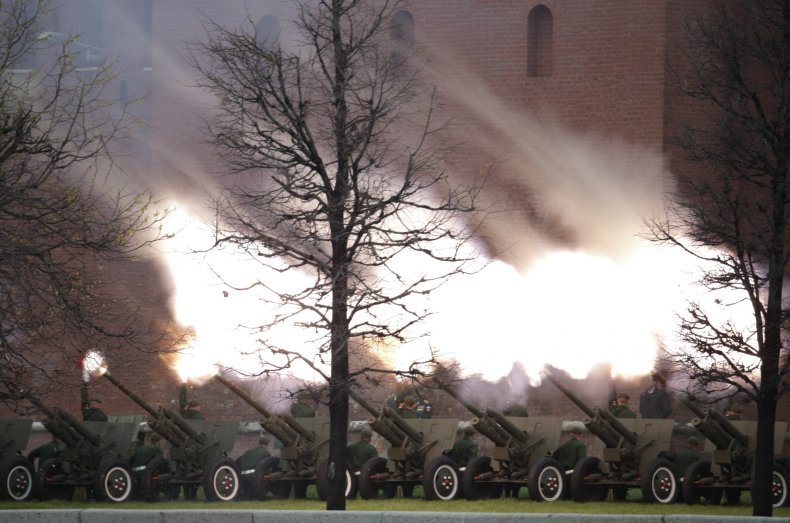 But a chief concern for Nazi soldiers was being taken prisoner by the Red Army, which already held Berlin. So even when British Prime Minister Winston Churchill and United States President Harry Truman announced the war's end German soldiers continued fighting Soviet troops until the following day.
Joseph Stalin declared the end of the war on May 9 on Soviet radio: "Your courage has defeated the Nazis. The war is over," he said.
Under Vladimir Putin Victory Day has become the second most popular anniversary in Russia, only eclipsed by New Year's Eve in the nation's affections. According to a survey by the Levada Center, 43 percent of Russians pointed to May 9 as one of the most important holidays of the year compared to 29 percent in 2004.
This increase in popularity has come alongside a government push to restore symbols of Soviet-era pride, including opting to re-use the melody for the Soviet Union's anthem in Russia's current national anthem. May 9 marks the culmination of these efforts, as public mourning marches and military parades now take place nationwide in Russia.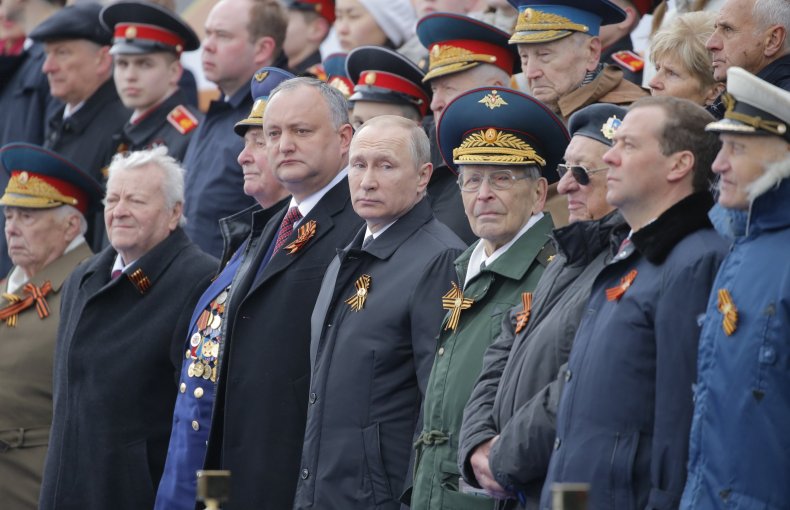 It has also come alongside a surge in popularity for Soviet leaders Joseph Stalin and Vladimir Lenin.
St George's ribbons are the most recognizable symbol of remembrance in Russia and are as closely associated with Victory Day as poppies are with Armistice Day in Britain and the U.S.
The black and orange striped ribbon can be spotted everywhere from the lapels of coats to the windshields of cars and the headers of newspapers. The symbol dates back to Russia's Imperial Order of St George and is associated with military glory. It is one of the few symbols introduced by Tsarist forces and retained by the Red Army. Civilians in Russia and many former Soviet countries wear it as a primary sign of homage to military sacrifice on Victory Day but also other days of remembrance.
The Red Army used the ribbon's colors for the World War II veteran's medal " For Victory Over Germany ", adding an engraving of Stalin's face and the inscription "Our deed is right. We triumphed."
Around 16,000 soldiers, 200 armored vehicles and 150 planes and helicopters took part in Moscow's 70th anniversary military parade in 2015—one of the most elaborate military rallies held at the Kremlin's walls in modern times. The event has repeatedly given the world a first extended glimpse at newly produced Russian military vehicles such as the Armata tank in 2015.
Foreign troops often take part as well, as former Soviet allies annually send honor guards marching under the watchful eye of Putin and their respective leaders, though soldiers from Britain, France and the U.S. have also crossed the Red Square cobbles alongside Russia's finest in 2010.
Due to increased political tension over Ukraine and Syria Western leaders have not joined Putin at the parade since 2014, nor have their men and women in uniform.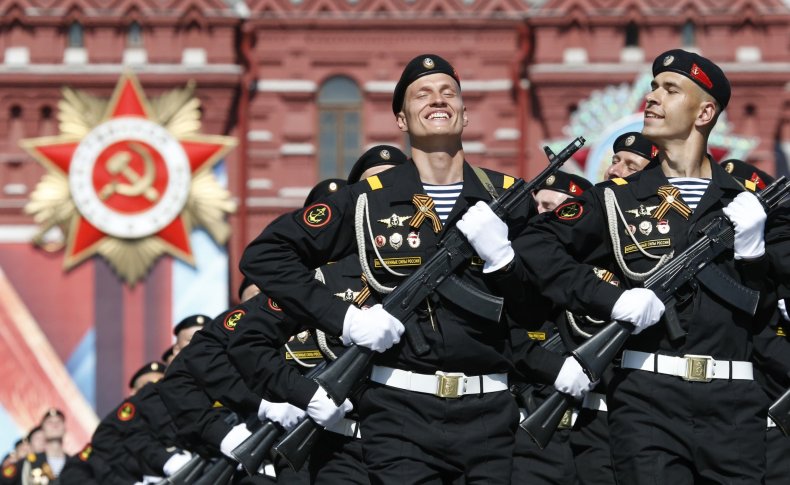 A more recent mainstay of May 9 proceedings is the March of the Immortal Regiment in which millions of Russian civilians assemble carrying a portrait of either a World War II veteran, victim or survivor. Many, such as Putin himself, opt to carry a picture of a family member. The Russian president brought a portrait of his father Vladimir Spiridonovich Putin in 2016.
The march and military parades take place in a handful of large Russian cities — largely from the so-called "hero cities." This Soviet-era title was bestowed on 13 Soviet cities on the eastern front were Red Army and local fighters scored the most dramatic victories over Nazi forces such as Volgograd (formerly Stalingrad), Sevastopol and Brest.
This article has been updated with comments from Vladimir Putin's speech.
Victory Day: Why Is the May 9 Commemoration So Important to Russia? | World