What Is the Meaning of Veterans Day? History, Difference From Memorial Day
Veterans Day is intended to honor all the people who served in the American armed forces, both those who are alive and those who died, although it's largely geared toward living veterans.
Often confused with Memorial Day, the key difference between Veterans Day and the May holiday is that Memorial Day is intended to honor those who gave their lives in service of their country. Veterans Day, celebrated months later on November 11, is a day to express gratitude to America's service members, past and present, who served in both war and peace.
Originally called Armistice Day, the holiday was initially intended to commemorate the end of World War I. The war officially ended on June 28, 1919, when the Treaty of Versailles was signed, but fighting ended months prior when the Allied forces and Germany enacted an armistice on the eleventh hour of the eleventh day of the eleventh month.
Since the fighting ended on November 11, 1918, that's when Armistice Day was largely acknowledged, with President Woodrow Wilson being the first to proclaim the holiday.
"To us in America, the reflections of Armistice Day will be filled with solemn pride in the heroism of those who died in the country's service and with gratitude for the victory, both because of the thing from which it has freed us and because of the opportunity it has given America to show her sympathy with peace and justice in the councils of the nations," Wilson said in 1919.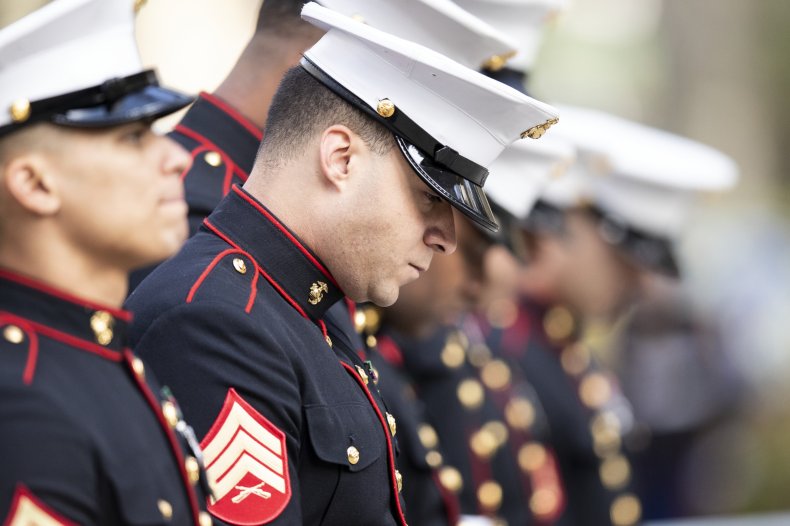 Congress also acknowledged November 11 being the end of the war, making Armistice Day an official holiday in 1938.
More than a decade later, Americans who had served in World War II and the Korean War as well as veterans' groups urged Congress to amend the day to be an overarching holiday honoring all of those who served. Thus, in 1954, Veterans Day was born.
However, Veterans Day hasn't always been celebrated on November 11. The passage of the Uniform Holiday Bill in 1968 moved some federal holidays, including Veterans Day, to Mondays. The goal was to entice people to travel during the long weekend and partake in activities that stimulated the economy.
So, in 1971, Veterans Day was celebrated on October 25, since it was set to be commemorated on the fourth Monday of every October.
Four years later, the holiday commemoration day changed again when President Gerald Ford signed a law returning Veterans Day to November 11, effective in 1978.
While some hold the belief that it's actually improper to thank living veterans for their service on Memorial Day, since it's intended to honor those who gave their lives, the sentiment is entirely appropriate on Veterans Day.