What Is a 'Medicane'? Track the Huge Storm Set to Hit Europe Over the Weekend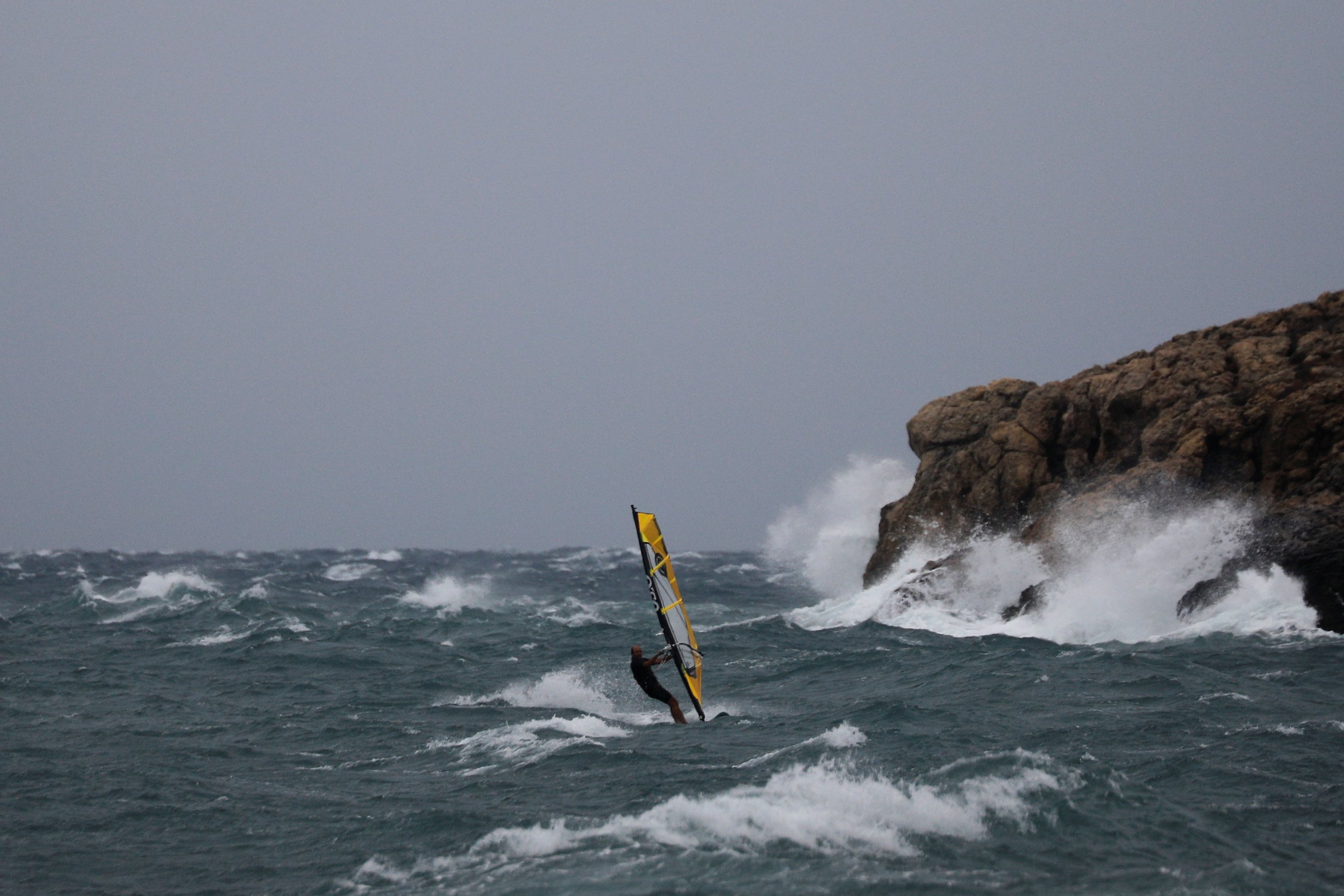 A rare, hurricane-like storm is about to strike the eastern Mediterranean. Nicknamed a "Medicane"—a portmanteau of Mediterranean and hurricane—the severe weather has already caused flash flooding in Libya and Tunisia, CNN reported.
As it moves northward over the sea it could gain tropical storm–like elements, like a central eye and very strong winds.
Hurricanes are tropical cyclones that can wreak extreme destruction. These towering spirals of thunderstorms bring strong winds and heavy rainfall. They take place in both the Atlantic and the northeastern Pacific.
"Medicanes," on the other hand, are tropical-like cyclones that form in a similar way but in the Mediterranean. They are usually small cyclones that end relatively quickly.
Meteorologists predict the storm will reach Crete and southern Greece on Saturday before it moves more quickly toward western Turkey on Sunday. The storm will bring very strong winds and heavy rain to the two countries. Certain areas may receive up to 8 inches of rain, AccuWeather reported.
"At this time, the heaviest rain is expected to fall on the northern and western side of Crete, as well as the other southern Greek islands and southwestern coast of Turkey," said AccuWeather meteorologist Tyler Roys. "There can be widespread gusts of 60 mph across coastal Crete into southwestern Turkey.... Gusts to 80 and 90 mph cannot be ruled out."
This weather brings a risk of flash flooding and mudslides to certain areas. Most of the rainfall is expected to take place from Saturday to early Monday. CNN said the storm will likely soon be soaked up by the upper-level jet stream.
Strong winds have already left ferries stranded in Greek ports, cutting off transport from the mainland to the islands, The Independent reported. Fallen trees have hit power lines in Athens, and temperatures have dropped by up to 10 degrees, the online newspaper reported. Officials have closed schools in some parts of the country. One island, Kefallonia, has seen winds spread wildfires, forcing evacuations.
Rough seas are expected over the eastern Mediterranean and may lead to some coastal flooding, AccuWeather said. "Seas this weekend can build to 10 to 16 feet south of Crete and the waters offshore of southwestern Turkey," Roys said. "Some of the highest seas can reach 22 feet."
Ukraine or Russia's Volga region may see rain beyond Monday, depending on path of the Medicane, AccuWeather said. People living in affected countries can watch its movement in detail on sites such as wxcharts.eu.