What Meghan Markle and Prince Harry Video Calls Reveal About Montecito Mansion
Meghan Markle and Prince Harry's new Montecito mansion was first linked to them by paperwork—but their video calls appear to confirm the rumors.
The Duke and Duchess of Sussex announced they had bought their first home in Santa Barbara earlier this month, moving in during July.
Almost immediately they were linked to a $14.7 million Montecito mansion bought by an LLP registered to the same address used by one of Meghan's companies.
There was still no official confirmation from the couple's team that the stories were correct, however the backdrops to their video calls since their move match estate agents' pictures of the property.
Meghan and Harry praised Queen Elizabeth II for her inspirational legacy during a conversation for the Queen's Commonwealth Trust last week.
A distinctive stone mantelpiece with a candle-shaped light, visible in the background as they spoke, matches images used to publicize the property while it was on sale.
A chandelier hangs from the oak-beamed ceiling, while the fireplace is closed off behind a cast-iron gate and a large Persian-style rug covers the floorboards.
In the estate agents' images, a sofa looks out onto a concrete porch area where chairs are gathered around a tree.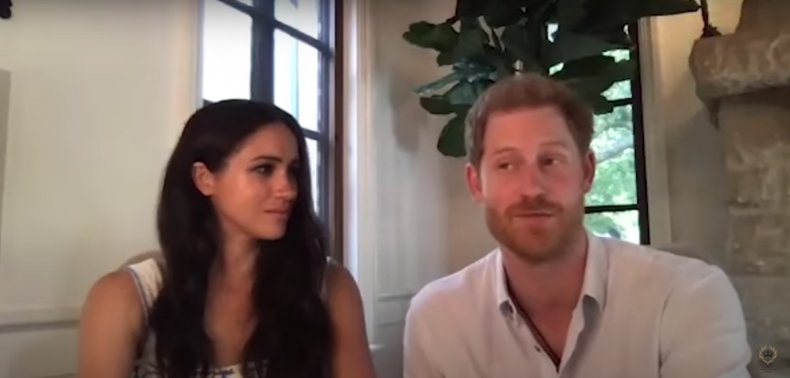 The house itself has nine bedrooms. Some listings cite 19 bathrooms, including 13 full and six half.
The luxurious property has a swimming pool, a spa with both dry and wet sauna, a playground for baby Archie and a tea house.
There is a spacious wine cellar and the 7.4 acres of curated gardens are home to several ponds, a tiered rose garden and cypress trees.
Public records show the duke and duchess bought the property with a $5.2 million deposit alongside a $9.5 million mortgage, which over a 30-year term leaves them paying approximately $37,500 a month.
During their call with the Queen's Commonwealth Trust, the prince said: "I think everything my grandmother wanted to achieve when she took this huge responsibility on, she's managed."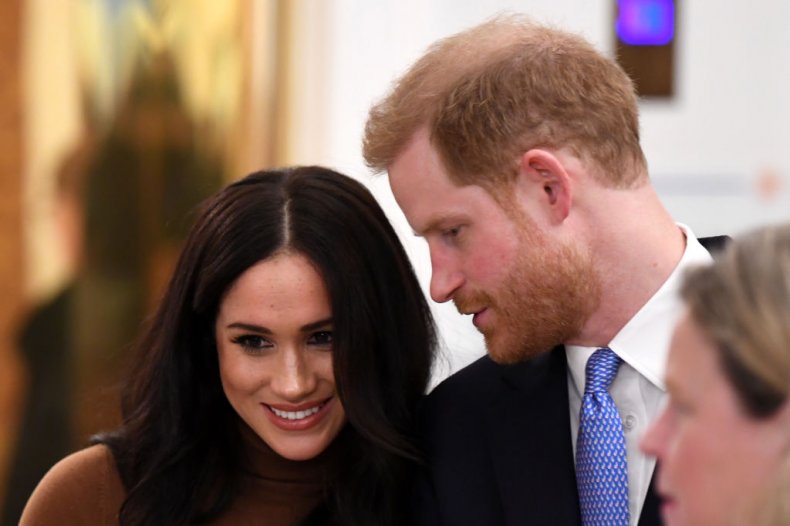 Meghan added: "From my standpoint, being newer to the world of the Commonwealth where I lived in Canada for several years.
"It wasn't until joining the family that I was able to meet so many young people throughout the commonwealth, they came with a question, they always offered a solution.
"And that's what I think is so inspiring and why I'm incredibly proud to be able to work with The Queen's Commonwealth Trust but why it's a continuation of the legacy of your grandmother [the Queen]."