What Melania Trump Did This Year at the White House and Across the World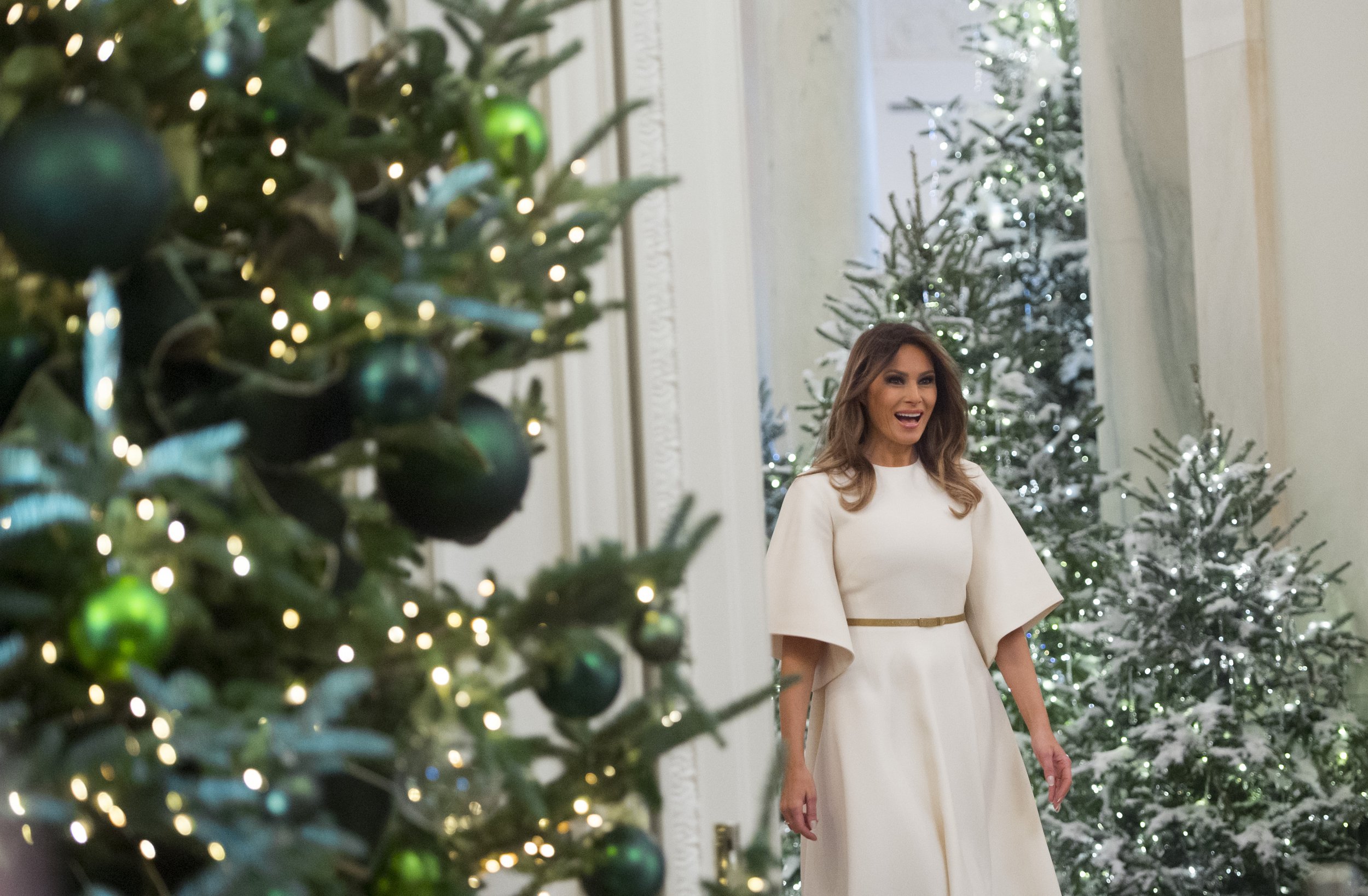 Whether she was ready or not, Melania Trump assumed the role of the first lady of the United States when her husband Donald Trump was sworn in as president on January 20. As 2017 progressed, she went from being the president's wife who didn't seem overly excited about moving into the White House to increasingly embracing her role as the first lady, and being recognized for it. Here are some of the things she did this year:
Finally moved into the White House
While wives of most presidents past have typically move to Washington, D.C. right away, the first lady made the unprecedented decision to stay behind at her husband's Trump Tower penthouse in New York City along with their son Barron Trump, 11.
"My husband is traveling all the time," Melania Trump explained after her husband won the presidential election. "Barron needs somebody as a parent, so I am with him all the time."
She and her son officially moved into the White House on June 11, nearly five months after the president was sworn in.
Visited Hurricane Harvey victims in Texas with the president
The first lady accompanied the president in a visit to Hurricane Harvey-ravaged Texas on August 29 to survey and address the devastation. Melania Trump wore a pair of needle-thin high heels that many Americans saw as a symbol of the disconnect between the Trump administration and average citizens. She dressed more down-to-earth in other portions of the visit.
Redeemed herself to Hurricane Harvey victims in a second visit without her husband
Melania Trump earned points from the public for returning to areas in Texas ravaged by Hurricane Harvey without The Donald on December 6, accompanied instead by second lady Karen Pence. The women engaged with families whose homes were destroyed and local officials who responded to the natural disaster.
"As we approach Christmas this holiday season, your family is an example of what it means to have hope and recognize your blessings," Melania Trump told a couple whose home still needed roof repairs, and hugged their children.
Became a fashion icon of sorts
Melania Trump gained international attention in November for the fashionable outfits she wore during a more than weeklong trip to Japan, South Korea, China, Vietnam and the Philippines. The former model's style has worked to her advantage in gaining her popularity, especially abroad.
Decorated the White House her way
Melania Trump's eye for style appears to go beyond her wardrobe and into interior design. The first lady reportedly began as far back as June designing the White House's "Time-Honored Traditions" Christmas theme, a homage to 200 years of holiday traditions in the storied home.
Her efforts to fill the first lady shoes seem to be well received, as a Gallup poll released on Wednesday showed that she has more fans than Beyoncé or Kate Middleton.