What Is Meri Brown's Net Worth? How the 'Sister Wives' Star Earns Her Money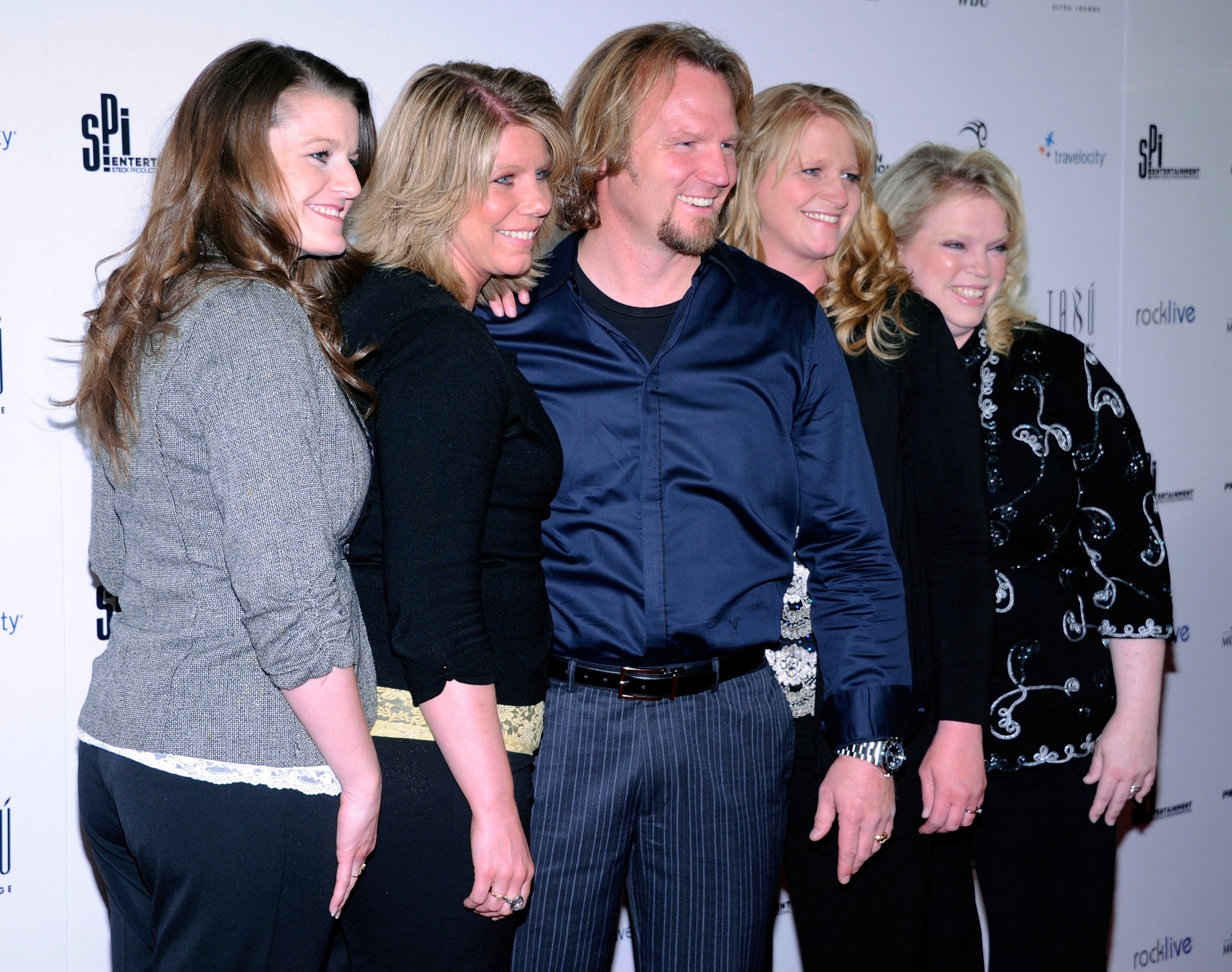 Sister Wives star Meri Brown is husband Kody Brown's first wife and arguably a fan favorite this season. During the TLC's hit reality show's eighth season, the 48-year-old has shown off her independence and stood up against the patriarch.
Though Kody has an estimated net worth of $800,000, Meri is worth $400,000 alone, according to Celebrity Net Worth.
Most of the money likely comes from filming their hit, polygamy-centered reality show—making anywhere from $25,000 to $40,000 per episode, according to Good Housekeeping, but that's not all. Meri also has plenty of side gigs that contribute to her income.
The mother of one has been a LuLa Roe fashion retailer since 2016. While the clothing retailer made $2 billion in revenue within four years, it was reported by Business Insider that 80 percent of the company's independent fashion retailers make less than $5,000 a month. It's not clear whether Meri is within that 80 percent, but it could be speculated that she is the most well known of the company's fashion retailers.
Meri took to Instagram earlier this month to share how much the clothing line has impacted her life, allowing her to live on "[her] terms."
"They say timing is everything. Today I'm grateful that #LuLaRoe came into my life at the perfect time and was the perfect lifesaver for me," Meri captioned a photo of herself surrounded by LuLa Roe clothing. "I'm blessed that I get to surround myself with an amazing community of friends, peers, and all around amazing people. I get to create my life on MY terms."
Aside from her retail job, Meri is also running a Bed & Breakfast in Utah since December 2017. The rooms cost between $125 to $155 per night and "offer guests the best of both worlds, an extraordinary location with an abundance of country pursuits and a stay at a historical landmark in southern Utah," according to the company's website.
"I am so excited and beyond blessed to have had the chance to bring this home back into the family where it belongs," Meri said at the time of the Bed & Breakfast's grand opening. "I have had so much fun redecorating it with my great-grandmother's things, items that she made and created and can now be on display in her old home. I hope all our guests can feel the welcome that she, herself, would have given them!"
At first, buying the ancestral home caused strife within the Brown family. During a Season 8 episode of Sister Wives, Meri sat down with husband Kody and the additional three wives to discuss her business plan for Lizzie's Heritage Inn.
"This is my baby, they don't care about the house or the Bed & Breakfast business," Meri said to the camera at the time. "Once I get this house done, I don't want to have any meetings with [Kody and my sister wives] about my house."
"I want to run my own business my way. I don't want to have to worry about you guys," she added.
Find out what's next for Meri and the rest of the Brown family when Sister Wives airs Sundays at 8 p.m. ET on TLC.