What Is the Met Gala 2019 Theme? Anna Wintour's Anticipated Fashion Benefit Names Dress Code and Theme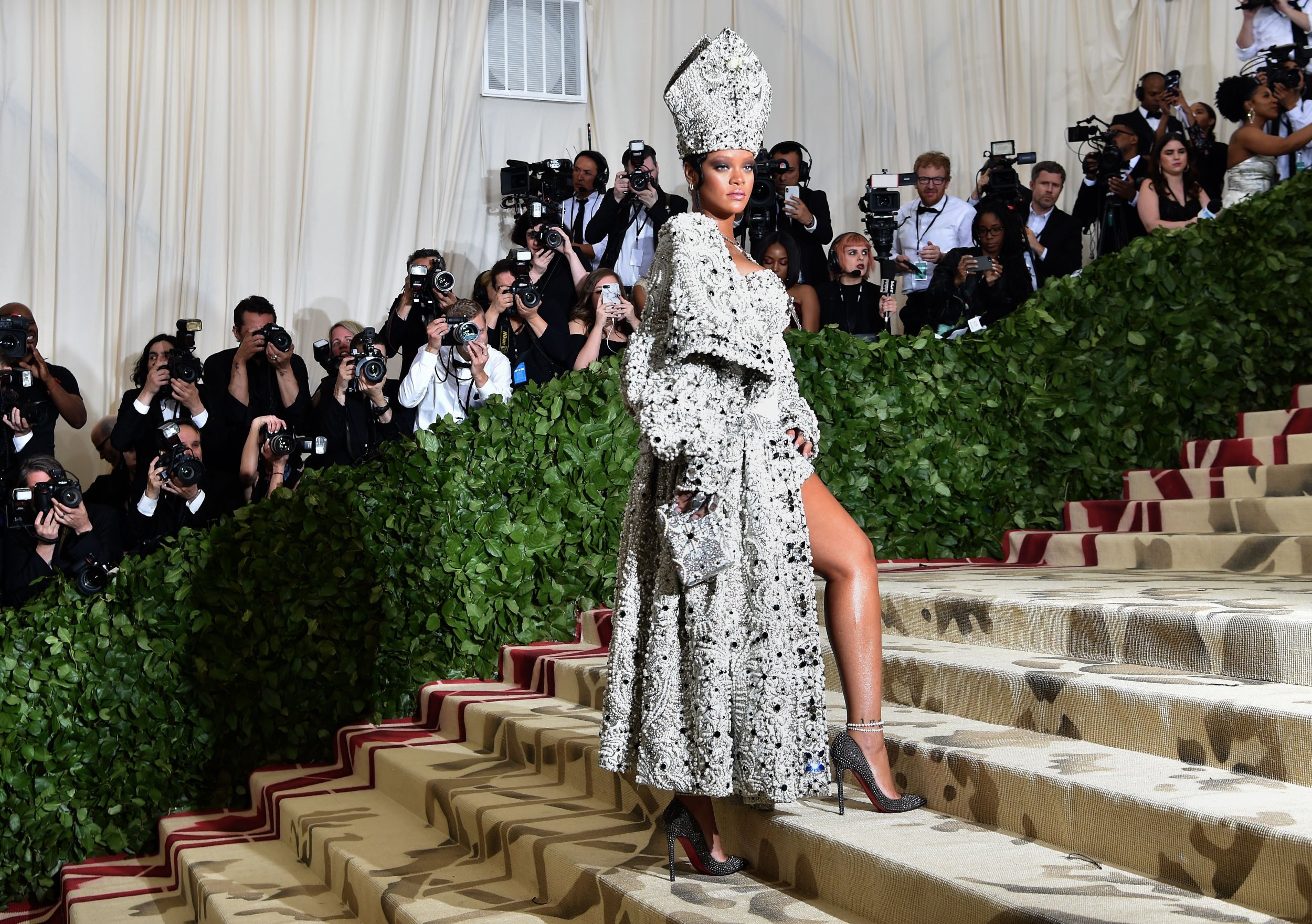 The first Monday of May is nearly here, which means it's time for the Met Gala! The main question pop culture and fashion connoisseur all have is: What theme will the extravagant looks worn by A-list celebrities be modeled after?
Looking back on last year's theme, "Heavenly Bodies," celebrities were tasked with executing a high-fashion look without offending the Roman Catholic Church. This year, however, those in attendance will need to define "studied triviality" as the 2019 Met Gala dress code.
Each year the Met Gala aims to raise money for the Metropolitan Museum of Art's Costume Institute. While the dress code is listed as "studied triviality," the official theme of the event and this year's exhibition is "Camp: Notes on Fashion."
This year's theme looks to be an ode to Notes on "Camp", Susan Sontag's essay published in 1964.
"The 58-point piece bestowed a useful framework to understand the crumbling wall between high art and pop culture at the time, declaring loosely that 'the essence of Camp is its love of the unnatural: of artifice and exaggeration,'" according to a Vanity Fair report.
Whether easily deciphered or not, every year's theme is decided upon by Andrew Bolton, Chief Curator of the Costume Institute.
"He can sometimes make that decision up to five years ahead," the event's host Anna Wintour said in a Vogue video interview. "The only advice that I really ever give to Andrew is whatever the title of the exhibition is, make sure that everyone understands it immediately."
"Although, to be honest, this [year's themed] exhibition has created a little bit of confusion," she added. "I think this year's exhibition, possibly more than any other, is about self-expression and individuality."
She concluded: "We're all, I think, most hoping to see is something that is outrageous, this is fun, tongue in cheek. So my guess is that we're going to see a very large amount of feathers on the red carpet."
Tune in for Met Gala red carpet coverage Monday on E! from 5 p.m. to 9 p.m. ET.