What Is Midazolam, the Lethal Injection Drug Approved by the Supreme Court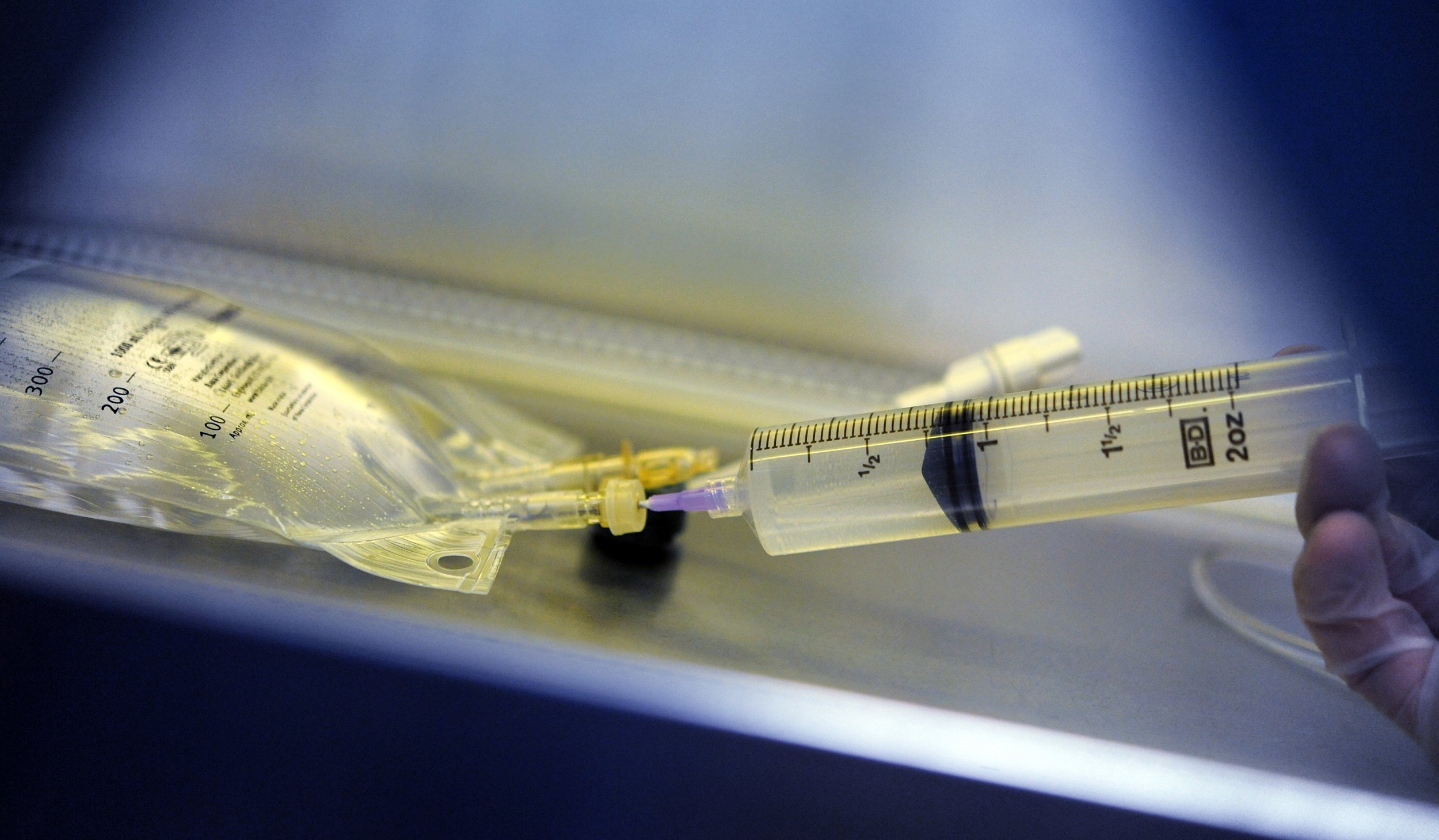 The Supreme Court in a 5-4 decision on Monday upheld the use of midazolam, a lethal injection drug that was used in a botched execution. Inmates objecting to the use of the drug failed to prove its administration was cruel and unusual, though those who witnessed the botched execution in Arizona disagreed with the court's ruling.
The original lethal injection, invented by Jay Chapman in the 1970s, called for sodium thiopental, a sedative; pancuronium bromide, a paralytic agent; and potassium chloride, to stop the heart. However, these components have become less readily available and midazolam has been used as a replacement. Midazolam's intended use is to cause drowsiness and relieve anxiety. It also causes memory loss. In the lethal injection cocktail, it can replace sodium thiopental or pentobarbital.
Midazolam made headlines in July 2014 after the execution of Arizona inmate Joseph Wood, who received 15 doses of an experimental drug combination that included hydromorphone and midazolam. Despite the high dosage, his execution took almost two hours and he gagged and choked the entire time.
In Ohio, a cocktail of midazolam and hydromorphone was used to execute Dennis McGuire in January 2014. The process took 20 minutes, much quicker than Wood's, but it also caused McGuire to gasp, choke and attempt to sit up. Witnesses said he looked to be in pain.
Ahead of McGuire's execution, experts disagreed as to the strength and amount of drugs to be used. Too low a dose could cause McGuire to "be aware of and experience air hunger," an expert said at the time. In other words, lethal injection involving midazolam could cause an inmate to feel the pain of his execution. The inmates involved in the Supreme Court ruling attempted to argue the same, saying a 500-milligram dose "will not render them unable to feel pain associated with the administration of the second and third drugs."
The court found the prisoners "failed to establish a likelihood of showing that the use of midazolam created a demonstrated risk of severe pain." Indeed, just became an inmate looks to be in pain during an execution does not mean he is actually in pain.
Speaking about Wood's execution in July, Dr. Steven Baumrucker, associate editor in chief of the American Journal of Hospice and Palliative Medicine, said, "If this person was tolerant of opioids, that may not be enough to kill him quickly. This may be why this took two hours. That is a questionable cocktail. Now, did he suffer during that? The things they saw as suffering maybe bothered the people that were watching more than it was bothering him. But can we say that he didn't suffer? No."
In the court's opinion, it addressed the dosage of midazolam used by various executioners. "The fact that a low dose of midazolam is not the best drug for maintaining unconsciousness says little about whether a 500 milligram dose is constitutionally adequate to conduct an execution," the court wrote. Indeed, numerous experts have disagreed on exactly how much midazolam is too little, as in the Ohio case.
The Supreme Court put its stance on the matter bluntly: "Challenges to lethal injection protocols test the boundaries of the authority and competency of federal courts, which should not embroil themselves in ongoing scientific controversies beyond their expertise."