What Is MMS? Florida Men Charged With Selling Industrial Bleach as COVID Cure
Four members of a home church in Bradenton, Florida were charged on Wednesday for selling a false cure for COVID-19.
Mark Grenon, Jonathan Grenon, Jordan Grenon and Joseph Grenon had been selling an elixir known as the Miracle Mineral Solution (MMS) through their church, the Genesis II Church of Health and Healing. Described as a cure for the virus, MMS has also been touted as a therapeutic treatment for autism. Users are directed to mix MMS with some sort of citric acid in order to boost its effectiveness. However, the main ingredient in MMS is sodium chlorite which, when mixed with citric acid, turns into a form of bleach.
All four Grenons were charged with conspiracy to defraud the U.S. and conspiracy to violate the Federal Food, Drug and Cosmetic Act.
"Not only is this MMS product toxic, but its distribution and use may prevent those who are sick from receiving the legitimate healthcare they need," said U.S. Attorney for the Southern District of Florida Ariana Fajardo Orshan in a Wednesday press release.
According to court documents, the Grenons made hundreds of thousands of dollars selling MMS as a coronavirus cure. Although court orders were issued against the church demanding that it stop selling MMS, the Grenons continued.
Newsweek reached out to the U.S. Department of Justice for comment.
The U.S. Food and Drug Administration warned against the usage of MMS and similar products in 2012. "The bottom line," the FDA said, "sodium chlorite products are dangerous, and you and your family should not use them."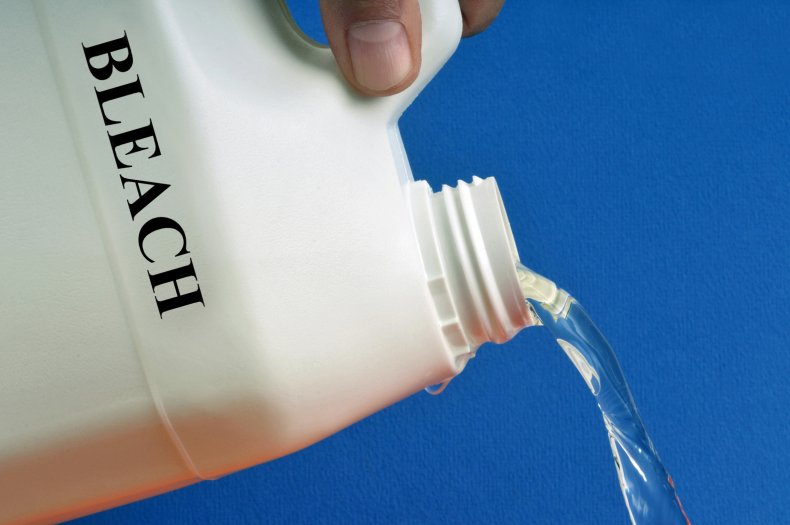 In a list of foundational beliefs found on the Genesis II website, the church says it believes that "ALL people have the right to consume various products for their health" including "all other substances created by God in any quantities that they consider useful for their personal health."
News of the charges against the Grenons was discussed on the church's website on Wednesday.
"It's a sad day for the U.S. when a Church and its Bishops arrested for helping others!" read the post entitled "Emergency Newsletter for Prayer."
"Today, July 8th, 2020, Bishops Jonathan Grenon and Jordan Grenon were arrested!" the post continued. "The U.S. Marshals told Jonathan's wife that they are coming to extradite Bishops Mark and Joseph Grenon also! We need everyone to pray and send letters to President [Donald] Trump and Attorney General [William] Barr today to let them know of this attack of our US Constitutional rights with GROSS Negligence!"
Church leader Mark Grenon said in April that he had written a letter to President Trump describing how well MMS worked. Grenon told Trump he was "doing a good job cleaning the swamp. The FDA and CDC are the swamp rats."
Grenon also claimed that the government could not regulate the church's activities because it was a religious organization. In an April letter to U.S. Attorney Matthew Feeley and U.S. District Judge Kathleen Williams, Grenon said the church's "Sacraments are based on the Word of God and NOT an unjust law made by man that you seem to try to defend."
Some have tried to use forms of disinfectant as a cure for coronavirus in the past. In April, a Georgia man drank a solution of pine cleaner and beer in an attempt to stave off the virus. He was treated and released by a medical facility.
President Donald Trump suggested that disinfectant might be a cure for the virus during a coronavirus task force meeting in April.
Trump cited evidence that disinfectant killed the virus within 60 seconds. "And is there a way we can do something like that, by injection inside or almost a cleaning. Because you see it gets in the lungs and it does a tremendous number on the lungs. So it would be interesting to check out."
Trump's comments caused disinfectant manufacturers to issue warnings against ingesting their products. Presumptive Democratic presidential nominee Joe Biden tweeted, "I can't believe I have to say this, but please don't drink bleach."
Trump later said he took no responsibility for any Americans who ingested disinfectant because of his remarks. In April, Trump told reporters he was asking about disinfectants as a coronavirus cure "sarcastically." He also said he wanted to "see what would happen."